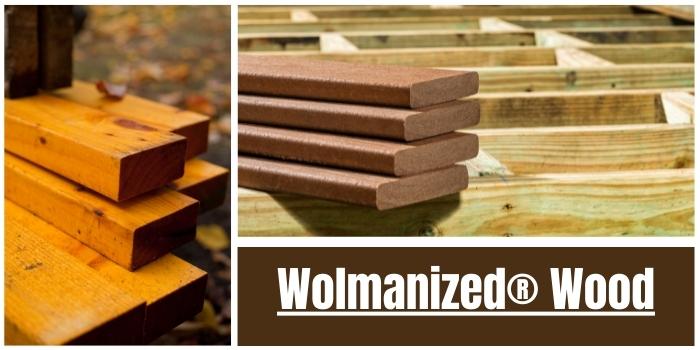 Wood offers powerful advantages when used in the construction of homes and buildings. It is strong, durable, and quite versatile.
Unfortunately, wood is also subject to damage, decay, and rot.
Add to this wood makes the perfect home for certain types of pests that requires certain types of treatment to make them more resilient.
And that's where Wolmanized wood comes into the picture!
What is Wolmanized wood?
Simply put, Wolmanized ® wood is a brand of wood that has undergone a particular pressure-treatment process that introduces a chemical known as chromated copper arsenate or CCA.
This chemical when applied to the lumber that has been pressure treated helps prevent fungal damage, and rot, and helps seal the wood from termites.
While you may not have heard of Wolmanized wood or CCA preservative before, it has been in use since shortly after World War II.
The types of wood that can be successfully Wolmanized include specific types of pine such as ponderosa, radiata, red, radiata, and Caribbean.
However, this process can be used on other types of wood such as Douglas fir, redwood, lodgepole and jack pine, western larch, sitka spruce, and hem fir if the surface is punctured first to allow the preservative inside.
What is CCA Preservative?
CCA is a mixture of arsenic, chromium, and copper that has been formulated to create a substance that turns away termites and fungi.
It does this all while preserving the beautiful appearance of the wood.
And despite the presence of such elements, the wood can be handled safely.
It is understandable that the presence of a poison known as arsenic can raise alarm bells.
However, the trace amounts of arsenic used help preserve the wood properly. Plus, it represents no danger as long as the wood is not being consumed.
The arsenic makes the wood insoluble and leach-resistant.
CCA offers a permanent treatment to the wood because it becomes insoluble.
This process is known as fixation and provides a long-lasting solution that will help preserve the wood in its natural state.
The Wolmanized lumber is created when the wood itself is located in a treating cylinder.
The door is sealed, and the air is removed from inside the horizontal cylinder along with the wood itself.
The CCA is then pumped into the cylinder and the pressure increases to 150 pounds per square inch. This process forces the CCA to penetrate the wood.
Once the process is concluded, all the excess solution is removed and stored for later use.
Also, all remaining substances are then vacuumed out which allows the wood to dry.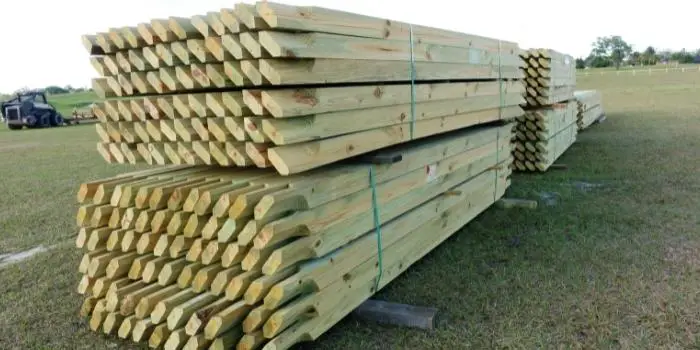 ---
When to Use Wolmanized Wood?
The Wolmanized process is used for wood and plywood when decay from fungus or invasion from termites is likely.
This includes any wood that comes in contact with the soil, water, masonry, or concrete that is subject to humidity or moisture.
You'll often find Wolmanized wood used for posts, piles, pools, and fence posts on farms.
Any lumber that is used for the construction of boats or uses on the water may also be Wolmanized.
You can most likely; find Wolmanized wood used in making the following items.
Plywood, Shingles, and Shakes
Structural Timbers, Composite Lumber, and Glued Laminated Members
Permanent Wood Foundations, Cooling Towers, and Highway Construction
Depending on its use, the wood is treated at various levels of retention.
Wolmanized wood will be marked with the retention levels in terms of pounds per cubic foot or PCF.
All Wolmanized wood must meet standards.
For example, sapwood must have a CCA penetration of 2.5" or 85% to meet US standards for proper protection.
---
Wolmanized Wood Vs. Pressure-Treated Wood
Named after Dr. Karl Heinrich Wolman who discovered the process in 1911, Wolmanized ® wood is pressure-treated with CCA.
Standard pressure-treated wood, on the other hand, does not have any additional compounds such as Wolmanized wood.
It also does not have the fungal or termite resistance properties as that of Wolmanized wood.
Due to this difference, pressure-treated wood tends to be more vulnerable to the side effects of moisture, such as the growth of fungal sources.
Plus, while pressure-treated wood alone does resist termites, it does not really stop them.
At some point, the termite will penetrate the wood whereas with CCA the termites tend to stay away.
However, concerns about the inclusion of arsenic have led to the reduction of Wolmanized wood production.
Today, alternate compounds are used in the pressure treatment process.
And while this may result in less protection from fungal and termite sources, it is safer for the environment.
This is why pressure-treated wood is often used in residences.
While Wolmanized wood is now used more often in structures or projects that have fewer people around or do not come into contact with the soil.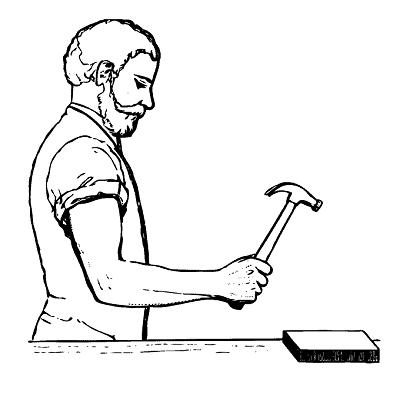 Hi, I am Mark Garner a professional carpenter, woodworker, and DIY painter. I live in the small city of Peoria, Arizona as a semi-retired woodworker. I have started this blog with a simple motive to help you with my wood experience in this sector. If you like to know more about what I love doing and how it all got started, you can check more about me here.