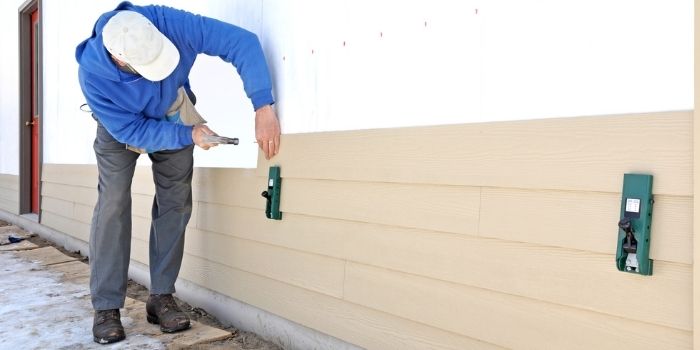 Polymer siding is a kind of engineered siding material made from a highly durable plastic substance called polypropylene resin.
Much like natural wood, polypropylene resin isn't harmful in most conditions, which means it's a safe plastic material to use for a variety of different commercial, industrial, and construction purposes.
Polymer siding being more durable compared to other ordinary siding materials it's rapidly getting into a trend in countries like the US.
And due to rising demand, polymer siding panels are now manufactured by various companies in a variety of different designs, patterns, sizes, textures, and colors based on the requirements of consumers.
If you are seeking to get polymer siding installed, it's good to know more about these materials, their prices, along with all their benefits and drawbacks.
So, let's start…
Polymer Siding Cost
Due to the high-quality material and benefits its offers, polymer sidings aren't cheap. Compared to vinyl siding, you need to spend almost double on polymer sidings.
Yes, you heard it right – polymeric shake sidings will typically cost 50% – 75% more than vinyl. And if you choose to get the highest quality, you may need to spend twice as much.  
Where the cost of vinyl sidings may range anywhere from $2 to $7.5 per square foot, polymer siding panels will cost you around $3.5 to $15.5 per square foot.
This simply means that for an average 1,500-square-foot house, the cost of installing polymer siding panels can be around $5250, which can go as high as $23,250 for custom grades after labor and material costs.
For high-end installations and larger homes, the price can easily exceed $30,000. This will obviously depend on the quality you buy and your location.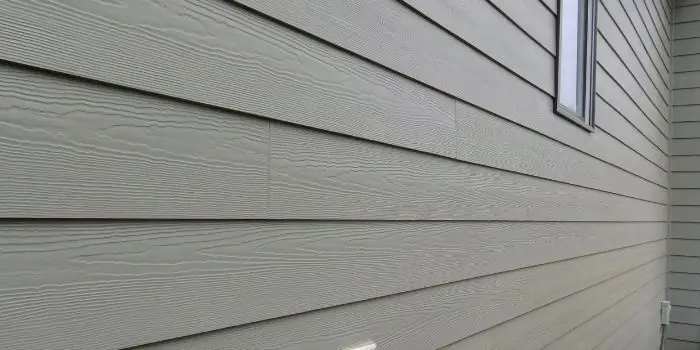 ---
Pros and Cons of Polymer Siding
In short, polymer siding is more durable, easy to install, and requires very low maintenance.
But there are various additional reasons why this cladding material is getting immensely popular…
The Pros
1- Easy to install
Polymer shake sidings are one of the easiest to install.
Compared to other materials (like fiber cement and hardboard), the installation process is relatively easy and much similar to vinyl siding installation.
2- Extra thickness
Polymer siding material is twice as thick as vinyl and a few other siding materials, making them extra durable.
This also means that compared to vinyl, polymeric sidings will be much better at withstanding external environmental conditions like a strong wind, water, snow, hail, and bad weather.
This is also the reason why many companies offer a warranty of about 20 to 30 years with their polymeric siding materials.
If taken care of well, siding made up of polymers can last as long as 35 to 40 years which is very good compared to other cheaper plastic sidings.
3- Appearance and customization
Another reason for the growing popularity of polymer material for siding is the huge variety of styles and patterns available on the market.
If you are in the market to buy, you can check and compare more than 100 designs.
The good thing about this plastic polymer material is it's flexible enough and can be easily cut and folded depending on your personal preferences.  
Due to its ability to get customized, you can even get them designed with three-dimensional grains that look as beautiful as natural wood or stone veneers.
4- Comes with heat-resistant properties
Finally, the polymer siding panels come with medium heat-resistant properties.
Where materials like aluminum and steel absorb more heat, the polymer will be much better at insulation and can keep your home more comfortable in all seasons.
The Cons
1- Availability
Since polymer siding is still a new material in many states and countries, it's not readily available worldwide.
What this means is that if you are considering buying this material for siding your house, it might be possible that you will not see a lot of dealers or varieties available in your specific location.
2- Higher price
As mentioned before, the price of polymer siding can go twice as high as the cost of other siding materials, which can potentially make the material out of budget for many buyers.
With that said, if you really desire to get these materials, just check with your dealer if they can offer you some discount, especially if the panels need to be bought in bulk.
3- Requires certified technicians
Although easy to install, it's not pretty safe to install polymer siding yourself.
If you are not passionate or skilled, you can actually face challenges and can damage the expensive material with a do-it-yourself strategy.
So, to not get the material wasted, it's always recommended to get the polymer siding installed by only factory-certified technicians.
They are equipped with the proper tools and strategies and will not cost you much.
---
Can You Paint Polymer Siding?
Yes, you can easily paint polymer siding, provided you choose the right paint materials and tools.
Acrylic paint is the best type of paint that is used on porous surfaces like wood.
However, with some preparation and a coat of primer-sealer, you can also paint polymer plastic siding with acrylic paints.
Do not spray, but use a bristle brush or a roller. By doing this, the paint on the exterior siding will not chip or tear fast.
Choose lighter color paint as the darker colors will tend to absorb more heat which can negatively affect the lifespan of paint and siding.
Also, if the siding is in the warranty period, make sure you check with the manufacturer about the type of paint they recommend and if painting the siding can void its warranty.
Tips for Cleaning and Maintenance
Not only timely painting and refinishing but also cleaning your siding regularly is important.
In a tub, make a solution of clean water and white vinegar in a ratio of 1:3
With a soft clean cloth or a sponge, dampened in water-vinegar solution, rub the siding lightly.
If you want, you can fill the vinegar solution in a spray bottle to use on the polymer siding for cleaning.
For cleaning, do not use any hard brushes, steel wool, scrubber, or high-pressure washer – they can scratch the siding panels or remove the paint layers.
Also, make sure you do not apply any kind of solvents like bleach, paint thinner, acetone, grease remover, or nail polish remover to get rid of dirt or unwanted dark spots.
Polymer Siding Manufacturers and Buying Options
With all the above information in mind, I am sure you are already excited about buying polymer sidings for your house construction.
Well, if you are, let me tell you that there are companies like CertainTeed, Novik, and a few others that are known for making siding panels.
They deal in varieties like shingles, rough-split shakes, half-round shingles, and many more.
Plus, you can get a good variety of colors and textures at companies like these.
If you want, you can also compare them with e-commerce stores like home depot and lowes to find better deals and products if they have them available in their catalog.
Final Thoughts
Polymer siding is getting more popular than ever before due to the range of benefits it offers to homeowners.
When installed correctly, this siding can provide your home with a beautiful and natural appearance that will last for years.
Additionally, it is also very easy to maintain and clean, making it the perfect choice for those who want a low-maintenance option.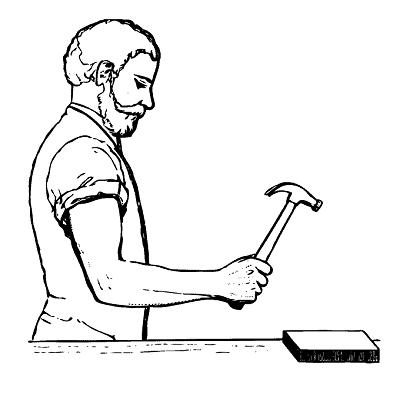 Hi, I am Mark Garner a professional carpenter, woodworker, and DIY painter. I live in the small city of Peoria, Arizona as a semi-retired woodworker. I have started this blog with a simple motive to help you with my wood experience in this sector. If you like to know more about what I love doing and how it all got started, you can check more about me here.