Marine-grade plywood is currently used for a variety of different boats all around the globe.
However, because the sheet of marine grade ply is so high-quality, it's more expensive than regular plywood.
This is, in fact, one of the biggest downsides of marine-ply, which you may need to remember when building boats.
Plus, it's not readily available in some parts of the world – like if you are planning to buy and install it in rural areas.
Fortunately, there are a few marine plywood alternatives in the market that are almost as durable and lightweight and will cost lower than a real marine plywood sheet.
If high cost or unavailability is the issue for you, some of the marine plywood substitutes you may need to look at are:
1- Birch Plywood
Birch plywood is an economical alternative to marine plywood, which is made from high-quality B/BB grade timbers of Northern European Birch trees.
Being strong and durable, the veneers for plywood made of Birch is suitable for boat construction, especially for the parts that are not completely submerged in the water all the time.
2- Fiber Cement Board
This is another good marine plywood alternative material that is made by combining wood fibers with cement.
The FCB product is strong, durable, and moisture-resistant and is particularly used for building ceilings, cabinets, exterior walls, boats, etc.
Compared to solid hardwood and other similar materials, fiber cement boards are very light and easily workable.
Being flexible, it is also a great material for paneling and for constructing curved surfaces.
3- Fiberboard (Medium Density Board)
This is also one of the most popular alternatives to marine-grade plywood, which is very durable and strong.
Like the fiber cement boards, this also uses wood fibers. But this time, instead of cement, glue or wax resin is used to bond the wood fibers together.
The resin or the glue that is used is what makes this material resistant to moisture.
4- Ribbon Grain Plywood
This is a good alternative to marine plywood material, which is relatively smooth, strong, and easy to install while construction.
These plywood sheets comprise vertical stripes of grains running along the wood's length that look much like ribbon patterns (hence its name).
Because of its unique natural wood cross-grain patterns, the plywood and veneers look much like real wood.
However, compared to marine plywood, this is less durable but is lower priced, which makes it a good option for a variety of different projects.
5- Thermo-Lite Board
These are the boards manufactured by Thermo-Lite Australia in partnership with Pacific Paint and Fiberglass.
The manufacturers claim that their boards are not only lightweight and strong but also rot-free and moisture resistant because of which these can be used for many applications, including boats and motorhome building and refurbishing.
Due to their excellent bonding surfaces, Therma-Lite boards/sheets are also resistant to high temperatures and are available in different thicknesses and sizes.
6- King StarBoard
According to the manufacturer of King StarBoard, their boards are made through a process called K-Stran.
This is one of the most advanced manufacturing processes for achieving superior flatness and consistency throughout plywood sheets.
Made from high-density polyethylene, the boards manufactured by them can withstand the toughest marine conditions without showing any signs of discoloration, rotting, or peeling.
The boards are also easy to clean, easy to work with any conventional woodworking tools, and are less expensive than other varieties.
And due to all these features, these are ideal for replacements of defective marine plywood installed on boats.
Besides all the above, there is a rot-resistant and lightweight material named "3M Reinforced Polyurethane Foam Boards".
This is an alternative to marine plywood which has been developed by 3M, that can be conveniently used in semi-structural and structural constructions.
Available in different weights, the boards are perfectly straight and leveled, which makes it easy to work with them for boats also.
Unlike conventional plywood, 3M foam boards are also not prone to chipping and warping.
Plus, they are resistant to rotting and can provide better adhesion compared to other wood varieties.
Final Thoughts
Marine-grade plywood is a fantastic option not only for boats and parts of boats but also for top floors, wood furniture, and sidings outdoors.
Provided you have opted for the real material and not the fake one, you can expect them to last much longer than almost any other type of plywood.
When buying, keep in mind the above alternatives as well. This way, you can hopefully find more affordable options in the market.
Share the post "What Can I Use Instead of Marine Ply (For Building Boats)?"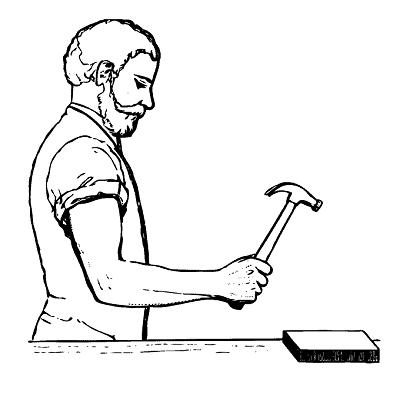 Hi, I am Mark Garner a professional carpenter, woodworker, and DIY painter. I live in the small city of Peoria, Arizona as a semi-retired woodworker. I have started this blog with a simple motive to help you with my wood experience in this sector. If you like to know more about what I love doing and how it all got started, you can check more about me here.