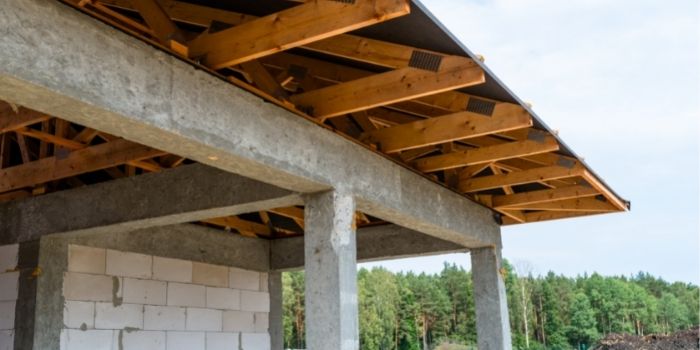 A roof of a house may be more complicated than you might imagine. This is because roofs consist of more than what you can see from the outside. A roof batten is one term that you may not be familiar with as well.
A roof consists of a layer of material that is used to create the structure so it can protect the residence or building underneath. The roof batten is an important part of the roofing system, which helps keep it all in place.
For anyone who is about to do some roofing work, understanding the role of roof battens is an important one.
Whether you are adding a new roof or doing some roof repairs, understanding what roof battens are, what they do, and how they are incorporated into the roofing system is crucial to the quality of the roof itself.
The roof battens are an important part of the roof, and it pays to know what they are and how they work.
What are Battens?
Sometimes called a lath, a batten provides a fixed point for roofing materials to be attached.
Depending on the type of roofing material that is used, the battens are spaced appropriately.
In addition, they are applied to the structure in a horizontal fashion.
Roof battens were first developed in the 1950s and have been used in a wide array of buildings ever since.
This is because roof battens are strong, reliable, and easy to incorporate into most structures that have roofs, particularly residential units.
The battens are made of material that matches or compliments the type of exterior materials used to create the roof itself.
For example, a metal roof will be attached to battens made from metal so they hold in place to a greater degree.
The seams of the battens are covered with a batten joint and, subsequently, the metal sheets.
The intervals in which the battens are spaced will be different for metal roofing compared to asphalt shingles.
The Layout
How the roof battens are arranged is vital to their effectiveness. A typical roof batten can be laid out either in cross-hatch sections or horizontally.
The spacing will depend on the size of the shingles, tiles, or panels being installed on the roof.
Most roof battens are made from wood. For tile roofing, battens are especially important.
A concrete tile, for example, can hook easily to the batten. Plus, the length of penetration from the nails can be less than an inch in depth. This helps to reduce the risk of leaks and moisture issues that may otherwise plague a roof.
There is no standardized layout for roof battens, but a typical layout is for battens to be installed every two feet.
However, this can be altered for any number of reasons, including state and local building codes.
Once the battens are in place, they are normally secured using 8d nails or staples that are fastened to the deck boards.
It's also common to see roof battens installed every four feet. This allows enough space to let any water that gets through the top layer reach the batten and run down the roof instead of getting inside.
This is one reason why plastic battens are used, but they are less common and far more expensive compared to their wood versions.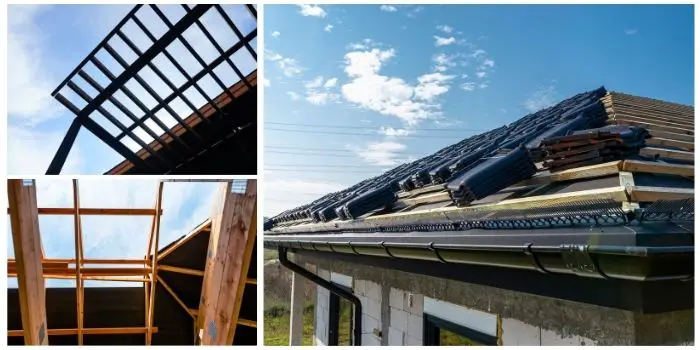 ---
What are the Types of Roof Batten Systems?
Wood and metal are the most common types of roof battens.
Battens made from plastic or composite materials are also available, although they are less common.
Sometimes, battens made from different materials are used in the same roofing structure.
1- Elevated Batten
This is a wood batten that features a block of plastic.
They are attached to the underside and help to raise the batten to a specific height.
At such heights, the batten may improve the efficiency of energy usage in the building or home.
Most elevated battens are used with tile roofs to help with the airflow.
Their elevated status also prevents the heat absorbed by the tiles from being transferred into the attic.
The area between the tiles and the standard roof provides a layer of insulation as well, which helps keep the temperature of the structure more even.
2- Traditional Battens
These are normally crafted from hardwood. They are 1" x 2" x 4" in size and can be used with wooden roof structures.
In addition, the battens may be made from metal to help secure metal panels or plastic, but this material has only recently been introduced.
---
What are the Benefits of Roofing Batten Systems?
It's true that not every type of roof uses roof battens.
For example, a roof that uses a membrane system has no need for roofing battens normally because the roof itself will be flat in this regard.
In addition, many states do not have a requirement for roofing battens to be used.
However, even when the building codes do not require roofing battens, they are most often used in residences and buildings with slanted or gable roofs.
A roof batten system is one of the two most popular, alongside the direct-to-deck system.
As the name implies, the direct-to-deck system attaches the shingles or panels directly to the deck of the roof.
But the roof batten system is most often used when there is an HVAC system on top of the roof or when concrete tiles are used.
The benefits of a roof batten system are as follows.
Fewer Fasteners: This means less chance of leakage as there are fewer penetrations
Reduction of Heat Transfer: Roof battens keep the attic cooler during the hot summer months
Better Wind Rating: In other words, roof battens are more secure in high winds
Reduction of Ice Damming
Perhaps the most noticeable benefit for the homeowner is the reduction of heating and cooling bills during the year.
The added layer of insulation, thanks to the spacing of the roof battens, offers considerable energy benefits.
Overall, roof battens are a great addition to any roofing system.
They reduce potential water damage, are more resistant to the effects of high winds, and provide a great option for attaching solar panels compared to a direct-to-deck system.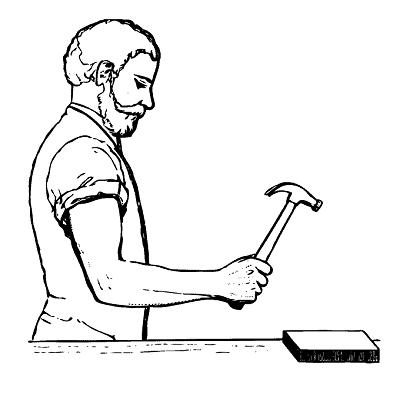 Hi, I am Mark Garner a professional carpenter, woodworker, and DIY painter. I live in the small city of Peoria, Arizona as a semi-retired woodworker. I have started this blog with a simple motive to help you with my wood experience in this sector. If you like to know more about what I love doing and how it all got started, you can check more about me here.