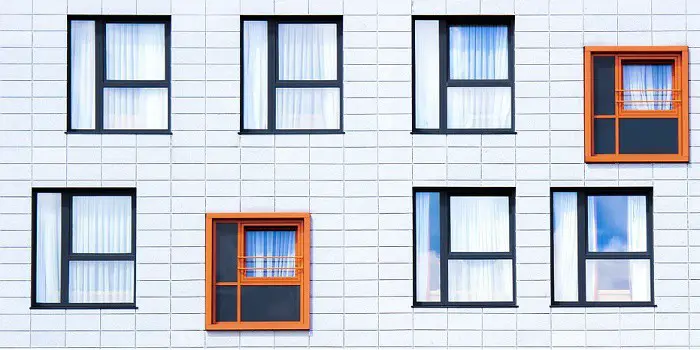 Timber and aluminium windows are the two most popular options when it comes to choosing window frames for your home.
Even though you have various other different options like vinyl, fiberglass, fibrex, iron, steel, and others, wood and aluminum are the most common due to the unique attributes they offer to the homeowners.
But when it's about deciding between timber vs aluminium windows, which one should you choose and why?
Well, frankly speaking, there are advantages and disadvantages to both these choices.
And it all comes down to your needs and personal preference.
In general, if your priority is to make your window frames look more beautiful wooden frames are always the best choice.
But if you are on a budget and want to keep your costs down when installing window frames, aluminium windows can be the better choice.
IMO, before you decide and make the final decision, you should know more about these two materials in detail.  
To help you bring better clarity and make your decision-making process convenient, I recommend you to read further through this guide…
Wooden Window Frames (Pros and Cons)
Wooden window frames are most common among homeowners who desire to make their homes or offices more appealing.
Since wood itself is natural and comes in a range of different colors, these are the best options if you want to enhance the aesthetic appeal of your home.
Advantages
1- Can be painted:
Since timber frames can be painted, stained, and varnished – you can choose the color & finishes.
This is important when you need to customize the windows in your home to match your overall home decor.
Depending on your personal preference, you can either give them a good shiny look or a matte finish by painting them with high gloss paint or a flat/satin paint respectively.
2- Provides insulation:
We all know, that wood is a poor conductor of heat.
Because of this attribute of wood, you can provide an extra layer of insulation to your home if you choose wooden windows and door frames.
3- Long-lasting and durable:
Unlike aluminum or plastic frames wood frames can prove to be highly durable when maintained properly.
A high-quality wood that is painted, sealed, and protected from external elements can even last for decades which makes them a better value for your money.
Plus, wood can add value to your property, compared to other window framing materials.
And it can be a great factor to look at if you plan to sell your home at a higher price after making the improvements.
Disadvantages
1- Expensive:
One of the most disadvantageous features of wooden window frames is it's comparatively costlier than other materials.
Extension in the initial budget as well as the extra cost it involves for regular maintenance should be considered before you choose the timber for your windows.
2- Maintenance
Wooden trims in your home will most likely need high maintenance if you want to keep them beautiful.
Especially in humid climates, wood can cause issues such as warping, swelling, and bending if not sealed/protected well.
To keep them looking new and for adding a protective layer, you will need to get them repainted from time to time.
3- Can be damaged by pests
Wood-boring insects (such as termites, carpenter ants, woodworms, and other wood borer beetles) can be a major issue if you do not keep your wood trims protected.
The frames installed in your home will therefore need a regular inspection for cracks, holes, and gaps.
Along with proper protection by spraying insecticides, to avoid the damages caused due to these bugs that prefer to live in wood.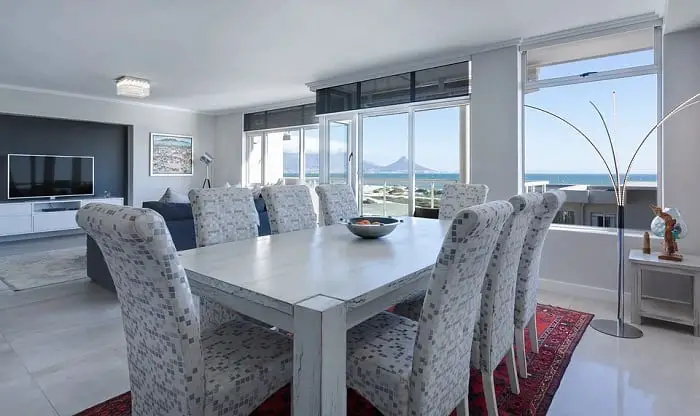 ---
Aluminium Window Frames (Pros and Cons)
Aluminum window frames are stronger, slimmer, and lighter than most wood varieties.
Provided you have installed and powder coated them well, these can also be very durable.
Plus, aluminum is more environmentally friendly than other frame materials which makes them a good option for many house owners in the countries like the US, the UK, Australia as well as Asian countries.
Advantages
1- Flexible:
Aluminum can be one of the best choices for you if your home has few windows or doors with unusual shapes.
Since the material is extremely light and flexible it can be bent, shaped, or manipulated the way you want.
Plus, aluminum can also fit in uneven places and in less common shapes which can be a cumbersome process for materials like timber.
2- More affordable:
IMO, decisions regarding home improvement projects should be based on a strict budget.
If you do not plan well in advance, the situation can become troublesome later.
So, if you want to save money, opt for aluminum windows instead of wood, due to their lower cost.
3- Requires less maintenance:
Once coated (anodized or powder) well, aluminum window frames can last for a long without the need for regular maintenance.
Plus, you can rely on these materials for years to come because of their extremely strong nature.
With that said, keep in mind that the size and style of aluminum windows you pick for your home will also make an impact on how frequently you need to clean and maintain them.
Sliding-type aluminum windows, for example, are much easier to clean than normal single or double-hung windows.
Disadvantages
1- Aesthetics:
Not being as beautiful as wood, is probably the most common reason why people tend to stay away from aluminum framing in their homes.
As long as you are not very much concerned about the appeal and are OK to make your residential setting look "industrial", aluminum windows can be very homely.
2- Can be corrosive:
Even though aluminum requires less maintenance than timber, it is still susceptible to degradation due to oxidation and corrosion – especially if the material is not well coated.
So, the fact is although aluminum windows are easier to maintain, they're not 100% maintenance-free.
3- Not a good insulator:
It's a known fact that metals tend to work as a better conductor of heat than wood or plastic.
So, because aluminum does not hold heat well (as compared to wood), it can bring in higher heating costs for you.
While this is not a great deal for most, it's not a budget-friendly option if you live in places with colder climates.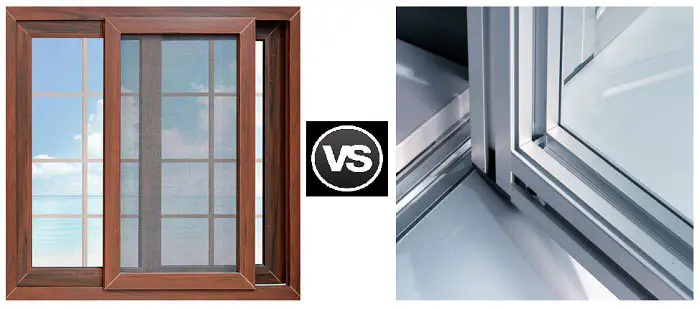 ---
Timber vs. Aluminium Windows: What Should You Choose?
Deciding which framing material for your windows is an important decision – you should not take it lightly.
Select the one keeping in mind all the factors like:
Durability
Installation cost
Energy efficiency
Maintenance requirements
The place you live and the climate
If you live in areas where there are extreme changes in temperature and humidity levels seen throughout the year, wood can warp, contract, and expand.
And you will need a replacement frequently.
While aluminum-clad window frames can last for decades without worrying about hard maintenance; the comforting and warm aesthetic feel of classic wood should not be ignored.
IMO, cost should be your least important factor while getting the windows installed because the higher quality and thermally insulated aluminum windows are much closer in cost to timber windows.
Final costs will also depend majorly on how many windows and what style you are choosing.
So, keep all these things in mind when planning and making your wise decision so that your wood or aluminum windows can thrive for a long.
Share the post "Timber vs. Aluminium Windows: Which is Better for My Home?"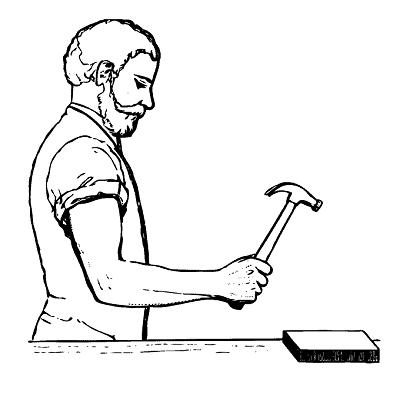 Hi, I am Mark Garner a professional carpenter, woodworker, and DIY painter. I live in the small city of Peoria, Arizona as a semi-retired woodworker. I have started this blog with a simple motive to help you with my wood experience in this sector. If you like to know more about what I love doing and how it all got started, you can check more about me here.