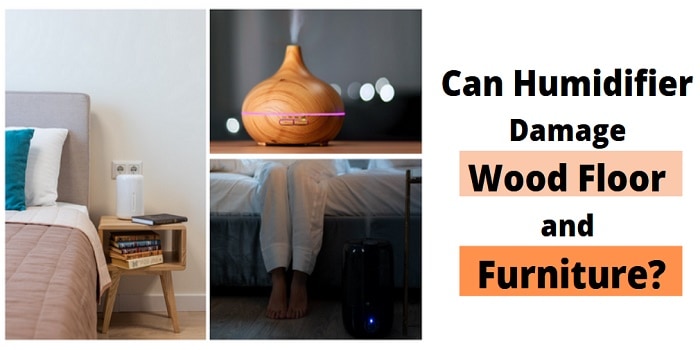 Humidifiers are the staple things that are commonly found in today's households.
These are good for your health & skin as it makes the environment more humid as well as easy to breathe.
Especially if you are living in the northern hemisphere with low temperatures and dry atmospheric air, this is a must-have device for you.
However, as you do not want your health problems to get worse, it is important for you to ensure that the humidifier you choose will not make you sick anyhow.
So, how can you achieve that?
First of all, make sure that the model you choose should emit cool, moist air into your room.
Plus, it should maintain optimum humidity levels (30 to 50 percent) that are ideal for the human body.
Placing your humidifier right in your room is also important to enjoy maximum benefits.
That said, if your humidifier unit is functioning properly and is placed right – on the nightstand – it will most likely not damage your wood furniture and hardwood flooring.
This also means that if it's working well without showing signs of any leakage, you can place it securely, even on your study table, dining table, in the living room… or just wherever you want.
But if your unit releases excess moisture, dripping, spurting, or spilling some water, you should avoid placing it near the wood surfaces.
Wherever you place the unit, just make sure it's located on an elevated surface, not leaking, and is operating well without any flaws.
Benefits of Humidifier for Home Decor
Apart from comforting body and skin, your home décor and plants will be happy enough when you install a good ultrasonic cool mist humidifier in your home.
The lack of proper humidity levels (and dry conditions) in the home can cause severe problems to the wood furniture, laminate floor, and fixtures – like wood warping, cracking, bending, etc.
And using a cool-mist humidifier can provide them with the necessary moisture so that your old wood furniture can last for a long without causing any damage.
Maintaining proper humidity in your indoors can also help refresh the dry droopy, and sick leaves of your indoor plants, thereby helping them grow in a healthy environment.
Installing a good humidifier device in your home can also reduce the chances of getting a static electricity shock, which is common – and most of the time unavoidable during the dry winters.
Damage caused to your electronics (like your PC) is also a common outcome of static, which can be prevented by using a good cooling air humidifier.
Although static electricity is not very harmful to humans, it can create problems like clingy skirts and standing hair.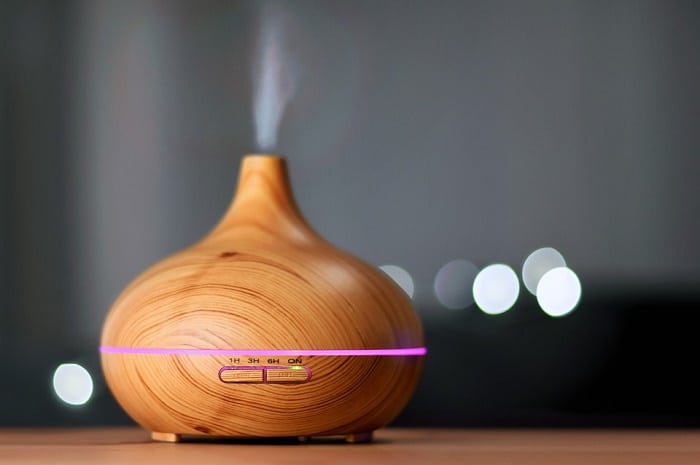 ---
Can Humidifier Make Your Wood Floors and Furniture Wet?
A humidifier in a room can be your "kill-or-cure" device depending on how you pick the unit, where you place it, how you set it up and how cleverly you maintain it.
No matter whether you are using a portable tabletop unit, a DIY homemade humidifier, or a whole-house console-type humidifier, it can make your wood floor wet.
If you leave the unit unattended – it can damage the wood varnish on furniture and can also cause peeling paint on your walls.
Not only can it damage the natural wood, but if you ignore the problem for a long you can even face hygiene problems due to mold, mildews, fungus, and bacteria that thrive on wet wood floors and furniture.
So, before it's too late, it's time to know the real problem and how to fix them properly.
A few major reasons why a humidifier can be a problem in your home are…
1- Wrong size
If you choose a bigger unit than you actually need, it can create problems by emitting more moisture.
By making sure you pick the correct size unit, you can ensure that your room and the accessories present do not suffer due to high humidity.
Generally, these devices are available in small and large sizes depending on the gallons of output per day.
You can refer to the chart below to pick the one that is right for your space.
Area
(Sq ft)
Humidifier Output
(Gallons per day)
Up to 500
1.5 – 2.0
520 – 600
2.2 – 2.5
650 – 800
3 – 3.5
850 – 1000
4 – 5.0
2- Incorrect placement
As I have mentioned before, incorrect placement (at a wrong height, wrong surface, or at an imprecise angle) of a humidifier can be a major reason why it can cause issues rather than benefits.
When placing, you should locate it away from the walls and elevate it in such a way that it is raised above the floor by at least 2 feet.
Avoid placing it directly beside your bed, rugs, or carpets.
Also, choose a location where your pets or small children cannot reach the unit easily.
Reading the instructions manual provided with your unit can help you know more about the locations where it's safe to place your humidifier.
So, make sure you go through it before using your unit for the first time.
3- Lack of modern features
Traditionally, there were humidifier units that only had basic on-and-off functionality.
If you still have one of those, you will most likely suffer from problems caused due to too much or too little moisture.
You can see the water droplets in the form of condensation on your walls, glass windows, or even well-finished wooden floors.
Upgrading your conventional cheap unit into something high-tech, on the other hand, can help you fix all the damages it can create.
Modern-day units come with functionalities like:
Auto switch-off
Cool and warm mist
Adjustable mist controls
Built-in diffuser combo for using essential oils
Built-in air purifier and even a heater for a cozy feel
Built-in humidistat (to maintain the optimum humidity levels)
Since these units require very little maintenance, they are a must-have for your family.
But remember, if you are choosing a humidifier with a diffuser combo unit, these will use scented essential oil as an air freshener.
If spilled on wood floors or tables, you should clean up essential oil spills immediately, or else the residues can soak and cause stains that can be hard to remove.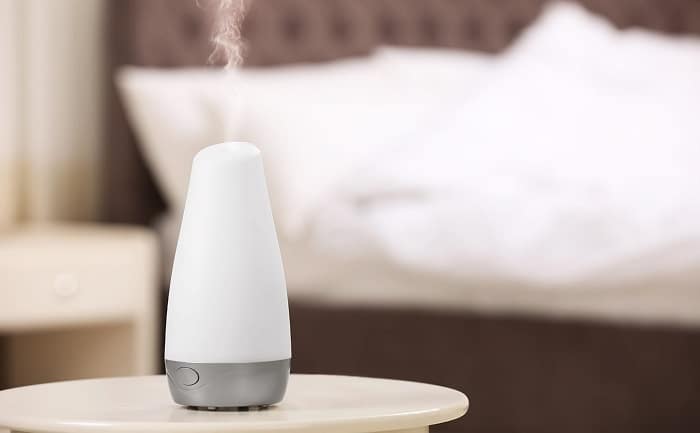 ---
Methods to Prevent Your Humidifier from Making the Floor Damp
While the above are the most common problems and fixes, there are a few additional ways by which you can prevent your humidifier from making the floor wet.
These include:
Consider using a hygrometer (humidity gauge device) if your unit does not have an inbuilt humidistat.
Do not place your air humidifying device near a vent or any other source of dry air, especially if it comes with a built-in humidistat.
The built-in humidistat of your humidifier device can then read the false readings and adversely affect the amount of moisture it releases.
Consider placing a waterproof rubber mat under the table, nightstand, or stool on which you have placed your humidifier. It's better than placing a towel underneath your device.  
Above all, you should choose a good branded humidifier device that comes with a proper warranty from the manufacturer.
Brands like Honeywell, Vicks, Crane, and Levoit built some of the best devices in the market and can be considered while purchasing if you want a hassle-free operation for a long.
What are the best devices you can buy online…
1- Crane Drop Humidifier
Crane drop humidifier is one universal humidifier model which experts widely recommend for relieving various health issues, including cough, cold, and flu symptoms, nasal congestion, dry cough, sinus irritation, nose bleeds, and dry skin and hair.
This non-medicated alternative to over-the-counter cough and cold medicine comes with a 1-gallon tank capacity so that you enjoy a continuous good night's sleep without the need to refill the tank at night.
It also features the Clean Control Antimicrobial Material, which helps reduce mold and bacteria growth by up to 99.96%.
And most importantly, it's a hassle-free device that does not leak while working.
This means you do not need to worry about getting your wooden bedroom furniture or floors damaged from water leakage.
2- Honeywell Germ-Free Humidifier
With its germ-free technology, the Honeywell humidifier kills up to 99.999% of Bacteria, Mold & Spores in the air to make it healthier to breathe for patients.
It has a 1-gallon tank which is enough to work for a humidifier to run for about 24 hours in one filling. Its auto shut-off feature is amazing, and it works automatically when the tank gets empty.
Overall, it's one of the best devices you can rely on to ease your respiratory diseases in the long term.
2- Levoit Cool and Warm Mist Humidifier
LEVOIT offers you one of the best warm and cool mist humidifiers to help you get customized mist (either warm or cold) as per your comfort level and family requirement.
Digital Humidistat allows you to set the humidity level as per the need and to present a good feel at the place.
Moms can now decorate their nursery with this attractive-looking humidifier.
And I am sure that this offers year-round relief to their baby from cough and cold symptoms in addition to other dry air issues.
Final Thoughts
When it comes to feeling comfortable in our homes, at work, at school, or anywhere else for that matter, many people overlook the fact that moisture in the air, or lack thereof, can make an enormous difference.
Thanks to the wonders of modern technology, we can now resolve issues such as dry air with the help of cool-mist and warm-mist steam humidifiers.
Placing your unit properly in your home is however important if you do not want them to ruin your expensive wood flooring and antique furniture.
It all depends on the size of the humidifier, the purpose and area for which it is crafted, the features available with the humidifier, and so on.
Share the post "Can a Humidifier Ruin Wood Floors & Furniture – How to Fix?"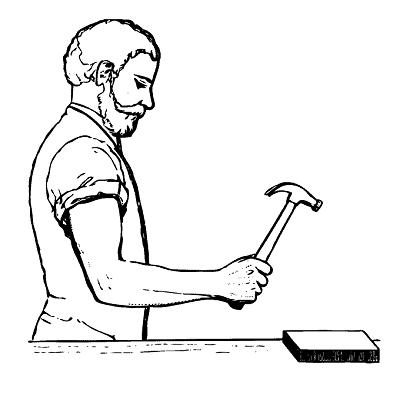 Hi, I am Mark Garner a professional carpenter, woodworker, and DIY painter. I live in the small city of Peoria, Arizona as a semi-retired woodworker. I have started this blog with a simple motive to help you with my wood experience in this sector. If you like to know more about what I love doing and how it all got started, you can check more about me here.