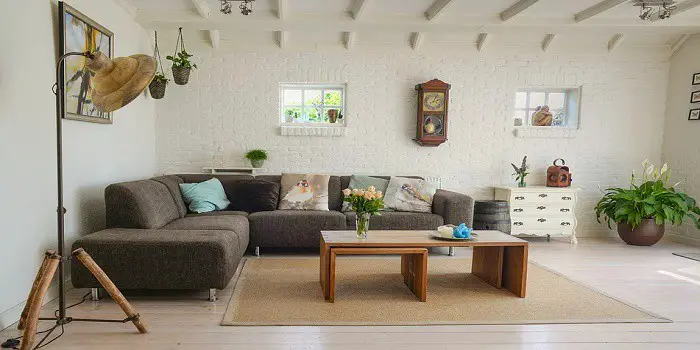 It's exciting when you want to buy new wood furniture for your living room.
With some great choices out there available online, you can entirely change your living space to make it feel much better.
When you redecorate your living area with fresh wood furniture, it is much like starting a better, new life.
Of course, all this happens only if you choose some good furniture and buy something that is of high quality and excellent design.
Living Room Furniture – Picking the Best Piece
We are all individuals, and as individuals, we all have our own tastes and style preferences.
Some prefer modern, minimalistic designs, while others may gravitate towards more lavish designs with intricate details.
No matter your preferences, chances are that you can find furniture suitable for your needs.
But why just settle for something that you have to "make due" with?
You get what you pay for when it comes to furniture.
Here are some of the things that you definitely need to take into consideration when you go furniture shopping.
1- Pick Classical over Trendy
There are some amazing new trends in furniture design that includes exotic patterns, minimalistic arrangements, and futuristic materials.
These are eye-catching and they are very trendy. However, picture those pieces in your own home.
Is that something that you want to use every day?
Can you curl up in that with a good book or your Netflix habit?
Will that aesthetic be appealing to you in a week, or will you get tired of it?
All those questions and your answers to them suggest that there is a good reason why some things turn into classical pieces and others do not.
Trendy gets boring pretty soon and you get stuck with those pieces for years.
Therefore, a classic is what you need.
2- Think Cleaning and Think Maintenance
There are some amazing armchairs that you really fall in love with until you put them in your living room and realize that you will probably spend the rest of your days making sure it is spotless because it is made of suede and the maintenance is horribly difficult.
Wooden chairs and tables are easy to maintain and they are quickly refurbished to look brand new.
They also add certain warmth and coziness to your home.
Metal is definitely durable and resistant to damage, but it is a bit hard to combine with other materials in terms of design.
Glass can be used in many ways, and if you have an efficient way to clean it, use it.
A bamboo is a great option for furniture. It has all the benefits which wood provides. Plus, it is eco-friendly and naturally repels insects that could damage it.
3- Colors Can Be Your Friends or Enemies
Clashing colors that are prominent and bold can be exciting, but they will definitely wear you down after a while.
On the other hand, a good choice of colors can greatly affect your mood.
There are some very good smartphone apps that allow you to take your favorite photo and they analyze it and give you the color pattern from that photo.
In that way, you can use it for your interior design and your wood furniture shopping.
One more time, think about maintenance and if the color you pick is easy to clean if stained.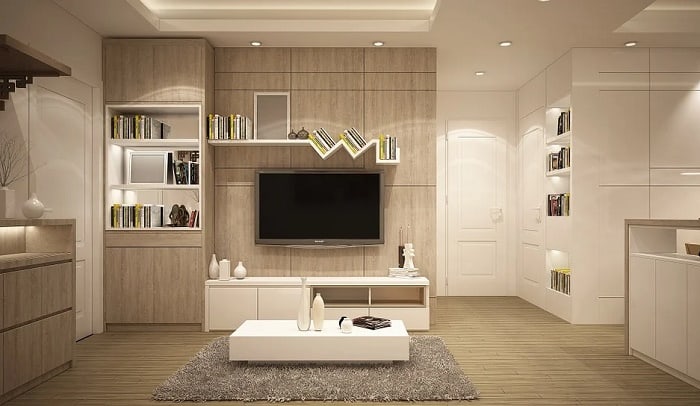 4- Check the Other Accessories Around
In your attempt to do something unusual with the living room furniture you have to consider many other accessories you already have in your living room.
Think about the lamps, lighting, carpets, windows, doors, and many other aspects of the living room.
Based on those evaluations, you will be able to select the perfect furniture set for your living room that matches completely your room and accessories.
For example, a recurring animal print theme of black and white zebra-striped rugs can generate a contemporary effect that will offset brightly colored wooden furniture and decorative accessories.
On the other hand, a rug that features Tuscan shades and a simple design can generate a conservative look that will give your whole room a classic flair.
The best ideas are the ones that work for you.
5- Finding the Inspiration for Your Designing Projects
It has never been easier to find inspiration for your interior design projects.
Pinterest is full of excellent ideas, as well as many websites dedicated to this topic.
However, if you want to buy really good indoor wood furniture that will work for you, you may want to hire somebody to help you.
Your space and your wishes are unique, so inspiration can only get you as far.
After that, you need to be practical and figure out what can fit into your rooms and your lifestyle.
Once you figure out what you want and why you want it, when it comes to furniture, think about the price tag, as well.
It is also one of the important details of your wooden furniture shopping, but it should not be the only one.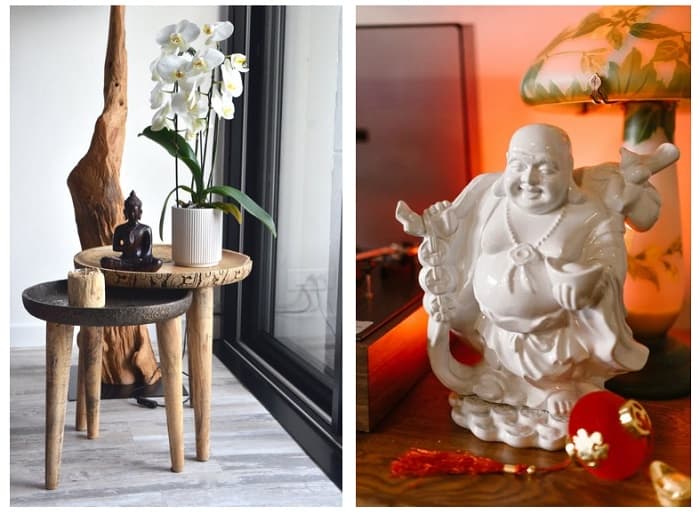 ---
Bonus Tip: Try Feng Shui Living Room for Good Success
FengShui is an idea many people want to introduce in their homes for better living conditions.
Fengshui living room is in fact the best way to activate the strength of the house.
The belief can be wonderfully incorporated into every phase of one's life after starting with the living room refurbishment.
Every sector of Bagua of Fengshui tradition can be skillfully inculcated in the living room.
Its use in the living room adjusts all the missing points of other parts of the home.
According to Feng Shui, for example, keeping water in the northern part of the home can improve the life of the person.
But it cannot be placed in the bedroom if your bedroom is on the north side.
The living room can adjust this gap and show a water fountain in it.
Yang Effect on the room
Something moving or bright must be placed in the Fengshui living room to bring in positive force from all aspects of life.
One part of the wall can be given red paint or one wall can be covered with wonderful and decorative red-colored wallpaper.
The lucky corner must be given power
One must try to detect the lucky corner of the Fengshui living room and give it some enhancement.
Good semi-precious stones found on the earth can be placed in the lucky corner to fulfill the desires in mind.
Introducing nice and lively pictures in the room
Putting up good pictures of the people residing in the home in the eastern part of the Fengshui living room can be a great action.
It will have a positive effect on the relationship between the family members.
Waterfall or lake pictures pasted on the north will help enhance good career opportunities.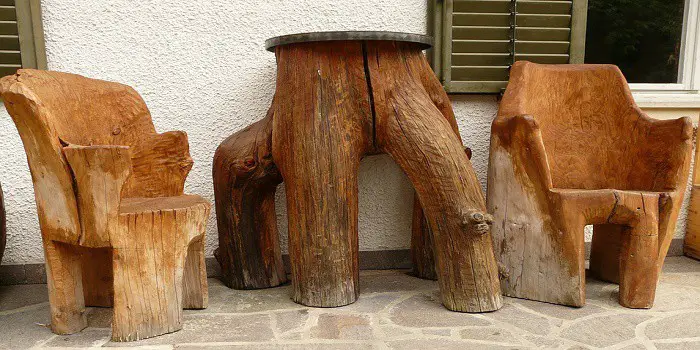 ---
Benefits of Handcrafted Wood Furniture for Living Room (Custom Made)
If something is sold for an inexpensive price, chances are you'll be window-shopping for a replacement in the near future.
People see particle board furniture and "excellent" prices at every store they go to and don't even realize that they have more options than mass-produced cookie-cutter furniture.
I am here talking about handcrafted wood furniture that can be custom designed and is therefore getting one of the favorites for homeowners in countries like the USA, UK, Canada, Australia, and many more.
Here are five things that you'll get if you decide on going the quality route offered by designer handcrafted wood furniture.
1- Unique
No two trees have the same grain, meaning each piece is truly unique, rather than a mass-produced plastic laminate that covers the furniture.
This means, that each piece of furniture when handmade by local craftsmen out of your choice of configuration, solid wood, finish, hardware, and size is customized completely based on your personal preferences.
This also means you get to take some control of how your furniture looks and how it functions rather than having a piece that is in thousands, if not millions, of other homes with limited functionality.
2. Longevity of Quality
Handcrafting furniture on your own is also a great idea if you plan to do so.
When handcrafting you mostly use quality materials and construction methods, ensuring your new heirloom furniture will last decades and beyond with regular care.
Solid wood is strong in compression and tension and holds nails and screws very well. Particleboard… Not so much.
So you're not just getting a product packed with quality, you're also helping stimulate the local economy and that's something everyone can get behind!
3- Natural Beauty
One of the things people appreciate about solid handcrafted wood furniture is the natural beauty of the wood which has no comparison.
A "desk-in-a-box" from one of those superstores is covered in cheap, often printed-on wood-grain laminate.
But when the natural beauty of your solid wood piece shines through, you too may come to remember that fateful moment you chose quality over convenience.
4- Environmentally Friendly
The handcrafted furniture is constructed from quality materials that are responsibly sourced from sustainable American forests.
When handcrafting we generally use water-based adhesives and finishes that emit the lowest levels of VOCs (Volatile organic compounds).
This makes our furniture non-toxic, safe for your home, and better for the environment.
5- Repair & Modify Over Time
When you use your furniture every day, a lot can happen to it.
Think about how many times you'll move the piece, how much use will it get, any moving parts to it, whether is there a chance of something spilling on it, etc… Particleboard furniture is nearly impossible to repair.
Once put together, it's not really meant to be disassembled.
Nails and screws can rip out easily, and if it gets wet they can actually crumble and deteriorate.
So your only recourse is to buy an entirely new piece.
Do that a couple of times over several years and it doesn't really save you any money.
Solid wood furniture, on the other hand, is made to last. Not only that but it can be repaired and modified over time.
So in ten years when you want to change the look of your living room, your hardwood furniture can be refinished rather than buying a whole new piece, saving you even more money.
Are There Any Drawbacks of Custom-Made Handcrafted Furniture?
The main disadvantage of custom-made furniture is the cost. Handcrafted furniture is usually more expensive than mass-produced furniture.
This is because the production process is more labor-intensive and time-consuming.
Custom furniture is also often made with higher-quality materials than mass-produced furniture, which contributes to the increased cost.
Another disadvantage of custom-made furniture is that it can be difficult to find a craftsman who specializes in the type of furniture you want.
If you live in a small town or rural area, it may be necessary to travel some distance to find a qualified craftsman.
Another potential disadvantage is that custom-made furniture may take longer to receive than mass-produced furniture.
This is because the piece needs to be designed and created from scratch, which can take several weeks or even months.
However, the wait is often worth it for the unique, high-quality furniture that you'll receive.
Final Thoughts
Your furniture is an investment in your living space. This is what your home will look like for years to come.
It is hard to put a price tag on that homely feeling when you enter your house after a day of work.
Furniture is a part of that feeling.
So, pick it carefully.
Share the post "5 Steps to Choosing the Wooden Furniture for Living Room"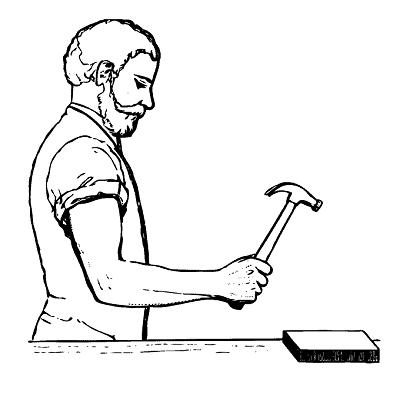 Hi, I am Mark Garner a professional carpenter, woodworker, and DIY painter. I live in the small city of Peoria, Arizona as a semi-retired woodworker. I have started this blog with a simple motive to help you with my wood experience in this sector. If you like to know more about what I love doing and how it all got started, you can check more about me here.