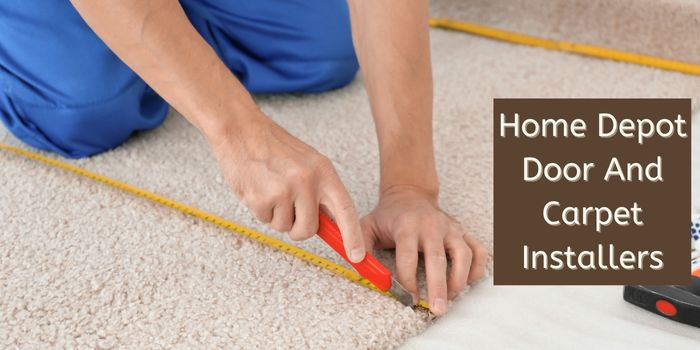 Home Depot is known to offer its customers the most fabulous services, no matter if they shop at its stores or order something from its website.
The services are so good that people usually don't think about tipping the staff, but it is always appreciated if you had a great experience.
Door and carpet installers are no different, and if they did a great job installing your new door or carpet, a tip is always a nice way to show appreciation.
But before you offer a tip, it's good to know whether you are allowed to do it or not according to the Home Depot policy. And if possible, how much should you tip?
So, in this short guide, I will discuss all my findings with you…
Should You Tip Installers from Home Depot?
According to Home Depot policies, customers are not permitted to offer tips to service providers such as delivery drivers and woodcutters at Home Depot.
You can, however, show your appreciation by tipping appliances, doors, or carpet installers for their excellent work because they are generally third-party contractors.
But while tipping the installer from Home Depot, you should not tip more than 5-10% of the total installation cost.
Depending on the service quality, $5 to $20 is generally an acceptable amount you can offer.
It's always a nice gesture to offer something extra to someone who went above and beyond to help you, and if the job they did was great, a tip is a nice way to say thank you.
But as this is not mandatory, it is your call to make on how much you should offer – it should neither be too less nor too much.
What About Lowe's Installers – Can You Tip Them?
Like Home Depot, Lowe's does not allow its workers to receive gratuities from clients. As a result, it's strongly advised that you do not provide any tips to Lowe's employees.
Accepting tips is prohibited by law and can lead to termination, so it's best not to offer Lowe's employees money.
However, because installation and other services are supplied through third parties at Lowe's, they may be able to take them reasonably.
Although they are not Lowe's employees, you may give tips to these third-party contractors if you feel they did an exceptional job.
However, understand that it is not required, and do not tip if doing so would strain your budget.
A small but thoughtful gesture—like a bottle of water to drink on a hot sunny day—will be appreciated by the contractor, even if you cannot afford cash.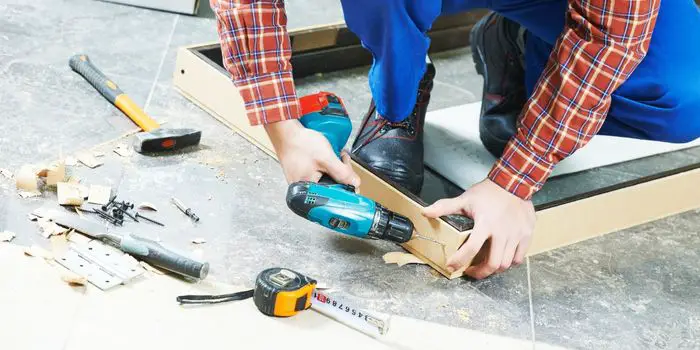 ---
Why Does Home Depot Not Allow Its Workers to Accept Tips?
The delivery personnel (or workers like woodcutters) that Home Depot or Lowe's sends are technically their employees.
They are not permitted to receive gratuities, and there is no formal explanation for why stores such as Home Depot or Lowe's do not allow such tips.
But as far as I can judge from my findings, these could be due to the following reasons…
1- Employees are Salaried Well
Every employee at Home Depot, Lowe's, Best Buy, or other similar businesses works hard to keep the store operational and successful.
And for their hard work, the store already offers them a good salary and benefits package.
So, it's probably not necessary to give them extra money in the form of tips as they are already well compensated for their efforts.
Although front employees are frequently given tips, it's not right for the others who aren't in front of customers daily.
2- It's Difficult to Manage Tips for the Company
All tips, monetary or otherwise, are taxable under federal law and need to be reported by the employee.
This can become a problem for large businesses with many employees in different US states.
Service providers from Home Depot, such as the loader, drivers, or installers, might occasionally offer their tips to the manager, who may give them to the company or divide the sum between them.
But this is generally the case when the tip amount is small.
3- All Customers are not Equal – A Fair No-Tipping Policy for All
It's not always affordable for all customers to offer tips to a company employee.
Some customers feel more comfortable not tipping, and a No-Tipping policy allows for this.
If Home Depot loaders, lot associates, curbside workers, or any other employee is caught accepting tips, they may be subject to termination.
With that said, please don't force anyone from Home Depot to accept a tip if they're not comfortable with it.
---
What Can You Do Instead if Home Depot Installers Don't Accept Tips?
Appliance deliveries, carpet or door installers, or installations for fridges, dishwashers, washing machines, cooktops, etc., all of these are performed by a third party.
Since they work for Home Depot and are professional, they have to abide by the Home Depot policies and might refuse tips if it's not allowed in the particular region.
It's therefore good to ask before you offer them any tip.
I understand that sometimes it's hard to control yourself after receiving such excellent service that all you want to do is show your appreciation through a tip.
But if you absolutely must do something, and the worker refuses to accept the tip, I suggest the following options…
1- Write a positive review
A positive review always means a lot, whether for a product or service. It helps the company and the person you're writing the review about.
It doesn't take much time, and it's always appreciated.
2- Give them a gift card to show some appreciation
Gift cards are also a thoughtful way to show your appreciation if someone has done a great job, and the best part is that they can use them however they want.
You can get a gift card from Home Depot or any other store, and it's a win-win for you and the person you're gifting it to.
3- Make a donation to their favorite charity in their name
If the Home Depot worker you're trying to tip works with a charity, you could donate on their behalf.
It's a great way to show appreciation and help a good cause.
4- Bring some home-baked cookies or treats
Food is always a good way to show your appreciation. You can bake some cookies or treats and bring them to the Home Depot store for the workers.
I'm sure they'll appreciate it, and it will make their day.
5- Offer to help them with something
Lastly, if you have some extra time, you could offer to help the Home Depot worker with something they're working on.
It could be anything from carrying something heavy to giving them a ride home.
Final Thoughts
The bottom line is that you are not required to tip the Home Depot staff, but if you had a great experience and want to show your appreciation, there are other ways to do it besides monetary tips.
It's better to ask the workers before you offer them any type of tip to avoid any awkwardness. Even if the policy prohibits it, certain third-party services like installers might still accept it because they appreciate the gesture.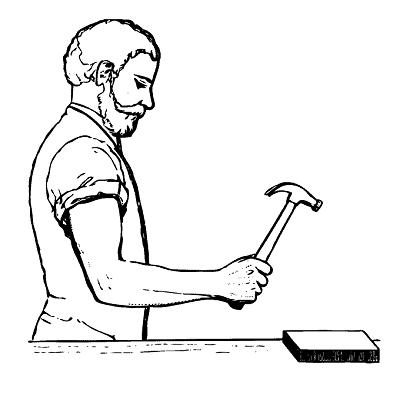 Hi, I am Mark Garner a professional carpenter, woodworker, and DIY painter. I live in the small city of Peoria, Arizona as a semi-retired woodworker. I have started this blog with a simple motive to help you with my wood experience in this sector. If you like to know more about what I love doing and how it all got started, you can check more about me here.