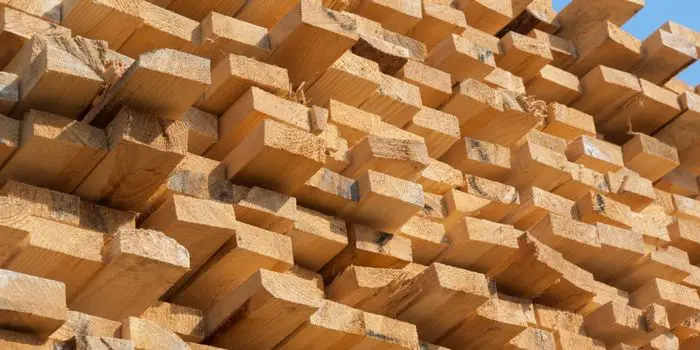 Tractor Supply is a store most often frequented by rural folks, such as farmers and ranchers, who come for everything they need for their small business needs focusing on agricultural and ranch applications.
So, they sell a variety of fencing supplies, including wood fence posts and T-posts.
Tractor Supply also sells wood composite deck boards made of bamboo, and metal poles, among other things, which can be bought online and in stores nearby.
However, plywood or 2x4s are not sold at Tractor Supply. If you want to buy these items specifically, you will need to check other stores.
Types of Fence Posts Tractor Supply Sell
Tractor Supply sells a variety of lumber made from treated wood, which is more resistant to weathering and insects than other types of lumber.
This generally includes:
Treated wood posts for fencing
Wood snow fence
Deck railings and boards for the deck and fence
Tractor Supply also sells bamboo-based composite building supplies, which are more environmentally friendly than wood.
Bamboo-based composites, boards, and building products are more resistant to UV fading, mold, insects, and weathering than wood-based materials.
Sizes and Varieties Available
Tractor Supply does have treated wood fence posts in a variety of sizes. The most common ones include
4/5 x 8 ft
5/6 x 8 ft
3.5 in. / 4 in. x 6.5 ft.
Besides wooden fence posts, Tractor Supply has T-posts and metal posts for various applications and purposes.
T-posts are made of steel and may be driven into the ground without digging holes or using concrete to keep the posts up.
Furthermore, they may be used with heavy-gauge metal wire or mesh for stock fencing.
Like all other types of fence posts, T-posts must be set in conjunction with wooden supports at the corners and every few feet along the fence for support.
On the other hand, electric fencing, mesh fencing, and gates may all be used with metal posts to meet your individual demands.
Furthermore, they are covered in a protective powder coating for enhanced durability.
Some types of T-posts and metal posts you can buy at Tractor Supply include:
Light Duty Fence Post 5 ft.
Studded T-Post, 5 ft., 6 ft., 7 ft., and 8 ft.
Euro Fence Post, 74 in. 4 ft.
Three-Rail Aluminum Gate Post 2 in. x 6 ft.
Steel Electric Fence Post, 48 in. x 3/8 in. Round
With the availability of all these products and many more, you can easily shop for what you need at Tractor Supply.
Be sure to check out their website for more information on what precisely supplies they have available at the location near you.
Why Does Tractor Supply Not Sell Plywood?
The most common type of lumber utilized in house construction is 2x4s. Tractor Supply, on the other hand, does not sell 2x4s.
The timber available at Tractor Supply is primarily used for outdoor purposes such as fences and decking – typically geared towards their primary customers.
Although they do not sell 2x4s or plywood boards, Tractor Supply carries tools for woodworking (such as saws, drills, etc.), power equipment, and other purposes.
The company also offers a variety of other items and supplies for its rural customers, making it a one-stop shop for many people living in rural areas.
You can also find a range of automotive products here that are useful for people who live in rural areas.
If you need to buy 2x4s or plywood boards, you can get them at lumber yards or hardware stores.
Besides specialist lumber and construction supplies stores, many other big-box home improvement stores like Lowes, Walmart, Home Depot (and even Amazon) carry different lumber types.
These include pressure-treated lumber, decking boards, plywood sheets, shiplap, fencing posts, dimensional lumber, studs, joists, lattice, and more.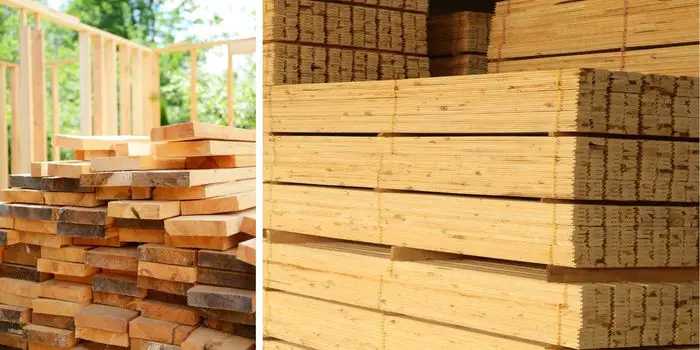 ---
Does Tractor Supply Store Sell Tractors for My Farms?
Although a major rural lifestyle supplier, Tractor Supply Co. does not sell any large-sized farm or agricultural tractors.
It, however, does sell smaller ones like lawnmowers and trail mowers, as well as attachments, components, and other accessories for them.
This is due to the fact that large tractor dealerships should be managed directly by the manufacturers (like John Deere and Kubota) since they must also offer specialized services, repairs, training, and advice to their clients.
Moreover, tractor models vary greatly in size. And Tractor Supply stores usually only have a limited amount of space for storing merchandise, so they may not be able to accommodate all types of tractors.
You may wonder why Tractor Supply is named so if they don't sell tractors. It's in their history.
The company started as a tractor parts supplier in 1938 – in North Dakota as a mail-order tractor parts company.
It has since then expanded its inventory to include other items that people who live in rural areas or lead a rural lifestyle might need, such as clothes, pet supplies, and tools.
The company now operates more than 1,700 stores across the United States.
While you can't buy big tractors at Tractor Supply, you can find everything else you need for your rural lifestyle here.
At some Tractor Supply stores, you can even rent trailers for half a day or the entire day. However, this is on a first-come-first-served basis.
When you rent, you will need to show your driving license and insurance, as well as pay for the rental upfront.
How Can I Pay My Tractor Supply Bills – Online or At the Store?
Whether you are buying lumber or other farm equipment, tools, or hardware, it's essential to know how you can make your payment.
You have different options for paying your Tractor Supply bills online, via the app, or at the store. You can pay by Apple Pay, debit card, bank account, or credit card.
Tractor Supply also collaborates with Citibank Retail Services, which offers Tractor Supply Personal and Business Credit Cards.
If you need to make a payment on your Tractor Supply Credit Card bill, you can pay online, by phone, or by mail.
Final Thoughts
Tractor Supply is a go-to store for many rural homeowners and farmers as it offers a wide range of products, from lumber to automotive supplies.
While you can find different types and sizes of wooden posts and fencing supplies, the company does not sell 2×4 boards, plywood, and large farm tractors.
If you need to get these supplies, it's better to head over to a lumber yard, a hardware store, or other specialized stores.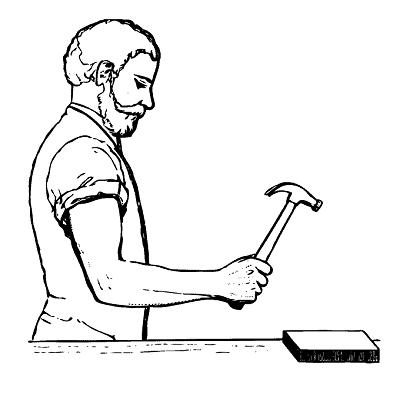 Hi, I am Mark Garner a professional carpenter, woodworker, and DIY painter. I live in the small city of Peoria, Arizona as a semi-retired woodworker. I have started this blog with a simple motive to help you with my wood experience in this sector. If you like to know more about what I love doing and how it all got started, you can check more about me here.