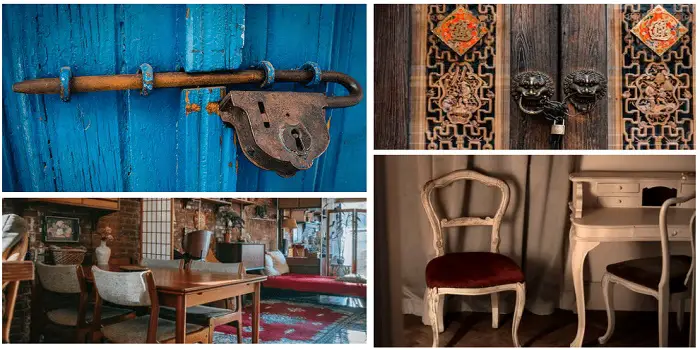 Stripping the old paint or varnish from metal or wood furniture is not always easy.
The process is even more difficult with items like chairs that come with uneven surfaces like decorative spindles.
Fortunately, there are advanced methods like "dip stripping" that make the job easier and quicker.
If you haven't heard of it before, no worries!
Here in this detailed guide, I will cover all the details regarding the process, how it works, and what materials can actually be stripped using this method.
So, without any delay, let's dive in…
What is Dip Stripping?
Simply put "Dip and strip" is a paint stripping method that makes it easy to remove all types of finishes from wood or metal items whether small or large.
The process is often utilized by furniture refinishing stores in which they make use of a dip and strip tank that is filled with a stripper solution to do all the hard work.
Items made of metal or wood are then dipped in the solvent to remove paint, varnish, rust, or other finishes to prepare the surface for priming, repainting, and refinishing.
If you are wondering, what pieces can you actually dip strip, let me tell you there are a variety of different things.
Some of these include:
Metal gates
Automotive parts
Cast iron radiators
Wrought iron furniture
Wooden doors & Windows
With that said, there are certain items that cannot be dip-stripped down.
Or rather we should say they are not safe to strip that way.
These include veneered furniture, items made of particleboard, pressed cardboard, MDF, or plywood.
If you try dip stripping the fake wood (or the pressed items made of sawdust, cardboard, thin veneer, or chipboard) they may fall apart during the process and all you will get is a damaged broken-down piece that cannot be fixed.
Therefore, the items you want to dip strip safely should be either made of metal or of solid wood.
---
How to Dip Strip the Furniture?
The dip and strip paint removal process is practically more useful if you have many pieces to strip in lesser time.
But before you try to dip strip your wood furniture, metal doors, or aluminum windows, keep in mind that the stripper used can be highly toxic as well as corrosive.
So, unless you know well what you are doing, it's not the recommended option for DIYers and homeowners who want to strip a few pieces in their basement or garage.
Once you have planned for your project, find an open place for the job and get ready by putting on safety glasses and rubber gloves.
Then follow these steps…
Step 1 – Prepare the dip tank
Dip tanks for paint removal are usually metal-made and are rectangular in shape with sides about 1 foot high.
Place the tank on a large flat surface and pour gel or liquid stripper into it.
Fill the stripper about 1-2 inches above the bottom of the tank so that you can lay down the furniture piece or door into it.
Step 2 – Place the furniture into it
Place your door or furniture flat in the tank. Make sure you dip one piece at a time.
Rotate the object in the tank so that all the sides get coated with a stripper.
Then with an old paintbrush spread the stripper liquid on areas that may have not been covered well.
Step 3 – Allow the stripper to work
Let the paint stripper sit and work for some time.
You will know when the paint starts bubbling up, usually in 1-2 hours.
Step 4 – Scrape the paint off with a scraper
Once the paint gets softened, use a paint scraper tool to scrape off the paint from the surface as much as you can.
As you do this, let the peeled paint chips fall into the tank.
This will help to remove much of the paint, but the curved surfaces including corners, edges, and joints will still have some paint left that you will need to remove.
Step 5 – Dip the piece again and strip it with steel wool
To remove the paint that is still left, dip your furniture piece once again in the tank.
Spread the stripper to all the surfaces with a paintbrush and rub the surface with coarse steel wool.
Remember that if the item you are trying to strip has several coats of paint or finishes, you may need to perform this step 2-3 times.
Step 6 – Remove from the tank and rinse the stripper
After you have removed all (or most) of the paint from the surface successfully, remove the wood/metal item from the tank.
Securely place it on a plastic drop cloth and rinse the stripper completely.
You can either use a rinsing product from the same brand as the stripper or can use your garden hose to jet spray.
Step 7 – Allow the furniture to dry and dispose of the stripper
After you have given a good rinse to your object, let it dry naturally for a couple of hours.
If you notice any residue, paint, or finish still remaining on the surface, use a pad of steel wool dampened in lacquer thinner to remove the leftover residue.
Finally, do not forget to throw away the used stripper (from the tank) and a drop cloth when you are done with your project.
Dispose of them securely in a bin where it is out of reach from animals and kids.
---
Pros and Cons of Professional Dip Stripping Service
After you have grasped all the information about dip stripping, you now know how the process exactly works.
Since the task can turn out to be messy if you are not careful, in my opinion, you should always leave the dip stripping paint removal method to professionals and not try it yourself.
Here are the good and bad, of hiring a furniture dipping service near you versus removing all the paint yourself by hand.
PROS
Saves a good amount of time
Can work great for complex pieces
No mess around your garage, or basement
Prepares your antique furniture for refinishing
You do not require any experience or skills to strip the paint
Safe and risk-free as the project is handled by the professionals
CONS
Expensive
Can be time-consuming
Isn't suitable for all types of wood
Furthermore, you may face challenges when you are trying to strip rusty metal pieces or wood items with joints that are filled with a kind of filler.
Dipping and stripping can cause the filler to come right off these items.
Also, when you are dipping the doors, these are usually not a single piece. You will certainly have to face the same problem when dealing with such items.
Final Thoughts
While dipping and stripping the wood and metal pieces is time-saving, it can turn out to be messy and time-consuming if you are not skilled at it.
If you have several items to be stripped it's best to find a service in your area and leave it to professionals rather than trying to do it on your own.
This will not only save you a good time but also your antique piece of wooden door or metal furniture.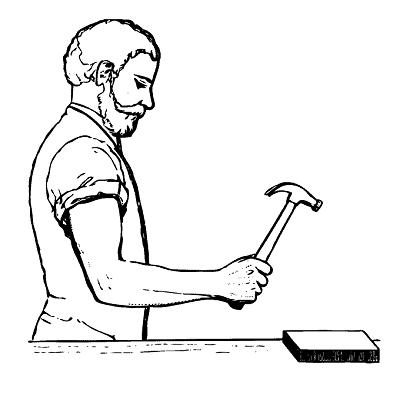 Hi, I am Mark Garner a professional carpenter, woodworker, and DIY painter. I live in the small city of Peoria, Arizona as a semi-retired woodworker. I have started this blog with a simple motive to help you with my wood experience in this sector. If you like to know more about what I love doing and how it all got started, you can check more about me here.