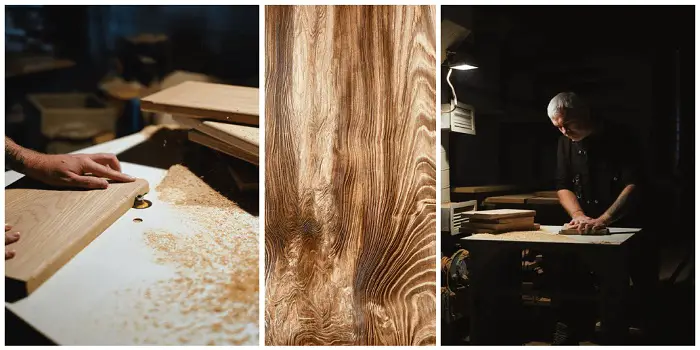 Balsa Wood is derived from the fast-growing Balsa tree which is a member of the genus Ochroma pyramidale and is native to the Americas.
Due to its various uses for a number of different projects, it's one of the most demanding wood species in America.
Basswood (Tilia) is a genus of about 30 species of trees or bushes native to Eastern North America.
The tree is commonly known as Linden for European species and Basswood for North American species.
Due to the properties such as softness, lightness, and excellent workability, American Basswood is ideally used for carving purposes.
Then there is Alder, which is the common name of the genus Alnus in the birch family Betulaceae.
Native to the northern hemisphere, presently there are more than 35 species in the family with almost similar properties.
Alder wood is smooth and comes with straight grains, so it is generally used for making furniture, cabinetry, and wood-turned products.
While all these varieties of hardwood are widely available, there are differences between them. These viable differences in properties can make one wood type better than the other.
Knowing them, in my opinion, will help you identify and pick the right wood that is superior for your specific project.
Differences between Balsa, Basswood, and Alder
| Properties | Balsa | Basswood | Alder |
| --- | --- | --- | --- |
| Scientific Name: | Ochroma pyramidale | Tilia | Alnus |
| Appearance: | White or off-white to pale reddish-brown color | White to light brown color | Light yellow to reddish color |
| Janka Hardness: | 67 lbF (300 N) | 410 lbf (1,820 N) | 590 lbf (2,620 N)  |
| Used for: | Musical instruments, rafts, surfboards, model airplanes, buoys, wood strop, cases for goods packing or transportation, etc. | Carving, electric guitar bodies, veneer, etc. | Furniture, cabinetry, pallets, musical instruments, millwork, plywood, veneer, etc. |
| Size of tree/lifespan: | 18-30 meters/30-40 years | 18-37 meters/150 years | 15-28 meters/60 years |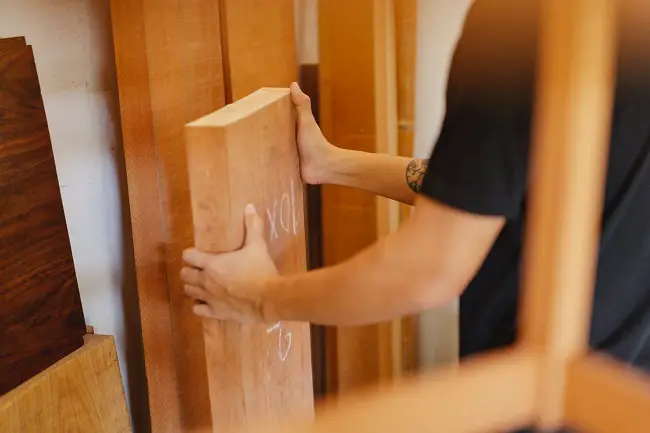 What is Balsa Wood Used For?
Balsa wood comes with amazing strength, softness, and bending properties. This is the reason it is chiefly used for model aircraft, module building, bridge tests, etc.
Being a great Insulator, it is also found useful in insulating damp walls and ceilings, especially for keeping the house warmer in the winter months.
Also, because of its lightweight nature, Balsa is widely used for making boats – it's been a preferred wood material for boat makers since World War 2.
Lastly, Balsa wood is a stable material which is why it is also used widely for making different kinds of furniture items.
Although not very durable, you can make your Balsa wood furniture last for a long with regular care and maintenance.
The Pros
Very light and soft
Inexpensive and sustainable
Straight grains with medium to coarse texture
Widely available in all the markets due to a good growth rate
The Cons
Not very durable and strong
Prone to insect attack
Highly flammable and can burn fast
Can warp or change shape if exposed to moisture
---
What is Basswood Used For?
Being light and soft, basswood is an excellent hardwood material for carving.
As a professional carver, carpenter, or woodworker – not only does it makes your carving easier, but it also makes it very fast so that you can produce a number of different products within a fixed deadline.
Besides carving, you can use basswood for making different musical instruments, veneers, plywood, window shutters, wooden blinds, and even wood pulp.
The only downside is it's a wood that is rated as being "non-durable" because of fast heartwood decaying due to bad weather conditions.
This makes basswood not a very good option for outdoor furniture or other exterior applications.
The Pros
Takes the paint & stain well
Light, and soft with fine beautiful grains
Easy to work with both hands as well as machines
Inexpensive and easily available even in small stores
The Cons
Not good for external applications
Cannot hold nails, and heavyweight well
Unlike Balsa, it's not widely available due to a slower growth rate.
---
What is Alder Wood Used For?
Much like basswood, alder wood is one of the softest hardwoods that is widely preferred for woodworking and for making kitchen cabinets, doors, along with many other types of furniture items indoors.
You can also use it for millwork, decorative woodwork, carvings, and edge-glued panels.
Moreover, it's also good to make a variety of different timber veneers, plywood, and pulp.
The wood is sandable, and its natural warm honey color can provide a great polished look to your wood without actually using polyurethane or clear varnishes.
If you want to get the most attractive look that resembles an expensive fine-grained species of wood, alder wood can be an option for you.
The Pros
Lightweight and sustainable
Attractive appearance due to dark natural color
Inexpensive and widely available in different grades
The Cons
Not very durable
Can absorb moisture very fast
Not good for exterior applications
Can be allergic to a few people with eye or skin sensitivity
Difficult to identify due to the wide range of available species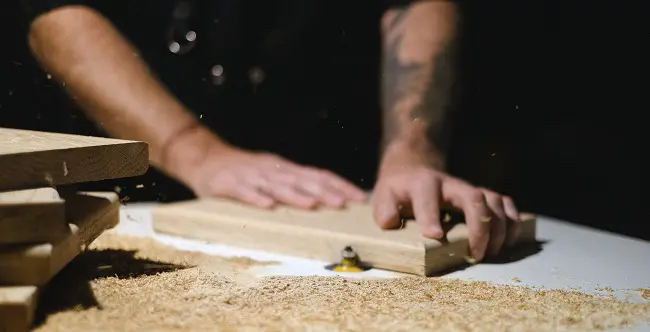 ---
Balsa vs. Basswood vs. Alder Wood – Other Properties
Balsa, Alder, and Basswood all come with great workability properties – thanks to their lightweight and soft nature.  
While you can work on them with either hand or power tools, these hardwood varieties are not good for drilling, screwing, or fixing nails.
You can, however, use joints and glue if you want to hold the two blocks of wood together.
Are they waterproof?
Alder, Basswood, and Balsa – none of them are waterproof.
Among all the three, Balsa wood is water-resistant, and that's the reason it is used to make boats and surfboards.
However, to make the wood last longer, it should be completely sealed and protected by paint and varnish.
In simple terms, there is no type of wood or anything made of wood – on this earth – which can be said to be 100% waterproof.
With that said, there are some hardwoods known that come with high density and close grain structure. These can perform well in moisture.
Are they resistant to rot and pests?
Basswood, balsa, and alder, unfortunately, do not come with pest and rot resistance properties – which makes them not very durable.
Unlike treated wood, if used outdoors, these hardwoods are also susceptible to insect attacks. 
However, with a good sealer, care, and regular maintenance, you can use it for interior furniture without any problem.
Make sure if you use them for furniture, do not keep them in places exposed to moisture, like the bathroom or kitchen.
What about the pricing & buying options?
Most of these types of wood are available in more than one grade – like Grade A, Grade B, and so on.
While A-Grade lumber will have lower defects and knots, there can be increased imperfections and flaws seen when you move to lower-quality wood.
And obviously, the price of wood will depend on the grade and defects you are picking – Grade A being at a higher range of the spectrum.
Also, keep in mind if you are in the market to buy a high-quality Balsa (with very low density), you will have to pay a higher price due to its scarcity.  
When buying lumber, it's good to purchase with your local dealer that is known, trustworthy, and in business for a long.
If you are in need of smaller pieces of wood for craft or carving projects, you can even check in at your nearby craft store.
Online stores like Homedepot deals in most wood varieties. So, most likely, you will find the timber here, provided it's not out of stock.
Final Thoughts
After knowing the properties along with all the advantages and disadvantages in detail, it's very difficult to say which one is better Balsa, Basswood, and Alder wood.
However, based on my experiences and how easily the wood is available, I can say Balsa wood can work pretty well for numerous projects. But with that, I don't mean you go and pick the Balsa without comparing others.
Depending on the specific requirements of your project, I recommend you check the softness, strength, and durability before you pick the right one.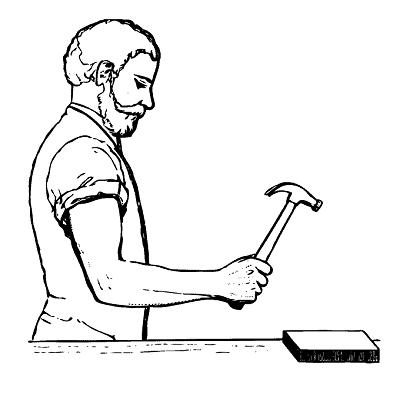 Hi, I am Mark Garner a professional carpenter, woodworker, and DIY painter. I live in the small city of Peoria, Arizona as a semi-retired woodworker. I have started this blog with a simple motive to help you with my wood experience in this sector. If you like to know more about what I love doing and how it all got started, you can check more about me here.