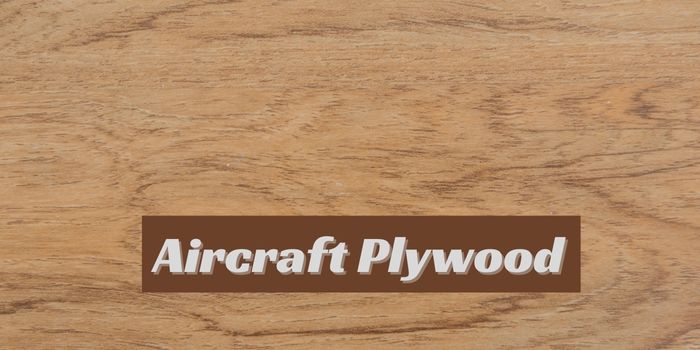 Choosing wood materials may not seem difficult, but it becomes more complicated when the project is one of a kind, like an "airplane."
In these cases, where safety is of utmost concern, you'll want to make sure to choose "aircraft plywood" instead of standard plywood.
Aircraft plywood (also referred to as airplane plywood and aircraft grade plywood) is stronger and lighter than its counterpart while still being reliable and stable—exactly what you need for aircraft construction.
Aircraft Plywood Uses
The boards of aircraft-grade plywood are available in various sizes and thicknesses, such as 1.0mm, 1.2mm, 1.5mm, 1.8mm, 2.0mm, 2.5mm, 3mm, 4mm, and 5mm.
And it's primarily used to build various parts of model airplanes and aircraft, including floorboards, instrument panels, wing panels, edges, ribs, etc.
But if you think that's all it can be used for, you're wrong.
Some other objects that use this type of plywood include:
Racing cars
Dune buggies
Snowmobiles
Roller coasters
Musical instruments
Toys and wooden crafts
Model boats and boat parts
Aircraft-grade plywood has been used since World War II when it was first produced.
It was originally developed for the British military to build planes and vessels that could be readily transported from one location to another.
The reason this plywood is chosen is due to its lightweight property and ability to withstand moisture and weather elements for longer compared to solid wood or regular plywood.
Properties of Aircraft Plywood
Besides being lightweight, strong, and durable, airplane plywood is excellent at repelling moisture and water when correctly used and sealed.
But mind it – it's not 100% waterproof.
In fact, you can't find any plywood that is completely waterproof; even a marine grade isn't.
The difference is that aircraft-grade plywood can resist water damage for a more extended period than others. It also has a very smooth surface, unlike regular plywood, which has a rough and bumpy exterior.
The main reason for this is that the layers in aircraft-grade plywood are of higher quality, and they're glued together with a waterproof and fireproof adhesive like phenol-phenolic glue and resorcinol.
While this type of glue cannot prevent the veneers from rotting, it ensures that the glued surface of the airplane-grade plywood is flat and can be easily painted or varnished – it's necessary to seal it with paint, polyurethane, or epoxy when it's used for outdoor purposes.
| | |
| --- | --- |
| Grade: | A/A (I / I), A/B(I / II) |
| Adhesives: | WBP (Phenol-formaldehyde) |
| Formaldehyde emission: | E1 |
| Moisture Content: | 8%~12% |
| Density: | 580-650 KG/CBM |
What is Aircraft Plywood Made of?
It's usually made up of many thin layers of birch or mahogany glued together with phenol-phenolic glue at high temperatures and pressure.
Hard maple, walnut, beech, basswood, and douglas fir are some of the other acceptable wood species used in the manufacturing of high-quality airplane plywood.
The type of wood used typically influences the quality and physical properties of the plywood.
The cost of aircraft plywood also depends on the wood used, its thickness, and its grade, which is generally on the higher side of the spectrum than regular and marine-grade plywood.
The manufacturing process
Aircraft plywood is a type of wood that has been designed to meet certain specifications defined by the intended use of the aircraft. For example, one mill specification might be MIL-P-6070B.
This particular specification would make aircraft plywood different from regular plywood in order to improve performance under conditions that are experienced by aircraft – those turbulent winds and shear forces along with extreme changes in temperatures and moisture while flying.
How important are the specifications?
With the required specifications, the plywood is tested under rigorous conditions and should pass specific moisture content, tensile strength, and tests involving bending, torsion, immersion, and boiling.
All these tests are necessary to make sure that the airplane plywood is indeed durable enough to withstand any type of weather or condition it might encounter while in service.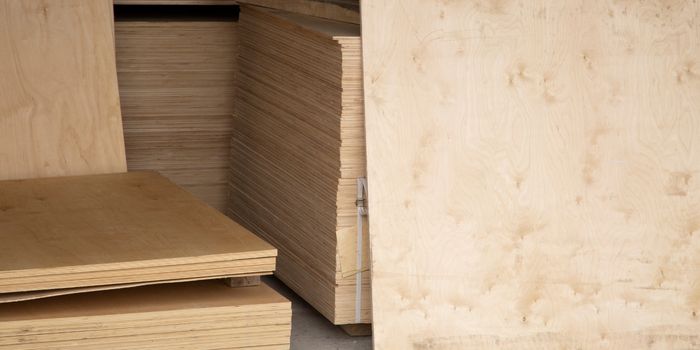 Tips for Working with Aircraft-Grade Plywood
If you are in the aircraft building industry or working on aircraft plywood for the first time, it's important to know how to work with it.
Here are some tips that will help you get started:
When cutting the plywood, use a sharp saw blade to avoid chipping the edges.
A jigsaw with a plywood blade is ideal. If you're using a power saw, make sure the blade is not only sharp but also has fine teeth.
This will help to create cleaner cuts and avoid any damage to the surface of the plywood.
To drill holes in aircraft plywood, use a sharp drill bit and make sure to keep your drill bit perpendicular to the plywood surface.
If the drill bit is not perpendicular, it will cause the hole to be larger at one end than the other.
You should also use a lower speed when drilling through to avoid overheating and damaging the surface.
When sanding aircraft plywood, use fine-grit sandpaper to avoid damaging the surface. Start with a lower grit and slowly move up to a higher grit to get a smooth, even finish.
Aside from all the tips above, you need to remember that there are several online and local stores selling aircraft-graded plywood where you can find a wide variety at different prices.
To get the best deal, it's important to check the MIL-P-6070 standards and make sure that the plywood you're buying meets those specifications.
Do not go with marine plywood, as it can't replace airplane plywood due to the lack of the Mil-Spec 6070 standard.
When buying airplane plywood, you should also consider the thickness of the aircraft plywood, as well as the wood species used to make it.
Finally, don't forget to check the warranty before making a purchase. This will help avoid any problems in case the plywood is not up to the standards you expected.
Final Thoughts
Aircraft plywood is a type of wood that has been an excellent choice for a variety of projects because of its lightweight yet strong and durable nature.
When shopping for aircraft-graded plywood, it's important to keep in mind the intended use of the plywood and the specific specifications required for your project. With a little research, you can find the perfect piece for your needs and get started on your project today.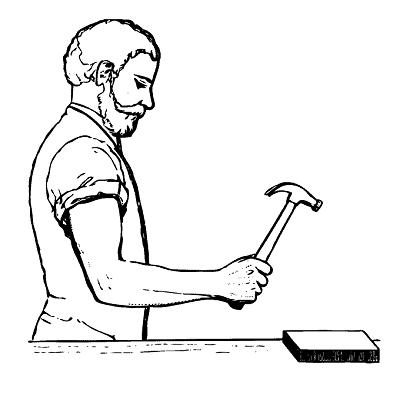 Hi, I am Mark Garner a professional carpenter, woodworker, and DIY painter. I live in the small city of Peoria, Arizona as a semi-retired woodworker. I have started this blog with a simple motive to help you with my wood experience in this sector. If you like to know more about what I love doing and how it all got started, you can check more about me here.