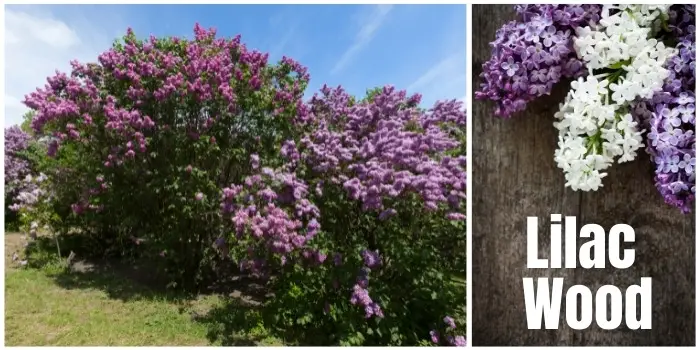 Lilac is a kind of "hardwood" that is most suitable for carving, small turned projects, and musical instruments.
The Japanese tree lilac (Syringa reticulata) is basically a species of flowering plant, which is grown as an ornamental in Europe, North America, Asia, and a few other temperate areas worldwide.
It's not a full-grown big tree but rather a shrub or a bush. If left for long enough, it can only grow to a somewhat small tree.
The small size also means that the Lilac wood is never harvested for commercial purposes and is not popular woodworking lumber.
Small pieces are usually available through small-scale channels for hobbyists and crafters.
Carvers usually love this wood for its beauty as well as the distinct floral scent (of lilac flowers) that can be experienced when it's worked on.
Lilac Wood
Scientific Name:
Syringa spp. (Syringa vulgaris)
Tree Size:
6-25 ft (2-8 m) tall
4-8 in (10-20 cm) trunk diameter
Janka Hardness:
2,350 lbf (10,440 N)
Type:
Hardwood
Odor:
The nice smell when grinding and cutting
Specific Gravity (Basic, 12% MC):
.74, .95
Common Uses:
For carving and turning small items on the lathe
Is Lilac Wood Toxic?
The wood derived from Lilac is nontoxic as it does not contain any chemicals that are harmful to animals or humans.
This also means that the wood is completely safe to use for small projects (indoors and outdoors) as it's neither poisonous nor irritating to the skin.
With that said, sawdust produced from any wood (including Lilacs) can be harmful if inhaled during woodworking.
It's therefore important to take proper precautions in terms of personal safety and for those nearby.
What is Lilac Wood Good For?
Lilac wood offers decent workability however it tends to distort and develop end-checks during the drying process.
Commonly it is found to be useful for engraving, carving, and small turning projects such as for making pens, bowls, knife handles, small-sized musical instruments, etc.
Most pieces of Lilac wood are too small to be used for cabinetry or other furniture items. 
For gardeners, Lilac grows quickly and will show up new branches quickly with older branches getting thicker over time.
If you have Lilac bushes already grown in your yard, you can trim them up regularly and store the wood in a dry place to burn and use in a fireplace every year.
Burning lilac wood is completely safe and hence many people also prefer using it as a barbecuing fuel and kindling. If you plan to burn lilac wood indoors or outdoors, just make sure that you have allowed the wood to dry for several months before you burn it for enjoying the higher heat indoors.
What Does Lilac Wood Look Like?
Flowers of Lilacs come in many colors like blue, violet, lilac, pink, red, purple, and white.
Each of them symbolizes different meanings in different cultures.
Violet lilacs are a sign of spirituality
Magenta lilacs are a sign of love and passion
Blue lilacs are a sign of happiness and tranquility
White lilacs are a sign of purity and innocence
The color and appearance of Lilac wood differ depending on the species.
But mainly you can tell the Lilac wood by its pale, cream-colored sapwood; and reddish, brown, purple, or lavender color streaks throughout the heartwood.
The wood of lilac also possesses a natural luster along with a very fine texture and somewhat interlocked grains.
Moreover, Lilac wood is diffuse-porous and one of the densest (extremely hard) in Europe.
Due to the dense property of the wood, it also gets curved and splits into narrow sticks when dried.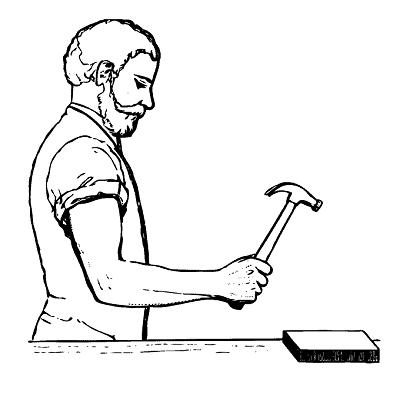 Hi, I am Mark Garner a professional carpenter, woodworker, and DIY painter. I live in the small city of Peoria, Arizona as a semi-retired woodworker. I have started this blog with a simple motive to help you with my wood experience in this sector. If you like to know more about what I love doing and how it all got started, you can check more about me here.