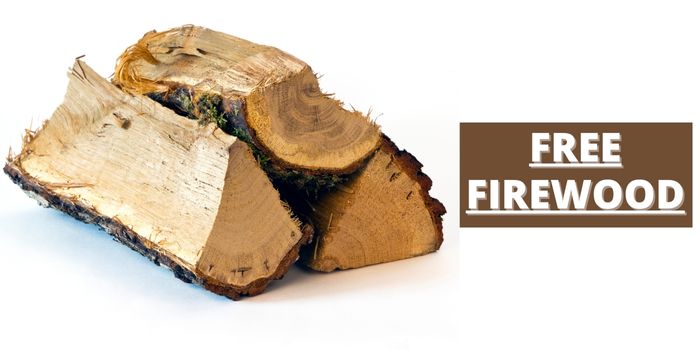 A well-built fireplace with a roaring fire is all that we want to enjoy on a chilling winter evening.
Especially when the family, friends, or guests are over, and you want to have a good time together in the festive season without worrying about that harsh cold weather.
You are already lucky enough to have a fireplace in your home. But you know that there are certain costs associated with maintaining it. One of those costs is buying firewood in bulk before the season starts.
If you live in a big city in the U.S. or the U.K., the chances of finding firewood nearby are slim. The only other option I think of would be to buy it from a store, which can be pretty expensive.
But what if I tell you that there are ways to get firewood for cheap or even for free? It sounds too good to be true, but it is not.
In this article, I will show you some of the best ways to get your hands on cheap or even free firewood.
Using one or the other of these strategies, I always try to get my firewood for free if I can – because it saves me a lot on my bills every year.
7 Easy Ways to Getting Cheap Firewood Near You
If you're new to buying firewood, it's essential to know that not all types of wood are suitable for burning.
Some will produce more smoke than heat, while others will simply not burn well. 
So, ensure that when you look for cheaper or freely accessible wood options, you get the hardwoods, such as oak, hickory, or ash.
Once you know that, here are a few tips to get cheaper firewood near you.
1. Look Around Locally
There are many websites, marketplaces, and groups on social media that focus on selling and giving away things for free in your area.
A simple Google search like "firewood near me" or "free firewood near me" should do the trick.
If you are lucky enough, you may end up landing at websites and yard sale groups that focus specifically on lumber and firewood.
Online sites like Craigslist and The Freecycle Network are also excellent options to keep an eye on, where people always give away things for free.
You can also look for Facebook groups in your area dedicated to selling or giving away things for free.
2. Check with Your Local Hardware Store
Another great way to find cheap or even free firewood is by asking your local hardware stores such as Menard's, Home Depot, Lowe's, or Walmart.
They usually have a lot of lumber left over from their projects and are happy to give them away rather than throw them out.
They might also have some good deals on wood. So, if not for free, you can buy them at a lower price.
3. Construction Sites and Builders Near You
Another good spot where you can try hunting down free firewood is construction sites. 
Many construction companies have to get rid of old lumber, so they either sell it at a heavy discount or give it away for free.
There are also spots where they are cutting trees to build new offices or apartments. You can always ask the tree service companies if they have any spare wood you could take off their hands.
You can also try asking the builders, house-building services, or landfills in your area if they have any wood to get rid of.
They will be happy to get rid of the wood, and you may end up with some good-quality firewood for free.
Please do not pick them up right away without permission. But ask them politely and get their permission first, or else it is considered stealing, and you may be heavily charged.
4. Campsites or National Parks
If you live near any campsites or national parks, then you're in luck, as they always need to get rid of deadwood.
They use this wood to clear the camping sites, so you can quickly get your hands on some good-quality firewood.
All you need to do is ask the campsite manager if they have any deadwood they want to get rid of and if you can take it off their hands.
5. Friends, Family, or Neighbors with a Fireplace
If you know anyone with a fireplace in their home, then they are likely to have some excess cord of wood in their storage that they don't need this season.
You can always ask them if they would be willing to give you some of their spare wood. In most cases, people you know are more than happy to help out by providing some at a lower price.
Some may even happily give you the wood for free if they think you need it.
But, to be frank, getting free firewood for burning from neighbors or friends is what I would not recommend. Instead, pay them their cost or a little more.
Please do not ask for it for free, as it might create awkward situations later.
6. Look for Woodworking Studios and Sawmills Near You
Woodworking studios and even sawmills in your area always have wood shavings, sawdust, and other wood scraps that need to get removed.
Since these businesses regularly produce tons of scrap lumber, they may be willing to sell you their wood for a meager price.
It's definitely worth asking if they have any for sale and how much they're ready to let them go for.
7. Clean up After a Storm at a Nearby Forest
One of the best ways to get firewood for free is to find it yourself after the stormy season.
Trees and plants that have fallen during a storm are often left to rot where they lie.
If you happen to live near areas such as forests or even an urban park with trees, you can offer to help clean up the fallen branches and leaves in exchange for some of the firewood.
It's a great way to get some free wood, and you'll be doing a good deed for your community.
Even if not a storm, you can still contact local tree trimmers in your area to offer your free services. If you have the skills to prune the trees, you will likely get some firewood from them.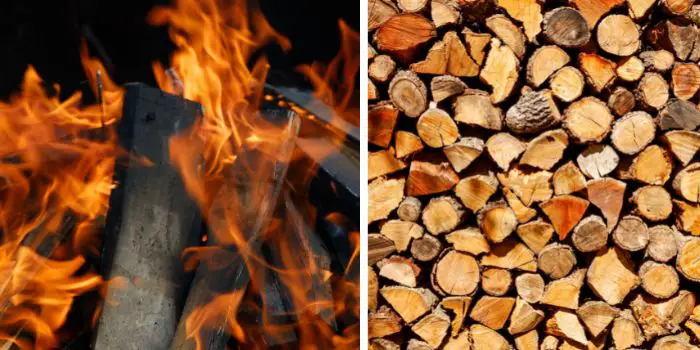 ---
Few Things Worth Knowing – Before Getting Cheap Wood for a Fireplace
Now you may think it's pretty easy to find some good quality and cheap wood for your fireplace.
But before you jump right into, go out, and look for some more affordable options to buy, there are a few things that you need to keep in mind.
This will help you immensely in the long run and save you a lot of money.
a) Not all cheaper woods are equal
Just because one wood is cheaper than the other, it doesn't mean that it's of lower quality.
In fact, there are a lot of cheaper woods, but they burn better and longer.
So, before you buy any wood of this kind, research the various kinds of wood, and then decide which one you want.
b) Check the wood before you buy it
This is something that many people usually don't do, but it's imperative. Once you have found a place where you can get the wood for cheap, check it before you take it home.
It's not worth getting the wood for cheap or free that is chemically treated or has lots of old screws and nails sticking out.
You will need to work hard on them to make them usable; in the end, it's just not worth it.
c) Be prepared to split and store the wood
Once you have found and bought the lumber for cheap, you might have to put in the extra work of chopping and splitting the wood, which can be quite a hassle.
But if you are okay with doing that, it's worth it, as you can get the wood for your fireplace at a fraction of the price.
When storing excess wood, cover your stack and keep it in a dry and safe place, so it doesn't rot or attract pests.
Final Thoughts
If you're looking for free or cheap firewood options, following the above techniques, tips, and ideas can hopefully help you find them.
While not all of them might work for you, it's worth giving them a shot as they can help set aside a lot of money in the long run that can be used for purchasing the wood later. 
Just make sure you do your research – about the woods – before you buy them. And always check its quality before taking it home.
Share the post "Where Can I Get Firewood for Cheap – With Few Free Options"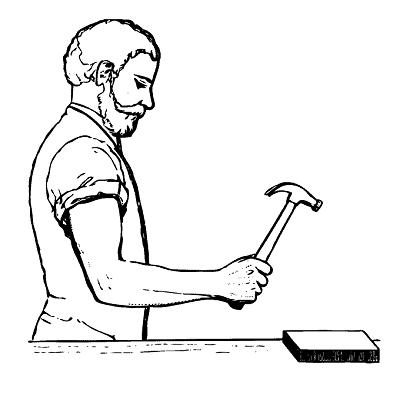 Hi, I am Mark Garner a professional carpenter, woodworker, and DIY painter. I live in the small city of Peoria, Arizona as a semi-retired woodworker. I have started this blog with a simple motive to help you with my wood experience in this sector. If you like to know more about what I love doing and how it all got started, you can check more about me here.