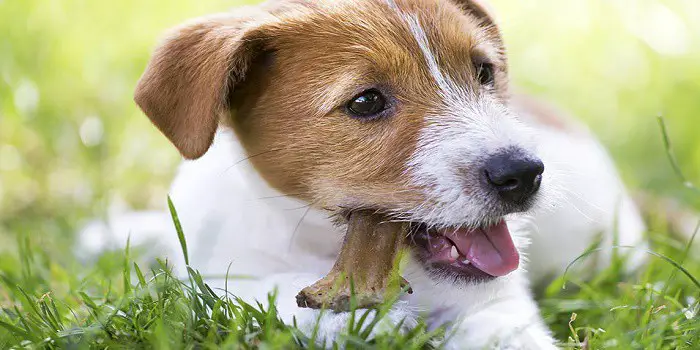 Dogs love to chew something all the time.
Especially the growing pups that gnaw on literally anything they come across to make their adult teeth breakthrough.
Often you will find them chewing on the bamboo growing in your garden and think – is bamboo dangerous for dogs?
Well, you don't need to worry about it, as bamboo won't hurt the dogs. Chewing on it isn't ideal behavior but rest assured – your pup won't get sick or hurt from doing so, either.
That said, bamboo is an extensive plant family, and there are several types. While a few of them may not be suitable for pets but others are completely safe.
Bamboo Chew Toys and Bones
Bamboo dog chews or bam chews are known to be relatively safe for your pet dogs. They are prepared with bamboo fibers which are natural and very much edible.
So they can safely satiate the urge of your pet to chew constantly.
Moreover, the chews will free your pet from boredom, anxiety, and chewing your furnishings.
If you buy bamboo bones for your dogs, these bones also last longer in comparison to the other chews.
The best thing about them is that they are available in a plethora of sizes and different shapes. Buying them appropriately will help your dog give a good holding grip.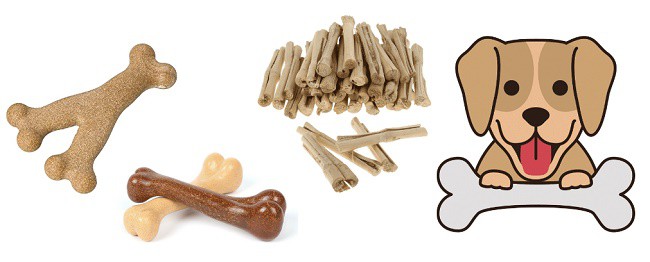 Can Dog's Teeth Eat Bamboo Shoots?
Bamboo shoots and chews never hurt your pup's teeth and gums.
They are neither very hard to lead to breakage of teeth nor are they so soft to make your dog lose interest in them.
The good thing is they are readily available in a plethora of naturally delicious flavors, which makes them an interesting option for your pets.
Some of them are available in sumptuous chicken and bacon flavors as well.
Dogs love these shoots, and they keep your dog busy for long hours while chewing.
Plus, they are made from sustainable bamboo fibers and are therefore bound to last for a larger period.
Planning a stray shoot for your dog with a bamboo chew is also a great idea.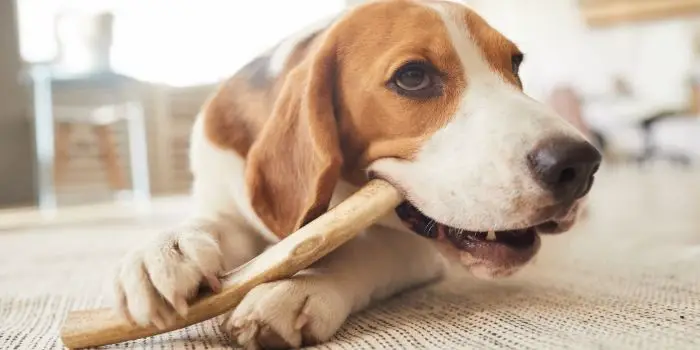 ---
Are All Types of Bamboo Safe for Dogs and Cats?
Over 100 species of bamboo are available, but not every bamboo is used to make dog chews, bones, and toys.
This also means that there are only some exceptional variants used to produce chews that are non-toxic to your furry friend.
And as long as they've been properly prepared by the manufacturer, they are not at all dangerous for pets to chew.
The thing you need to keep in mind is that raw bamboo shoots usually contain cyanogenic glycosides, which can be poisonous for dogs in large quantities.
So, please do not give them the shoots made of raw bamboo.
If you really want, consider boiling and fermenting the shoots before offering them to your pet.
Heavenly bamboo or sacred bamboo (Nandina Domestica) is also considered toxic to animals and can cause dog poisoning if consumed or swallowed.
If you are looking for a bamboo species that are safe for cats and is non-toxic, True Bambusoideae is the best one to consider.
Final Thoughts
Although the bamboo plant fiber won't harm your pup and is not dangerous, it's best to prevent your puppy from chewing on bamboo if you want to maintain the appearance of your garden.
Instead, long-lasting flavored bamboo chews and toys are more secure and healthier for young and old dogs who love chewing.
So, if you are looking for something reliable for your pet to chew, then going for sustainable bamboo chews is a great cost-effective option.
Get one for your furry friend, and I'm sure he will enjoy its flavor, taste, and quality.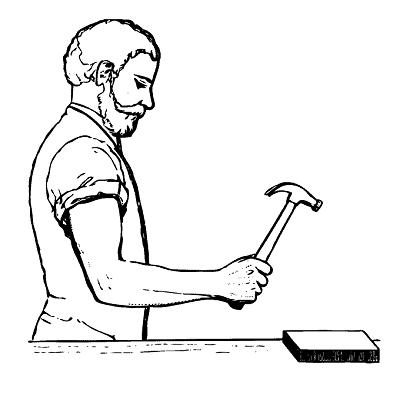 Hi, I am Mark Garner a professional carpenter, woodworker, and DIY painter. I live in the small city of Peoria, Arizona as a semi-retired woodworker. I have started this blog with a simple motive to help you with my wood experience in this sector. If you like to know more about what I love doing and how it all got started, you can check more about me here.