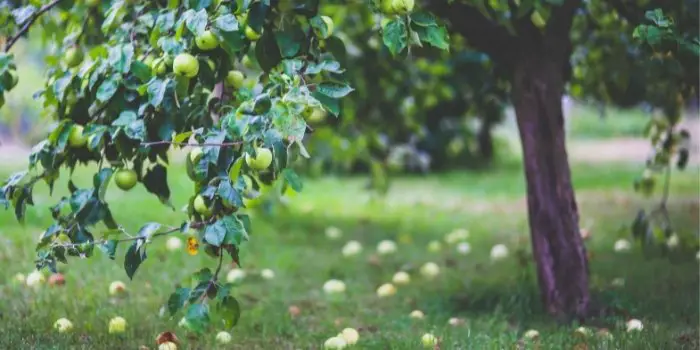 You will find apple wood being used for many different items. However, its most popular use is that of wood-turned furniture.
This is because apple wood is durable, tough, and long-lasting. This makes it the perfect choice for furniture and woodworking hobby crafts.
You will see apple wood used for inlay work, musical instruments, and carvings.
Although because of the nature of apple wood, it is not that commonly used for small carving projects that use a whittling knife.
Appearance
| | |
| --- | --- |
| Color: | The colors in the heartwood range from a light reddish to grayish brown. Sometimes a deeper reddish brown. |
| Texture: | The texture is very fine and uniform. |
| Grains: | The grains are mostly straight, although some sections of the apple tree can be somewhat wild as well. |
One reason for the popularity of apple wood is the density of the grains. This makes fasteners such as screws and nails easy to stay in place.
Combined with its toughness, this makes apple wood furniture and wood turning popular items because of their longevity.
Despite its popularity, apple wood is not something you often find in bulk, even from lumber mills or hardware stores.
It is a more expensive wood, and because other woods, such as white pine, are more common, apple wood tends to be harder to find.
In other words, do not expect to find apple wood in bulk needed or price desirable to make large pieces of furniture.
But for smaller pieces, especially carved items, apple wood is one of the better choices. 
Apple Wood
Scientific Name:
Malus spp. (Malus domestica, Malus sieversii, Malus sylvestris, etc.)
Tree Size:
13-30 ft (4-9 m) tall
1 ft (.3 m) trunk diameter
Janka Hardness:
1,730 lbf (7,700 N)
Type:
Hardwood
Odor:
It has a faint and sweet smell
Specific Gravity (Basic, 12% MC):
.61, .83
Common Uses:
For carving, mallet heads and turned items
Can I Use Apple Wood for Whittling and Spoon Carving?
For the most part, the answer is yes. While apple wood can be carved for spoons and used in whittling, it's not the easiest wood to shape.
This is because of the density of the wood that makes it hard to whittle.
This may be why apple wood is commonly found in inlay work, but whittling using a simple carving tool is going to be difficult.
This is because when apple wood dries, it becomes quite hard as most fruit woods will do. This hardness means that the apple wood will hold its shape better.
This also means that the fine lines put into the wood will remain. Plus, it will become more resistant to scratches and impacts as the wood dries.
But trying to carve apple wood that is quite dry can be tricky. While you might try to whittle using fresh, green apple wood, as it dries, the wood does tend to crack and split, which may ruin your project.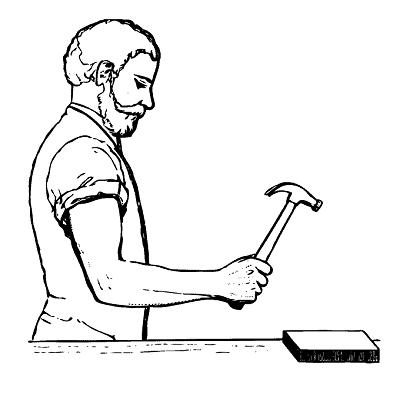 Hi, I am Mark Garner a professional carpenter, woodworker, and DIY painter. I live in the small city of Peoria, Arizona as a semi-retired woodworker. I have started this blog with a simple motive to help you with my wood experience in this sector. If you like to know more about what I love doing and how it all got started, you can check more about me here.