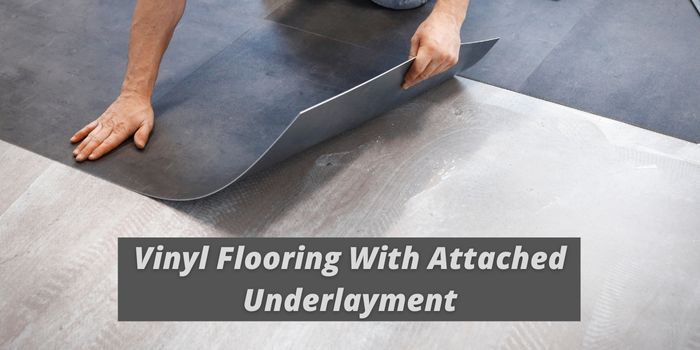 Vinyl flooring with attached underlayment might seem like a good idea at first, but there are some serious drawbacks that you should be aware of before making your purchase.
In this post, I'll go through its benefits and drawbacks, including what it is, how much it costs, and whether this kind of flooring is appropriate for your home's design. So, let's dive into…
What's Vinyl Flooring with Attached Underlayment?
Usually, vinyl floors are bought with a separate underlayment; however, there are also vinyl floors that come pre-equipped with attached underlayment.
Underlayment is typically a thin layer designed to cover the base flooring before the top vinyl flooring is placed on top of it.
The attached underlayment usually provides extra comfort and reduces moisture levels on the floorboards.
Underlayment is highly recommended for vinyl flooring users. Some vinyl floors even include an underlayment installed by the manufacturer beneath each vinyl board.
Underlayment under vinyl plank flooring makes laying a separate underlayment much easier and more efficient.
This means you won't have to worry about placing the vinyl flooring incorrectly since you won't have to worry about putting a separate underlayer beforehand.
Many prefer vinyl flooring with attached underlayment because it is often more affordable than buying the two products separately. But before you plan to go with these options, go through the pros and cons.
Advantages
1- Saves Time and Money
The main advantage of vinyl flooring with underlayment attached is that it can save time and money. It would require two different installation processes if you were to install a vinyl floor and underlayment separately.
However, with vinyl plank flooring that comes with an attached underlayment, you can save time and money by having the underlayment already installed. This also means you won't have to worry about making any mistakes during installation.
Consider a scenario where you need to work in a large room; it may take up to an hour. However, the installation process will be much quicker if you use underlayment for vinyl plank flooring.
2- Extra Comfort And Noise Reduction
Another advantage of this flooring option is that it can provide extra comfort and noise reduction.
The attached underlayment is a barrier between the floor and the vinyl boards, which can help reduce noise. This is especially beneficial if you live in an apartment or condo with slightly higher noise levels.
That said, you must remember that floors with attached underlayments absorb less sound than separate underlayments. Ensure you get vinyl flooring with a thicker underlayment to avoid this minor difficulty.
The attached underlayment can also provide extra cushioning, making it more comfortable to walk on. You only have to worry about picking ones with thicker padding, which should be 4 to 6 millimeters thick. In certain stores, vinyl flooring may come with an 8-millimeter underlayment.
3- Easy Installation and Maintenance
Lastly, this flooring option is also easier to install, maintain, and clean.
The vinyl boards are less likely to move or shift when installed over an underlayment, so you won't have to worry about them coming loose over time. And since the underlayment is attached to the vinyl boards, you won't have to worry about slipping or bunching up.
This also makes cleaning easier since you won't have to worry about getting under the vinyl boards to clean the underlayment.
Disadvantages
1- Higher Cost
The main disadvantage of vinyl flooring with attached underlayment is that it can be more expensive than buying the two products separately.
However, this will vary depending on the type and quality of vinyl flooring you choose. In some cases, buying vinyl flooring and underlayment may be more cost-effective.
The price of vinyl flooring ranges from $3 to $8 per square foot for tiles or planks with attached underlayment. But if you want luxury vinyl floors, be prepared to spend up to $10 per square foot.
You'll also have to factor in the installation cost when considering this flooring option. Some homeowners or commercial property owners are busy and thus need other professional services to install the flooring.
The average cost of a professional vinyl flooring installation is $30 to $35 per hour, which may translate into $3 to $10 per square foot.
2- Inability to Replace
Another disadvantage of luxury vinyl flooring with underlayment is that you won't be able to replace the underlayment if it gets damaged. You'll have to replace the entire vinyl flooring if the underlayment is damaged, which can be costly.
Additionally, if you want to install a different type of flooring in the future, you may have to rip out the entire vinyl flooring, which can be time-consuming and expensive.
Moreover, you're limited to the available underlayment options in terms of styles and colors. Some vinyl flooring companies may only offer one type of underlayment, which may not be suitable for your needs.
3- Moisture Problems
The attached underlayment gaps allow moisture to seep through. Water might flow through the holes in each vinyl board because each vinyl floor is covered with an individual underlayment.
If there were continuous or uninterrupted underlayment beneath the vinyl floors, it would protect the entire bottom surface from moisture much better.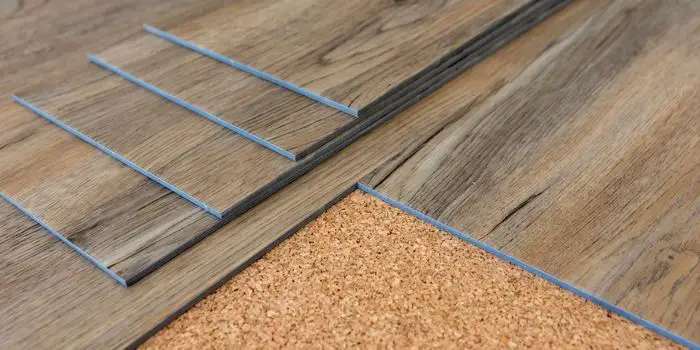 Do You Need to Have Underlayment for Your Vinyl Plank Flooring?
No, you do not essentially want to have it.
Generally, your type of flooring will determine whether you need to put an underlayment down before installing your vinyl plank flooring.
For example, if you have a cushion-backed vinyl floor or a standard tile floor, you do not need additional underlayment.
However, if your current surface is hardwood, uncushioned vinyl, or concrete, it would be beneficial to lay down an underlayment before installation.
But remember, if your vinyl plank flooring already has an attached underlayment, you don't need to put a separate one.
To add more protection against moisture, in this case, the best thing you can do is put a moisture barrier.
Can You Put the Padding Under Vinyl Plank Flooring – Will it Still Need Underlayment?
If your vinyl plank flooring already has underlayment attached, there is no need to add padding on top of it.
But if the vinyl plank flooring does not have its underlayment, it is strongly advised to use underlayment as a sound-absorbing and cushioning agent.
The attached padding is a reasonable underlayment that can reduce moisture and noise and create a more comfortable surface.
However, too much of an installation might make the process take longer and be more complicated than necessary.
Final Thoughts
Although your primary goal might be only to increase the comfort of your flooring, it is beneficial to install underlayment before putting down vinyl plank flooring- regardless of the condition of your base floor. Make sure you weigh the pros and cons before making your final decision.
Share the post "Using Underlayment Under Vinyl Plank Flooring – The Pros and Cons"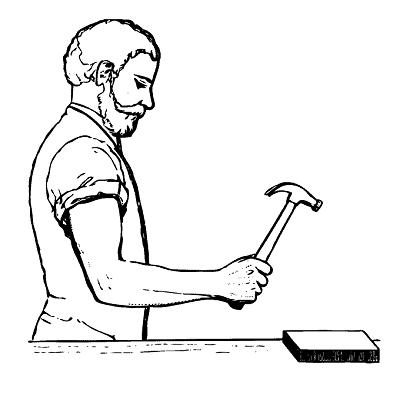 Hi, I am Mark Garner a professional carpenter, woodworker, and DIY painter. I live in the small city of Peoria, Arizona as a semi-retired woodworker. I have started this blog with a simple motive to help you with my wood experience in this sector. If you like to know more about what I love doing and how it all got started, you can check more about me here.