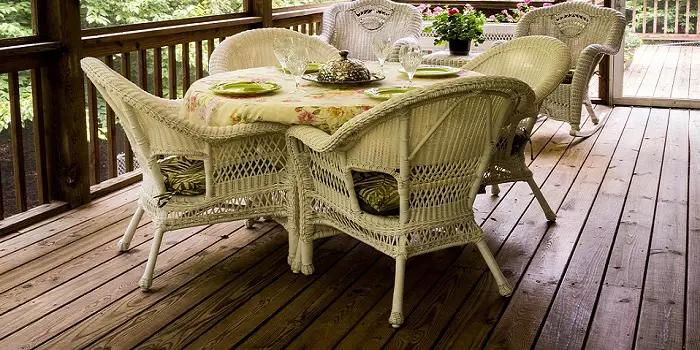 Deciding the right trim and decking material doesn't need to be a problem if you know about your options well.
Azek and Trex are widely popular and are the two choices for most homeowners.
But which one is better and why you should choose one over the other – comes down to knowing more about these industry-leading materials!
So, in this brief comparison guide, we will talk about both these options that are great for high-traffic areas like a deck, patio, and balcony.
Let's start with the composition of each and what these materials actually hold…
While Trex is a true composite material made of recycled wood and recycled plastic, Azek (also called TimberTech Azek) is basically made up of PVC and will have a slightly different feel and look.
Compared to Trex, AZEK will also have a glossier sheen and will be much lighter in weight.
Keep in mind, although Trex looks much like wood, both these materials cannot be mistaken for real wood as they are far more different than natural wood.
So, before deciding on which is better Trex or Azek, it's good to go through the advantages and disadvantages of both in detail.
| Trex | Azek |
| --- | --- |
| Core made of 95% recycled material | It's entirely made of PVC |
| Looks much like real wood | Looks like fake wood made of plastic |
| Scratches less but the cheaper version can stain or fade fast | Prone to minor scratches but it stains or fades less overtime |
| Slightly more durable | Less durable |
| Resists harsh weather conditions | Better at resisting moisture and water due to PVC |
| Less slippery and is not prone to icing | Can get extremely slippery and dangerous when wet, prone to icing as well |
| Less expensive (about $40 to $70 for each 16 ft board) | Costs relatively more (about $120 to $140 for each 16 ft board) |
| 25-year warranty | 50-year limited fade & stain warranty |
Trex Pros and Cons
Trex is built from 95% recycled materials (such as reclaimed wood chips and pressed sawdust) that helps it get a more natural look that resembles wood.
Trex was initially designed with the idea to enjoy all the beauty of wood without worrying about all the maintenance it requires.
As a result, environmentally friendly Trex boards are designed to mimic the natural appearance of real wood grains that come with subtle imperfections and unmatched beauty.
You can find them in a variety of colors ranging from rich browns to grays and even dark mahogany that imitates the beauty of natural hardwood.
These boards are resistant to day-to-day wear and tear which means it doesn't get any scratches when your dog scratches on them or when you push your chair out from under the table.
The Pros:
Look and feel like wood
Scratch-resistant and affordable
Low maintenance, sustainable and long-lasting
Although made of wood chips it does not splinter
Comes with a fade and stain warranty (25-year for homes and 10-year for commercial spaces)
Cons:
Cannot be pressure-washed
Combustible and static build-up
Difficult to maintain in areas with ice and snow
Azek Pros and Cons
Azek is owned by TimberTech which is the real umbrella brand for all decking, railing, porch, paver, and many other products.
Their line of products related to trim and molding will be positioned under the newly branded AZEK® Exteriors. Whereas TimberTech's decking portfolio typically includes TimberTech AZEK™, TimberTech PRO™, and TimberTech EDGE™.
As I mentioned before, Azek is made of a cellular PVC material which is basically plastic with no wood fibers.
Much like Trex, Azek is also designed with the natural appearance of wood grains that comes with a variety of different colors to choose from. It's engineered to last longer while resisting all kinds of natural elements and insect damage.
Pros:
Low maintenance
Does not splinter or fade
Cortex compatible and reusable
Resist extreme weather conditions
Resistant to mold, mildew, and insects
Lightweight and available in wide color choices
Cons:
Higher cost
Can absorb heat fast
Hazardous due to VOC content
Can get slippery in rainy weather and around hot tubs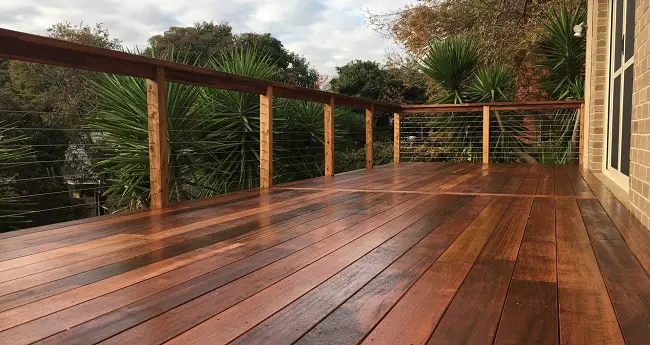 ---
Azek and Trex Collections
Both Azek and Trex offer multiple lines of decking with a wide variety of styles and color choices to choose from for customers.
However, when it comes to comparing the product choices of both, Trex does offer a bit more than Azek.
AZEK offers its line of products in three design collections that include: Vintage, Arbor, and Harvest. Each one of them comes with unique designs, properties, and textures. These are also priced competitively to suit the demand of nearly every user.
With Trex, you are offered four separate composite deck board lines that include: Trex Enhance Basics, Trex Enhance Naturals, Trex Select, and Trex Transcend.
While Trex Transcend is among their most expensive and premium options, all of these come with a proper warranty and in a wide variety of colors.
Trex vs. Azek Decking Problems
Every decking material comes with a few drawbacks, so let's discuss them first when it comes to choosing between Trex vs. Azek.
Since Azek is PVC, it will always expand and contract more compared to Trex.
This makes Azek decking material more susceptible to getting cracked fast, especially if you live in areas that experience extreme high or low temperatures.
Azek can also be a problem if you use them outdoor for fencing, raised beds, and porches in areas with tremendously high temperatures.
On the other hand, the problems with Trex are it attracts more dirt, moisture, mold, and mildew than Azek simply because it's made from wood fibers and not plastic.
So, for your pool deck, coastal areas, and locations that experience heavy rain and moisture, Azek is always the better choice.
Trex however wins in areas that experience lesser seasonal swings.
Not only for your docks, but you can also use Trex composite material for a front porch and fences without any problem.
Azek vs. Trex – Which Feels Better?
Since the core of Trex is made from a mix of natural wood and plastic materials, it feels much like real wood and is, therefore, more comforting beneath your feet.
While both materials will heat up from the sun on an extremely hot summer day, Azek because of its PVC build material gets a bit hotter which can be sometimes very uncomfortable on your bare feet.
Plus, the natural look and texture of Trex are much better than PVC-made Azek which is why more people prefer installing Trex over Azek.
With that said, if you do not come outside on your decking area bare feet and will wear shoes all the time, this shouldn't be much of an issue for you.
---
The Cost and Maintenance: Compared to Wood
While Trex and Azek decking materials are both more expensive than traditional wood decks and structures, Trex is a bit cheaper out of the two.
In fact, if you compare the costs of both for a similar project, the price of Azek will be 2 to 3 times more than the cost of Trex.
Average Trex decking cost can range from $1,600 to $9,600, averaging about $4,800. That's around $15 per square foot for decking
Whereas the average cost of AZEK decking ranges from $4,500 to $17,500 averaging about $11,000. That's around $35 per square foot for decking.
Keep in mind that here we are talking about just the decking boards without the installation cost and materials such as screws, fasteners, framing, railings, etc. as those will be nearly the same in both products.
Maintenance
When it comes to caring and maintenance, both these materials require lesser care compared to traditional wood.
This also means that you can stay worry-free when you install Trex and Azek as they do not require frequent painting or staining like wood.
However, if you clean them on regular basis and use it with proper care, you can prevent them from getting scratched.
If you desire painting, you'll want to choose a high-quality latex floor or solid color acrylic latex deck stain for the best results on your Trex or composite decking.
This will automatically increase the lifespan of Trex and Azek even more.
---
So, Which is Better for Deck Trex or Azek (Final Thoughts)
Well, if you need to decide between Azek and Trex, it will depend on the region and climatic conditions you live in.
Although Trex is a clear winner (at least for me) when it comes to pricing, Azek can prove to be much cheaper in the long run if your home is exposed to outside moisture, rain, and snow.
With that said, if you get the Azek installation done incorrectly it can really turn out to be messy and can squeak a lot like your wet tennis shoes.
Also, if you are concerned about the warranty, both these deck products come with proper warranties.
The dealer will either replace the damaged boards completely or may refund the part of the money you invested based on the defects.
No matter what you choose, rest assured that you will be getting a great variety in colors and styles to complement your home with a great-looking deck.
FAQs
Where to buy AZEK?
AZEK trim and decking boards can be ordered through their online official site or from your local stores like Lowe's and HomeDepot where they sell all the varieties in the most common sizes and colors at a reasonable price.
What lengths does Azek decking come in?
Azek decking boards usually come in lengths of 12ft, 16ft, and 20 ft.
All of these have a width of 6 inches and a thickness of 1 inch.
Trims they offer also come in a wide range of dimensions and can be chosen based on your specific project requirements.
 Is Fiberon as good as Trex or is it different?
While there is not much difference between both, I think Trex is better than Fiberon because of its price and traction.
However, when it comes to warranty Fiberon offers a longer period of warranty is longer on their higher-end boards. On entry-level boards, they are nearly equal.
Are there any cheaper Trex and Azek alternatives to consider?
Maybe you are looking for a cheaper version of Trex tongue and groove porch flooring, or a few Azek competitors to compare the features and pricing!
No worries, there are many different brands you can check online.
Some of these include Deckorators, UltraDeck WearDeck, veranda, Procell, Veka decking, Zuri, and a few others.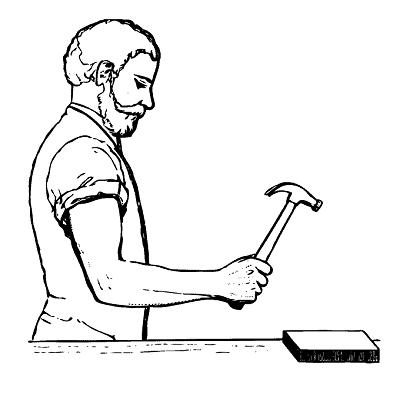 Hi, I am Mark Garner a professional carpenter, woodworker, and DIY painter. I live in the small city of Peoria, Arizona as a semi-retired woodworker. I have started this blog with a simple motive to help you with my wood experience in this sector. If you like to know more about what I love doing and how it all got started, you can check more about me here.