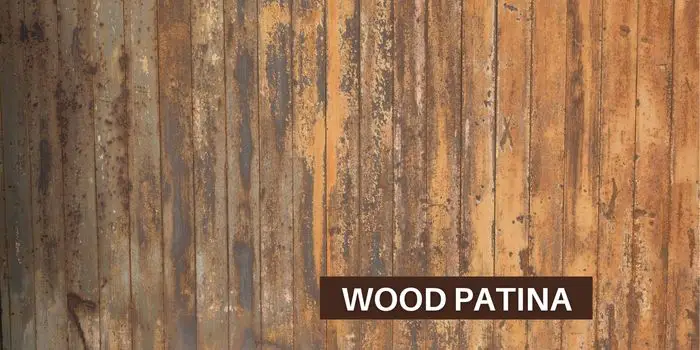 The way our furniture changes colors over time from being left outside is something we refer to as patina.
This usually happens to natural wood, such as teak wood, when it's constantly exposed to different weather conditions.
To form the patina on wood naturally, instead of covering the wood with paint or sealant, it's allowed to age and change color on its own like a tarnish.
The patina – a thin layer that develops on the surface of metals – is created by a combination of sun exposure, wind, rainfall, and other elements in the environment around it.
While the process of developing a natural patina on wood surfaces can take some time, it's definitely worth the wait for the beautiful results.
What Does Patina on Wood Look Like?
When developed over wood, Patina creates a one-of-a-kind tarnished look over the furniture in your outdoor space that is unique to you and your home.
So, what differentiates a natural wood patina, and how can you tell if it's naturally built and not fake?
A natural wood patina will have an overall muted grayish hue rather than the wood's original color. This is usually developed upon the wood a texture while still showing some wood color beneath.
The wood grain will be more prominent in the natural patina, and there may also be original marks from when it was first milled or built.
The patina's look is generally determined by how often you use, wax, and polish your furniture.
The type of wood also is a crucial factor. Teak, for example, naturally ages to form a softer grayish hue with notes of silver beautifully spread over.
Other woods like mahogany or walnut will take on a darker, richer color (like brown and gold) as they patina.
Many other wood types form a copper or bronze-like luster.
Although the patina colors change over time, all of these naturally formed metallic finishes give the furniture a luxury feel.
But since the complete process can take much time, you might be tempted to speed up the process using a man-made wood patina aging solution.
Can You Apply Patina on Wood – What's the Process?
With the increasing trend of people wanting furniture to have a more "antique" look, some manufacturers have developed products that allow you to speed up the process and get the look you desire in a shorter amount of time.
You can now buy man-made products such as stains, paints, and sealants at stores like HomeDepot that have the ability to create a distressed patina appearance in a much shorter time.
Achieving a faux patina-weathered look on DIY projects can also be done at a low cost by using items like steel wool, vinegar, and even a chisel tip and hammer.
However, this will take some time and effort to achieve the right look.
Some of the features of a man-made distressed look on wood that distinguishes the real patina are:
Gray or light blue paint in layers
Brownish tones with minimal wood imperfections
When comparing a natural patina with a man-made look, it's essential to know that a faux patina decoration on wood will not last as long as the real thing.
It may take years for a naturally weathered patina to form on wood, but the man-made products will only give you a few months at most of that same look.
So, while it might be tempting to go the faux route and try patina techniques on wood, it's essential to keep in mind that it won't have the same longevity.
Caring for the Patina Finish on Wood – How to make it last longer?
Many times people mistake the terms patina and tarnish for each other. The distinction between a patina and tarnish is straightforward.
Patina refers to various forms of surface deterioration and aging; tarnish is one of them.
When it's built on wood (naturally or artificially), you definitely want to keep the wood looking natural for a long.
So, avoid using harsh chemicals and only clean the patina-coated wood furniture with a dry cotton cloth or dampened cloth in soap water.
If you're aiming for a more polished look, then you can use mineral oil or beeswax for cleaning once in a while.
And when it comes to storing the furniture, always keep it in a cool and dry place.
Final Thoughts
The patina on wood is an impressive way to show the age, beauty, and value of the furniture.
It can either be a naturally occurring process or an intentional man-made decoration.
The significant difference between the two is that natural patina takes years to form, while the man-made option is only a temporary fix.
Whatever patina finishes on the wood you have, it's important to take care of it to make it last longer.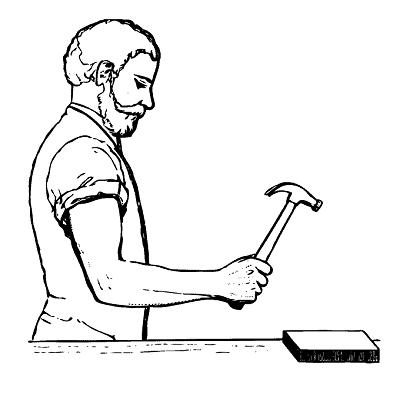 Hi, I am Mark Garner a professional carpenter, woodworker, and DIY painter. I live in the small city of Peoria, Arizona as a semi-retired woodworker. I have started this blog with a simple motive to help you with my wood experience in this sector. If you like to know more about what I love doing and how it all got started, you can check more about me here.