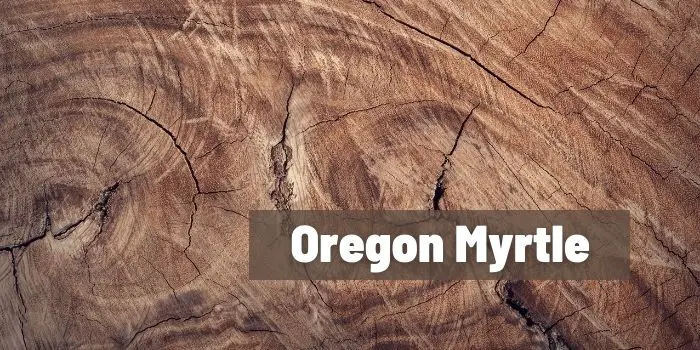 Although primarily known as the Oregon myrtle wood, this tree is also called the California Bay Laurel, Myrtlewood, and Pepperwood.
As the name suggests, this tree is commonly found along with the coastal areas of southern Oregon down to central areas of California.
A typical Oregon Myrtle Wood tree will grow from 50' to 80' on average with a trunk diameter that may reach 3' in circumference.
Oregon Myrtle Wood
Scientific Name:
Umbellularia californica
Tree Size:
50-80 ft (15-24 m) tall
2-3 ft (.6-1 m) trunk diameter
Janka Hardness:
1,270 lbf (5,650 N)
Type:
Hardwood
Odor:
Strong and spicy smell
Specific Gravity (Basic, 12% MC):
.51, .63
Common Uses:
Interior trim, gunstocks, and small specialty items
Appearance
You'll notice a spicy, rather strong odor when the wood is being worked. This may be a distraction when working with wood.
It also generates mild reactions in those who may be allergic. Skin irritations are a common sign along with the wood being a sensitizer.
However, this type of wood does not appear to be any worse than other common types.
Color
When you look at the heartwood, it can vary in color ranging from a light brown with an orange tint to a gray. Some heartwood will have an olive appearance.
Plus, you may find some heartwood that is lighter in color but with dark streaks.
The sapwood is generally pale and easily distinguishable from the heartwood. You may see grain patterns that are burl, curly, or mottled in the wood.
Texture
The overall texture is uniform and features a low amount of natural luster. The grains can be wavy, straight, or irregular.
This means that the overall texture is not affected by the grain pattern despite any differences between the wood.
The wood has poor rot resistance with heart rot being a common feature. It also is not very resistant to either insects or fungi which are known to invade this species.
Oregon Myrtle Wood Workability
The overall workability of the Oregon Myrtle Wood is considered quite easy. It's a good wood for those who are just starting out in woodworking.
However, it is possible to tear out pieces with figured grain if you are not careful.
In addition, the wood does tend to burn when routing or drilling, so you will need to set an appropriate speed and use sharp cutters to avoid scorching the wood.
However, this type of wood does finish, turn, and glue quite well. This is one reason for its overall popularity.
What is Oregon Myrtle Wood Used for?
You'll find Oregon Myrtle Wood used for a wide variety of works.
This includes cabinetry, musical instruments, particularly the backs of guitars, gunstocks, veneer, fine furniture, interior trim, turned objects, and many small items that have a specialized or decorative purpose.
For its weight, Oregon Myrtle Wood is not that strong. Therefore, wood tends to be used for more aesthetic purposes where strength is not that important a factor.
Oregon Myrtle Wood is common and not found on any endangered species list.
However, there are arguably other types of wood that may be more abundant and even easier to work with.
Its advantages are such that make is it perfect for certain projects along for beginners in woodworking.
But it does have its issues when it comes to its availability, price, and relatively fast decay.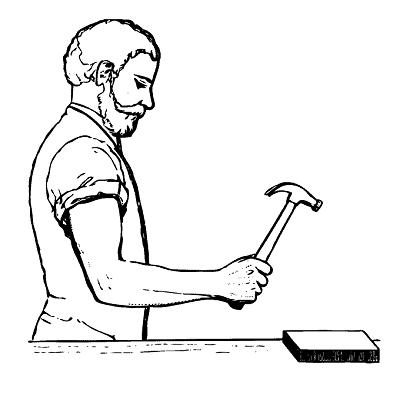 Hi, I am Mark Garner a professional carpenter, woodworker, and DIY painter. I live in the small city of Peoria, Arizona as a semi-retired woodworker. I have started this blog with a simple motive to help you with my wood experience in this sector. If you like to know more about what I love doing and how it all got started, you can check more about me here.