The sun and other external elements will always take their toll no matter where you reside.
Outside wooden material may decay with time, making your outdoor space hazardous and unsightly. That's when wood sealers come in handy.
Introducing Seal-Once Marine Wood Sealer – your outdoor wooden furniture's greatest friend.
It was created for use near salt or fresh water, and it employs cutting-edge nanotechnology that pierces the wood and goes inside for added longer protection.
With plenty of wood sealers available in the market, what distinguishes Seal-Once Marine Wood Sealer is that it is green, non-toxic, and safe for people, the environment as well as aquatic life.  
It's eco-friendly for use on any kind of wood furnishing, not to mention its excellent effectiveness once applied.
About Seal-Once Marine Wood Sealer
Seal-Once Marine penetrates deeply into the wood to preserve it against harsh weather and caustic conditions, such as seawater spray.
It coats the wood fibers at the cellular level with patented nano-polymers to produce a flexible, permeable barrier, limiting water infiltration.
Seal-Once Marine Wood Sealer also allows the wood to age organically without degradation and may be used to preserve old or new wood, extending its natural life.
The sealer comes with a milky white appearance and dries clear. It's also available in a variety of semi-transparent colors.
In terms of coverage, it varies depending on how porous your wood is. It is necessary to apply at least two coats.
One gallon of it will be enough to cover up to 200 to 300 sq feet per coat.
Seal-Once Marine is best suited for wood furnishing like:
Decks
Docks
Railings
Piers
Retaining walls
Fences
Outdoor Furniture
Boardwalks
Retaining Walls
---
What are the Advantages of Using Seal-Once Marine Sealer?
Apart from being such a great lifesaver for woods, there are plenty of other advantages which you don't want to miss. Such as:
Eco-friendly
There are no VOCs
Available in 11 gorgeous hues
Non-combustible, breathable, non-film forming
Protects and stabilizes the wood
It can be used in open water and on wet surfaces
It is non-toxic and will not affect pets, plants, or aquatic life
Unmatched UV protection provided by the tinted composition
Prevents wood rot, degradation, warping, cupping, algae stains, mildew, and mold
After treatment, the clear formula can be painted, stained, and cleaned with soap and water
There's no need to sacrifice the elegance and beauty of your wood when you have this sealer on your side.
Seal-Once Marine vs. Nano – What's the Difference and Where to Buy Them?
Seal-Once Marine Premium Wood Sealer and Seal-Once Nano Penetrating Wood Sealer are the two best-selling products you might look at when you want to purchase a premium Waterproof Sealant for your timber.
The main difference between the products lies in color.
While Seal-Once Nano is a clear penetrating sealer with no color, Seal-Once Marine is a wood stain and sealer in one that's available in various color choices. You can choose stain shades that range from light brown to coastal gray and bronze cedar.
There is also a Nano+Poly product that offers top-notch protection against wear and tears in high-traffic areas, with an additional water-resistant shield provided by Polyurethane.
No matter where your woods are, inside or outside of the house, they need extra care and maintenance than any other materials. But it doesn't imply you need to invest a bunch of time and money in maintaining it.
It's so simple to use sealers like Seal-Once Marine, Nano, or Nano+Poly for wood that you don't even need to employ someone to perform it.
All of these are also reasonably priced, so you can look at your local Home Depot Store for purchase. You may also get them online for added convenience. These products are offered on Amazon at a reasonable price with fast shipping convenience too.
Final Words
UV radiation from the sun, algae, mildew, mold, water, and time may all be extremely harmful to your costly outdoor wood furnishings.
But it doesn't imply it's impossible to avoid.
With a product like Seal-Once Marine Sealer, you will feel comfortable as well as protected, as you'll know that your woods are safe and secure.
The frequent application of this product can reduce the impact of sun, water, and other elements that may ruin the wood.
On top of that, you can spend countless hours with your near and dear ones creating memories rather than panicking over the wood.
I hope this information is enough for you to consider the product and hope it helped with your queries.
Share the post "Is Seal-Once Marine Sealer Any Good for Wood Protection?"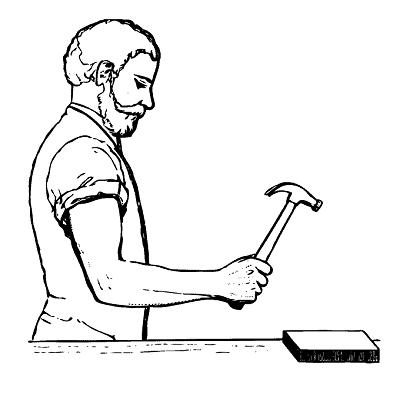 Hi, I am Mark Garner a professional carpenter, woodworker, and DIY painter. I live in the small city of Peoria, Arizona as a semi-retired woodworker. I have started this blog with a simple motive to help you with my wood experience in this sector. If you like to know more about what I love doing and how it all got started, you can check more about me here.