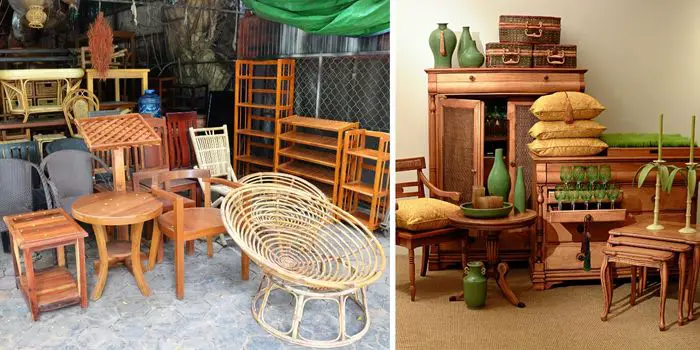 The simple answer to what Amish furniture is is that it is furniture created by the Amish people. But there is a lot more to what is this type of furniture than the heritage of those who create it. 
Amish furniture is really an extension of the techniques perfected with the development of modern hand tools. It comes from a time when furniture was created locally by hand by skilled craftsmen around the world.
It was quite common for a local woodworker to enjoy employment in their community by creating solid pieces of furniture using locally sourced materials. As electricity and the modern age arrived, such techniques began to fade away. 
Over the years, Amish furniture has been prized for its beauty, longevity, and durability. But where exactly do the craft and skill come from? 
Who are the Amish? 
The Amish are a large group of people who mostly reside in Pennsylvania, Ohio, and Indiana, although there are branches that exist in many other states. 
The Amish follow a religion and culture that dates to times before electricity was commonplace in the home. They have rejected electricity and live in a way quite like the way people did until the middle of the 19th century. 
One area where the Amish interact with the modern culture of the world is the beautiful furniture that they create. It is highly desired thanks to its many attributes and inherent beauty. 
The styles, techniques, and history of Amish furniture are important to understand when considering the purchase of such items fully. 
Techniques, History, and Styles 
Despite using techniques that have been around for many centuries, Amish furniture did not gain prominence until the 1920s.
 It was then that the expanding middle class of the United States started to shop around for furniture that would fit in their homes. 
Amish furniture stood out for its unique, old-fashioned approach that stands in stark contrast to the techniques and materials used in creating modern furniture.
 While mass production and cheap materials have brought about a revolution in terms of supply and styles of furniture available, they come with many disadvantages that Amish furniture does not possess. 
The two most common styles of Amish furniture, Mission and Shaker, have an old-fashioned quality that fits right in even with modern homes. 
This is because the styles that Amish furniture possesses are not only timeless but attractive, which makes them the perfect addition. 
The styles are also based on tried-and-true techniques perfected over the generations who have built this type of furniture. But what makes Amish furniture so unique?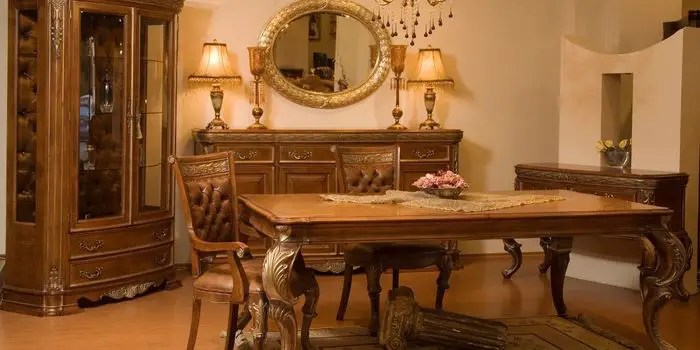 What Makes Amish Furniture So Unique? 
There are several reasons why Amish furniture is unique. It is created in a way that is no longer commonly performed. 
But there is more to why Amish furniture has such special characteristics. What follows are just ten of the reasons why Amish furniture is so unique. 
1- Extensive Experience
Those who created Amish furniture did not learn their craft in school; they learned it from those who have been practicing the same techniques for centuries. 
This means that even if you see someone relatively young creating Amish furniture, the talent, and craftsmanship they offer are hundreds of years old. 
Such experience that is passed down from generation to generation means that you get the best, most well-crafted furniture that can be created by hand. And such furniture is built to last. 
2- Work by Hand
By using tried and true hand tools, those who create the furniture are directly applying their own skill, techniques, and experience in making the best products available. 
Working by hand using traditional tools is more than just craftsmanship; it is a fine art that is displayed with each piece. 
However, it should be noted that while working by hand is the most commonly perceived trait of those who create Amish furniture, they do have a unique set of tools at their disposal that goes beyond the typical set of manual ones. 
3- Unique Tools
It is true that the Amish, for the most part, have rejected electricity in terms of powering their tools. However, one interesting version that is used is powered by compressed air. 
Known as pneumatic tools, the sanders, buffers, and miter saws are powered by compressed air and run by a diesel engine. 
The result is that when combined with hand tools, the unique pneumatic tools create furniture that is instantly recognizable while still being quite strong and durable. 
So, it is not only the craftsmanship but also the type of tools that play such an important role in the making of Amish furniture. 
4- Customizable
While the downside of Amish furniture may be the expense, one of the many upsides is that many such pieces can be customized to fit your needs.
 Amish furniture is often customized to the preference of those who purchase the products because they are looking for the best which fits within their environment. 
This means that the overall type of wood, size of the furniture, and finish, along with specific details, can be carried out within the limitations of how Amish furniture is put together. 
The result is having a piece of furniture that not only lasts but fits perfectly In your home. 
5- Environmentally Friendly
The Amish have maintained long-held beliefs in the sustainability of the materials that they use. This means that locally sourced wood that is renewable is preferred. 
This also applies to the varnishes that are low in volatile organic compounds or VOCs, which harm the environment. 
This also applies to furniture that has been used and needs repair. You will not find such works in landfills until they become beyond any hope of being salvaged. 
And such instances are few and far between, given the quality, craftsmanship, and care that goes into every piece of furniture they create. 
6- Solid Wood
It all starts with the solid wood used in the process of making the furniture. Modern furniture that is manufactured by machines often uses particleboard or MDF in its creation. Such materials are often flimsy and will wear out over time rather quickly. 
Locally sourced solid wood such as brown maple, cherry, hickory, and red and white oak is far more durable. In fact, it is so durable that many pieces of Amish furniture are handed down from generation to generation because of their durability. 
7- Wood Without Flaws
Before any piece of wood is used, it is inspected to ensure that it does not contain any flaws. Any lumber that does not meet their high standards is rejected. This does add to the expense of the final product, but it also adds to its beauty and longevity. 
Even the grain of the wood is accounted for when creating Amish furniture. The grain will dictate how each piece will fit together. 
This means that wood that does not have grains that work with the furniture is rejected as well. 
8- No Screws or Nails
Because the Amish are masters of joinery that is free of fasteners, the furniture does not need nails or screws to stay together. 
Instead, techniques such as rabbets, mortise, tenon joinery, and dovetails keep the furniture together just as tightly and even more securely than screws or nails. 
It is true that the joinery is supported by wood glue, but the adhesives provide greater durability compared to screws and nails, which penetrate and weaken the wood. 
Plus, there is the aesthetic appearance of furniture that has no screws or nails showing that offers great appeal. 
9- Sanding by Hand
This seems like a small approach, but it is one that helps to make Amish furniture so long-lasting. 
This is a process that uses multiple steps, which include not only sanding but staining and then sealing each piece so that it holds up over time. 
When you add to it the fact that the wood chosen is the best available, then it means that each piece becomes waterproof and highly resistant to stains and scratches. 
And such products are built to last a very long time. 
10- Hidden Compartments
It seems like a rather simple thing, but there is a fascination with Amish furniture that often comes from the hidden compartments that are built into the tables, bookcases and other furniture that they make. 
Such secret compartments are not only intriguing but have practical value in that they can hide valuables in plain sight. 
After all, those would think of looking for a valuable item in a place that normally does not exist. 
One of the more interesting aspects of the hidden compartments is that some come with places for built-in power outlets. 
Coming from a culture that does not believe in directly using electricity, this may seem like a contradiction. But the Amish understand that so many people do use electricity that they are smart to include such features. 
How Much Does Amish Furniture Cost – Is It Worth Investing In?
When furnishing your home with Amish furniture, you can expect to pay anywhere from a few hundred dollars for an end table or coffee table up to $20,000 and beyond.
For those looking for dining room pieces such as tables and hutches, prices typically range between $2k-10k while bed frames usually start around the thousand dollar mark but may see larger investments depending on size and materials used.
Desks are among some of the priciest items in this unique craftsmanship style – ranging upwards of ten grand – making it one of the most suitable choices if you're after something more substantial yet timelessly stylish.
Is Amish furniture price worth it?
When purchasing an Amish furniture piece, you can expect to pay more than if opting for imitation pieces – and this is worth it. Not only do they use prime hardwoods like oak or walnut, but also leathers and varnishes of the highest quality.
As a result, these timeless creations are made with meticulous craftsmanship by true artisans who prioritize sustainability in their production process, from sourcing ethical wood to developing durable features that won't just last years but generations.
And that is the history, techniques, uniqueness, and cost of Amish furniture. The information will hopefully help you decide whether to include Amish furniture in your home, office, or facility.
Share the post "What is Amish Furniture? (History, Uniqueness, and Cost)"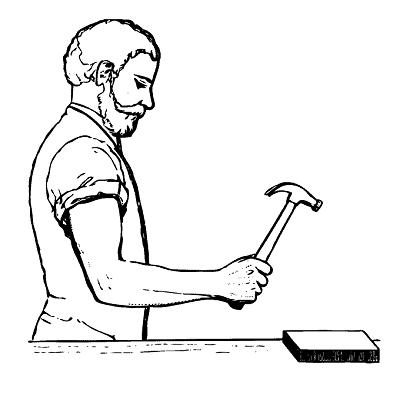 Hi, I am Mark Garner a professional carpenter, woodworker, and DIY painter. I live in the small city of Peoria, Arizona as a semi-retired woodworker. I have started this blog with a simple motive to help you with my wood experience in this sector. If you like to know more about what I love doing and how it all got started, you can check more about me here.