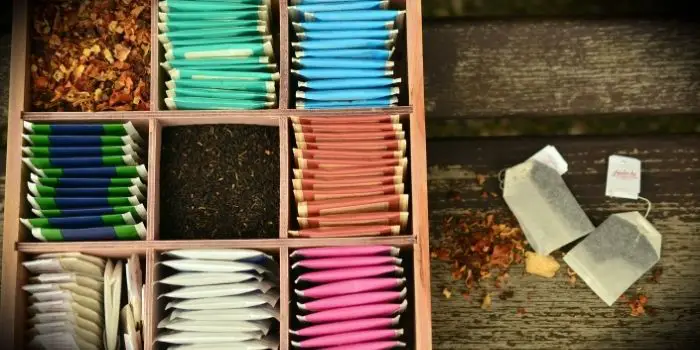 If you are looking for a non-toxic, inexpensive product for staining wood, then tea may be the right choice.
I have used tea to stain wood and I can say that when applied properly it really works.
It's also quite cheap and easily available which makes tea a great substitute for typical wood staining products.
Why Use Tea to Stain Wood?
There are good reasons why I love to use tea as a wood stain.
First, it is far cheaper compared to many wood staining products. But there are other good reasons as well, like…
Unlike, Chemicals Its Non-Toxic and Non-Flammable
It Delivers Beautiful Natural Appearance to the Wood
However, one of the best reasons is that tea does not get blotchy, unlike some other staining products.
Because wood contains tannic acid which is what causes the color in the wood.
And while wood has different shading based on the number of tannins that it contains tea reacts to the tannins even if the tone is not the same.
The result is that the wood gains a uniform color without the blotchiness that sometimes happens.
Once applied, the tea stain will not fade as it dries.
However, you should apply a sealant over the top to ensure that the tea staining remains for long without any significant wear and tear.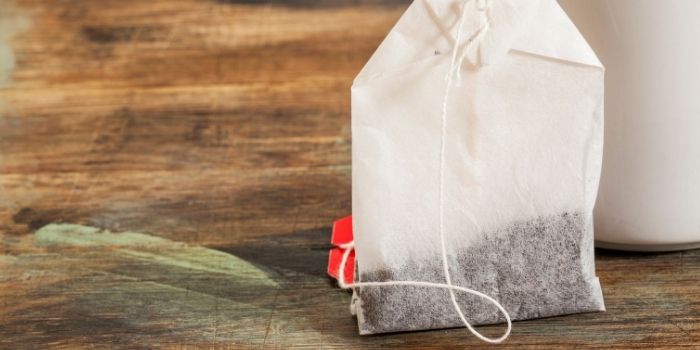 How to Stain Wood with Tea Bags?
To stain the wood, it must be prepared.
For staining my old furniture, I used a lower grit of sandpaper at first, rubbing it across the surface, and then worked my way up to 220-grit.
This not only smooths out the wood material it also makes the surface more porous.
Then, I wiped the surface with a dry cloth to remove all dust and dirt.
Step 1- Prep the Tea
This is really simple as I found a tea that is close in coloring to the wood and then purchase the tea bags.
Preparation of the tea is the same as if you were to drink it.
I simply added the bag to hot water and allowed it to steep until it cools to room temperature. Then I removed the bag.
Step 2- Apply the Tea
I used a foam brush to apply the tea from the cup. You can even use a rag if you want.
Let it dry for about five minutes and then re-apply.
Three or four applications will generally do, but I have done more because of the desired color I wanted to achieve.
Application is fast as three coats can be applied five minutes apart, although this will depend on how porous the surface of the wood becomes.
If the object is small enough to fit into the cup or container, then you can let it soak for five, ten, or fifteen minutes.
Step 3- Apply the Sealant
Finally, for sealing the tea stain I let the wood furniture dry for about an hour before applying a WoodRx sealant.
Depending on the wood location (whether indoor or outdoor) and the level of protection you need, you can use a sealant of your choice.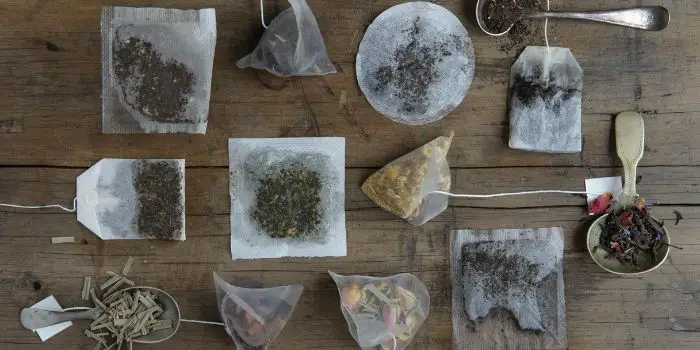 ---
What Type of Wood Can You Stain with Tea?
I've used tea to stain different types of wood, such as pine for example.
However, birch and maple can be stained using tea as well. The key is to stain a sample piece of wood first.
This should be scrap wood that is the same as the wood you intend to stain on your project.
If you cannot find any, then only stain the part of the wood that will not normally be seen.
On furniture, for example, you can stain the bottom of the legs first and then judge the results.
What Kind of Tea Do You Need to Make Wood Stain?
You can use any kind of tea.
Keep in mind that the darker the tea, the darker the stain will be.
However, I have discovered that even dark tea has a lighter stain on the wood.
If you have never stained wood with a particular tea before, I recommend that you find some scrap wood that is the same type and stain that to see the results.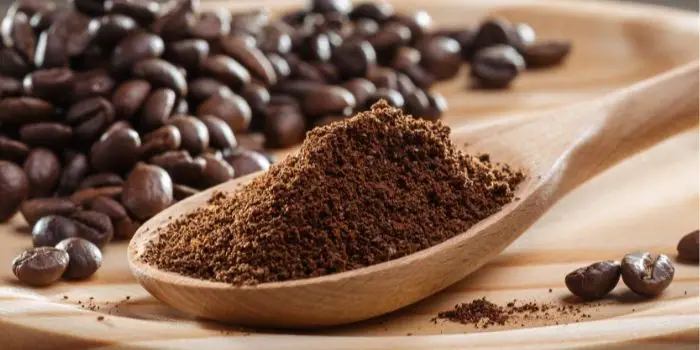 ---
Can You Stain Your Wood Furniture with Coffee Grounds?
Hard to believe. But yes, coffee can also be used as an all-natural, non-toxic way to stain the wood.
All you need to do is mix some plain coffee grounds with water and you have an effective stain for wood.
It helps if you use the right mixture of coffee grounds and water to get the best results.
Plus, you can be nuanced with the application of a coffee ground stain with different types of wood.
You are only limited by your ability to acquire coffee and your imagination.
1- Mix Equal Parts Coffee and Water
No matter the size of the project, you should always mix one part coffee ground with one part water.
This will provide a fuller concentration of the staining elements provided by the coffee grounds.
Remember that you will need to combine the coffee grounds with boiling hot water inside a proper container.
How much you mix should be more than enough to cover the wood several times.
For example, if you are going to stain a board that is 6" x 6", then you can mix two tablespoons of coffee grounds with two tablespoons of water for the best results.
2- Let the Coffee Grounds Dissolve Completely
You will need to mix the coffee grounds in hot water and let them dissolve for about a half hour.
You can stir it occasionally to help break up the coffee grounds.
However, do not let the mixture sit for more than an hour or it will start to break down.
3- Staining the Wood Surface with Coffee
Next, use a foam brush and apply the coffee stain mixture to the wood surface.
You should have enough for at least four coats for maximum effectiveness.
However, if you are staining something that is quite large in areas, such as all-wooden furniture, porch, or a decking floor, then you should switch to a paintbrush.
In such cases, you may even spill the mixture onto the surface and then use the brush to paint it into the wood.
Cover with one layer, let it dry and then apply another layer.
How much time does it take to dry?
There is no set drying time, you will simply have to touch the surface to see if it is still damp.
It should dry quickly if you are outside on a sunny day or in a well-ventilated area.
Adding a hairdryer and directing it on the wood will speed up the drying time.
Evaluate after each layer has dried and then seal it once you are satisfied with the results.
Final Thoughts
If you are looking for a wood stain that is effective and inexpensive, then look no further than your kitchen shelf as tea and coffee grounds beans can do the trick.
Make sure you choose the right products and test the small area first.
Also, follow the right procedure patiently to get warm welcoming results.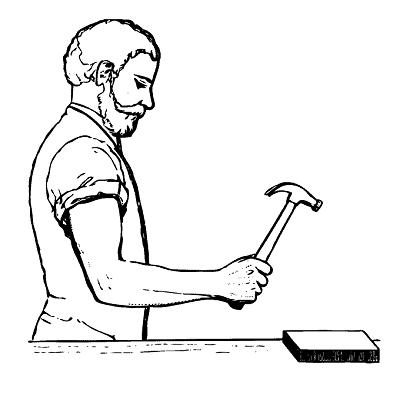 Hi, I am Mark Garner a professional carpenter, woodworker, and DIY painter. I live in the small city of Peoria, Arizona as a semi-retired woodworker. I have started this blog with a simple motive to help you with my wood experience in this sector. If you like to know more about what I love doing and how it all got started, you can check more about me here.