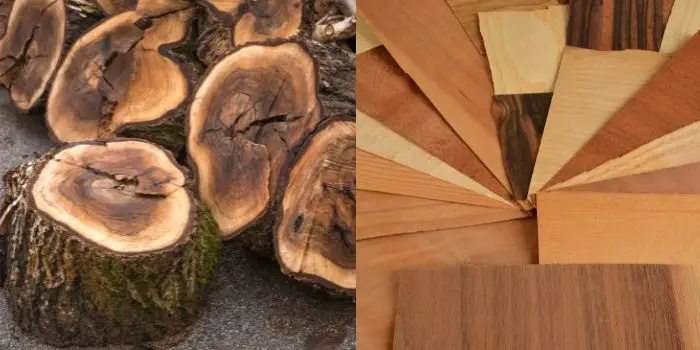 While shopping for wood furniture (like dining tables, chairs, cabinets, etc.), you'll notice pieces are often grouped into two types: solid wood and wood veneers.
To help you figure out which one is best for you, we will examine the difference between these two types, as well as the benefits and drawbacks of using both.
As in the name, solid wood furniture is made entirely of solid wood. In contrast, the wood veneers will have a small layer of wood covering the inner panel of the furniture, typically fiberboard.
It's a common mistake to think that solid wood table top is of better quality than veneers because, in many cases, veneers are usually more durable, strong, and easier to manage. Why? Let's take a look below…
What is Wood Veneer?
Wood veneers are created by putting a thin layer of wood onto particleboard or fiberboard.
Remember, they use real wood and are not fake materials made to look like wood.
These wood layers are attached by pressing or gluing the veneer onto particleboard or fiberboard.
When the process is complete, the appearance is that of solid wood furnishing though the reality is that it only has a small layer of natural wood on top.
You'll likely see veneered wood furniture more often.
The different types of wood veneers are the same as any other kind of wood since veneer is simply thinly cut piece of timber.
Even so, there are certain kinds of wood that are more commonly used in veneered furniture, and you will see the following more frequently:
Birch veneer
Oak veneer
Ash veneer
Beech veneer
Acacia veneer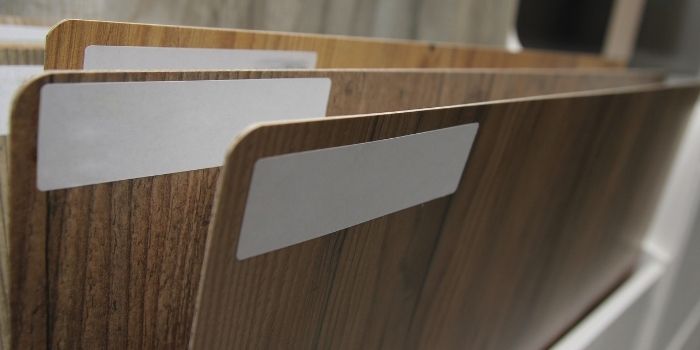 Benefits
Wood veneers have a lot of benefits that make them a popular choice for wooden furniture.
Below, we will list a few of those reasons:
1- Affordable and eco-friendly
Because the veneers use a much smaller amount of wood than solid furniture, they are more cost-effective and are easier on the environment.
2- Durability
Even though wood veneer furnishings aren't made entirely out of solid wood, it is still remarkably strong.
Since veneer furnishings aren't susceptible to the same kind of aging issues as solid wood, including warping or splitting, this kind of furniture can and often does last longer than solid wood furniture by many years.
3- Simple to clean
Wood veneer furniture is much easier to clean than solid wood furniture. This is due to the natural porosity of veneered pieces.
When it comes to general maintenance, all you need to do is wipe it down with a dry or slightly damp cloth.
4- Appealing appearance
Wood veneer furniture comes with the perk of being able to find the best patterns in a piece of wood to be used as the veneer, resulting in beautiful and customized-looking wood furnishing.
5- Sustainable
Since only the outermost part of veneer furnishings is fashioned out of wood, it helps to conserve natural timber resources in a way solid wood furniture does not, all while retaining its aesthetic appeal.
Drawbacks
Some of the disadvantages of wood veneers are as follows…
Weight – Veneers tend to be lighter than solid wood boards, making them feel flimsier.
Water damage – If you don't seal the veneer with a surface polish, you leave it open to absorbing water that could cause warping or cracking.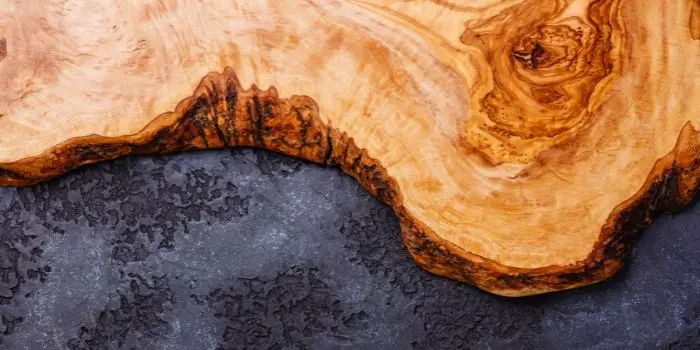 ---
What is Solid Wood Furniture?
Solid wood furnishings are fashioned out of natural wood.
They are wood through and through, as opposed to veneers that just have a layer of wood on top.
Some of the advantages of using solid wood over wood veneers include the following:
1- All-natural
Solid wood is wood from end to end instead of just a small layer on top.
When you buy solid wood furniture, you'll know precisely what you're buying.
2- Highly Durable
Solid wood comes in both softwood and hardwood varieties.
Though hardwood is less susceptible to damage and is denser than softwood, both types are stronger than veneer.
3- One of a kind
Solid wood pieces will always look different from one another, as no two grain patterns are exactly alike.
Circles, swirls, lines, and various spots will appear at random, so you can be sure your furniture is totally unique.
---
How to Tell the Difference Between Both?
You can lift a corner of a piece of furniture and usually be able to tell which is solid wood or veneer.
Solid wood is harder to move, as it is heavier, while veneers are lightweight and easier to move around by comparison.
You can also feel the grain of the furniture. If you don't feel any rough edges and instead feel just a smooth surface free of natural grain, you can be sure that you are dealing with a wood veneer.
Finally, you can seek out any discrepancies in the grain pattern.
If you see that the surface of the furniture features a grain pattern that is exactly the same all across it, the chances are high that you are dealing with wood veneer.
On the other hand, if you don't see any symmetrical sides or patterns that stand out, you are likely working with solid wood.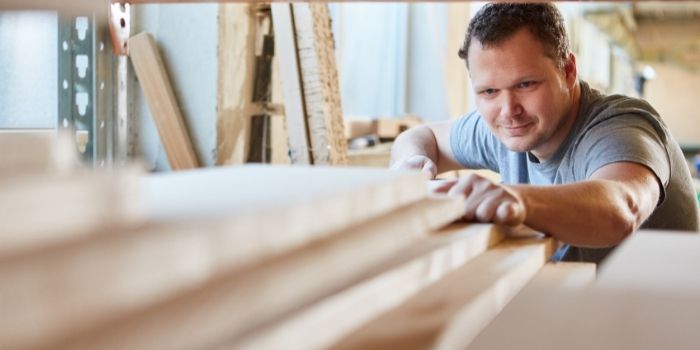 ---
Wood Veneer or Solid Wood – What's Better for Making Furniture?
Veneers are a good option for those on a budget or who are making eco-friendly choices.
Many first-time homebuyers will choose veneers in order to get a high-end look without having to pay high prices.
Even seasoned home buyers will choose this kind of material for their houses.
When To Use Solid Wood?
If you want long-lasting furniture that looks solid and stable, solid wood is a good option.
The all-natural look and durability of solid wood make for attractive selling points, as they can enhance the appearance of a room for many years to come.
Solid wood tends to be more expensive than veneers, but to many, the price is worth it.
This is due to the fact that solid wood furniture will maintain its appearance and natural beauty for many years after you buy it.
So, if budget isn't the issue for you, it's always good to choose solid wood rather than picking veneers.
Share the post "Solid Wood vs. Veneer: Which is Better for My Table Top?"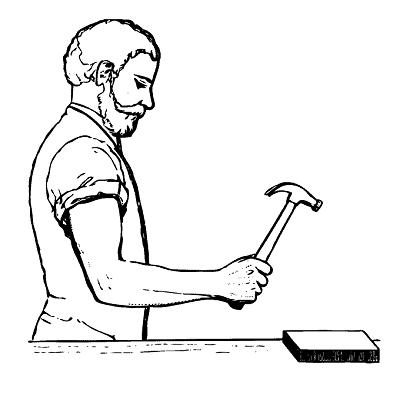 Hi, I am Mark Garner a professional carpenter, woodworker, and DIY painter. I live in the small city of Peoria, Arizona as a semi-retired woodworker. I have started this blog with a simple motive to help you with my wood experience in this sector. If you like to know more about what I love doing and how it all got started, you can check more about me here.