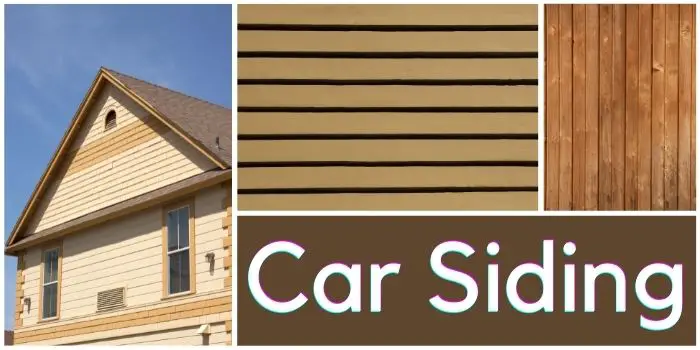 Car siding is a popular type of siding used for interior and exterior applications. It comes in a variety of different styles, from tongue-and-groove patterns to reversible patterns.
Car siding has a V-groove found in the middle of the board, and the board is usually around one inch by eight inches.
Because of that V-groove in the middle, just one board will give the appearance of a narrower one measuring around one inch by four inches. Once it is installed on the wall, it can be seen more clearly.
You can find the tongue and groove pattern for use on ceiling and wall applications, and its versatility extends to its appearance, so you can find the one that best suits your style.
Board Structure & Benefits
The tongue and groove patterns are easily recognizable and offer a cottage-style appearance.
It has a wide width, and because of the V-groove, it looks like two boards. Usually, the siding is available in 6-, 8-, 10-, 12- or 16-inch sizes.
Car siding's versatility is among the biggest benefits, but there are various other reasons to opt for car siding, such as:
1- Greater stability
Usually, car siding is made using kiln-dried wood.
Kiln drying is a method that provides greater stability and firmness to the wood to extend its life as long as possible.
2- Better quality
Wall siding is used for both wall protection and aesthetic reasons, so the quality of the wood is important.
With car siding, you are usually free from defects that make it hard to work with and instead have uniform grain patterns and tight knots.
3- More flexibility
It is worth mentioning that many individuals confuse car siding with shiplap though they are two different things; once installed, they look similar to one another, so it can be difficult to tell the difference.
Shiplap and car siding are both good for use vertically and horizontally, letting you decide which installation route is best for your project.
Why is it Called Car Siding?
The term car siding describes box cars because the boards are similar to the inside panels.
This type of siding treatment was originally used to line the interiors of boxcars, particularly those that carried fruit in the mid-19th century.
For this reason, this type of siding is today also known by a few different names, such as boxcar siding, railcar siding, and V-groove.
How Do You Install Car Siding?
Car siding is commonly used by homeowners these days, making it readily available at local and online stores.
If you want to install your tongue and groove siding vertically, it's best to apply it from the bottom to the top. Be sure the face of the groove's edges is facing the bottom to ensure no water or dust accumulates.
If you are installing it horizontally, begin from the left to the right and work with the grooved edge at the front.
You can choose the nails to be used based on the thickness of the siding board.
Be sure 1.5-inch nails are properly placed into the support wall, and apply the proper sealing during installation. Be sure to wear gloves and safety glasses as you work.
Which Wood is Used for Car Siding?
Wood car siding is particularly possible. It has been used for quite a while because it is durable, stable, and easy to install.
However, not all kinds of wood are suitable for building car siding.
Cedar and pine are thought to be better for car siding.
Cedar is especially durable and stable and features natural rot-resistant properties that can keep it looking its best even in direct sunlight or inclement weather.
Pine tends to be more affordable, though it is less durable and not naturally rot-resistant. If you use treated pine wood, it may be more expensive, but it will last longer.
How Much Does a Wooden Car Siding Cost?
When it comes to tongue and groove siding cost, the usual price of pine and cedar run between $2 and $7 per square foot.
You can choose these more expensive types of wood or cheaper wood car siding for an interior.
Regardless of the kind of wood, installing real wool usually costs around $6 to $12, but it can be different depending on where you live.
The cost of car siding depends on a few factors, like the type of wood, location, and quality of the wood, or its grade, which is graded as A, B, C, and so forth.
Grade A wood is considered the best as it has no knots or other defects. It's, therefore, commonly used for exterior applications.
Grade B has minimal knots and defects, which is why it costs less than Grade A wood and is most commonly used for interiors.
Final Thoughts
Car siding is a type of exterior siding for homes and other structures that is made to look like wood clapboard siding.
Car siding is usually scored with a V-shaped groove and is made from plywood or hardboard, and it is available in a variety of colors.
Many homeowners choose car siding because it is easy to install and maintain, and it is also one of the most economical choices for exterior siding.
So, if you are looking for an attractive and budget-friendly option for your home's exterior, car siding may be the perfect choice for you.
Share the post "What is Car Siding – Cost, Benefits & Installation Tips"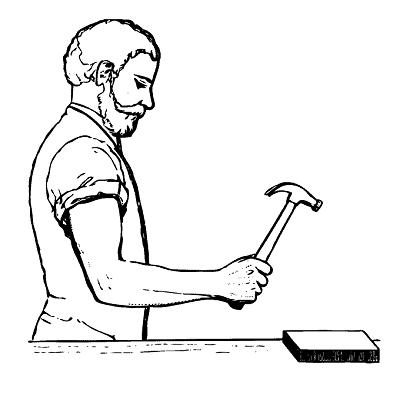 Hi, I am Mark Garner a professional carpenter, woodworker, and DIY painter. I live in the small city of Peoria, Arizona as a semi-retired woodworker. I have started this blog with a simple motive to help you with my wood experience in this sector. If you like to know more about what I love doing and how it all got started, you can check more about me here.