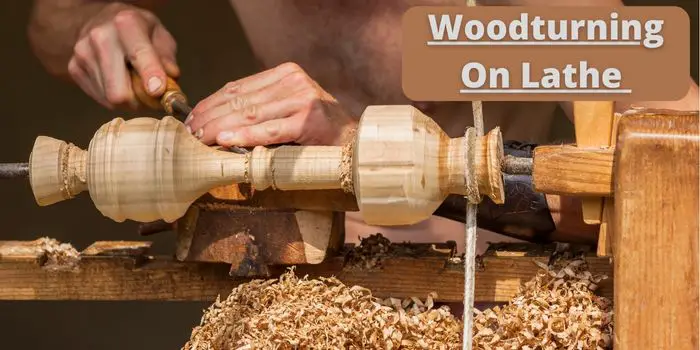 Most of the time, people don't understand where to start when they just bought a wood lathe and are eager to begin creating some small lathe projects.
If the same is the case with you, this guide will surely help you. It contains woodturning project ideas for beginners that will give you a head start on your journey to using a lathe.
So, without further ado, let's get started.
29 Easy Things to Make On a Lathe
Before we get started with our fantastic ideas, let me remind you that a good project for a beginner woodturner is one that not only produces something useful but also helps you improve your abilities and woodworking skills.
While these small projects don't require extensive woodturning experience and are perfect for beginners, you'll have the opportunity to improve your skills and learn new methods by working on them.
So, prepare your tools, select your wood, and set up your machine. It's time to start turning wood into art.
1- Bowls
The coolest things to make on a wood lathe are bowls. Not only are they incredibly satisfying to make, but they're also useful. You can use them as fruit, salad, or even soup.
Plus, they make great gifts. If you're looking for a challenging yet rewarding project, making a bowl is a way to go.
The style, shape, and material of a bowl vary depending on its purpose and also on whether you want them to be food safe or simply for decoration.
The good thing about starting with easy-to-make bowls is if you're skilled in making wooden bowls, you can also branch out and make other decorative types of bowls using resin mixed with other interesting materials.
2- Pepper Mills
Pepper mills (salt and pepper shakers) are another great project for beginners. They're simple yet effective and can be made from a variety of woods.
The grinding mechanism is the most important thing to consider when making a pepper mill. You'll need to ensure that it's adjustable to change the grind from fine to coarse.
Another thing to keep in mind is the size of the holes in the grinding mechanism. If they're too small, the pepper will get stuck, and if they're too big, the pepper will come out too quickly.
Once you've figured out the perfect size, you can start working on the design of your pepper mill. You can keep it simple or get creative and add some interesting details.
3- Rolling Pins
Rolling pins are one of the essential kitchen tools. They're used for rolling out dough and can be made from a variety of materials, including wood.
Wooden rolling pins are incredibly sturdy and durable, making them a great option for anyone who wants a rolling pin that will last.
When it comes to designing and making rolling pins with a wood lathe, there are a few things you need to keep in mind.
The first is the size. Rolling pins come in all different sizes, so you'll need to decide what size you want yours to be.
The second is the shape. Rolling pins can be either straight or curved, and each has its own advantages.
Finally, you'll need to decide on the material. While the most common material for rolling pins is wood (which we are discussing here), you can also use stone, glass, or even metal.
But for those materials, you will need to have significant experience and other tools besides a lathe.
4- Goblets
Goblets are another great project for beginners. They're simple yet elegant and can be made from a variety of materials.
Wooden goblets are especially popular because they have a rustic look that many people find appealing.
When making goblets on a wood lathe, make sure to use sturdy wood that won't crack or splinter when you're working with it.
Cedar and oak are both good options you can use when making goblets and wine glasses. You can use them as a beautiful gift for some dear or can even sell them online at a good price.
5- Candle Holders
Candle holders are not among the easiest things to make with a wood lathe. You can make simple as well as sophisticated designs, but the most challenging part is to get the perfect finish.
For turning candle holders and candle stools on a wood lathe, you will need to start by marking the center of the wood.
After that, mount it on the lathe and start turning it slowly.
As you turn the wood, use a gouge to create a smooth and even surface. Keep turning the wood until you have achieved the desired shape.
Finally, use sandpaper to smooth out the surface and give it a nice finish.
6- Wooden Plates
Like bowls, making the plates are another simple lathe projects that can be done on a wood lathe.
They're perfect for dinner parties or special events. You can make different sizes of plates and experiment with different finishes.
To make a wooden plate, start by cutting a disk out of a piece of wood. Then, use a gouge to shape the outside edge of the disk.
Once you're happy with the shape, use a chisel to create a shallow groove around the edge of the disk. This will be where the plate's lip will sit.
Finally, use a bowl gouge to hollow out the center of the disk. Once you've reached the desired depth, sand the entire plate and apply a finish.
7- Spoons Spatulas and Tongs
Wooden salad tongs, spoons, and spatulas are a great addition to any kitchen. They're also relatively simple to make on a wood lathe.
Spoons come in a variety of shapes and sizes, depending on their intended usage. For example, coffee spoons, teaspoons, and tablespoons are all common types of spoons.
When making wooden spoons and implementing your ideas, starting with a good piece of wood is the most important thing.
I have used many ways to make wooden spoons, from starting with a large block of wood to using a piece that is already roughly shaped as a spatula.
I think hardwoods like maple, oak, and beech are all good options. Softwoods like pine are not ideal because they're more likely to splinter and break.
8- Rings and Bracelets
Wooden fashion accessories like bracelets and rings are always popular presents. It's an excellent skill to have, and it's a wonderful method to get started with wood turning.
When making these gifts, you'll have complete control over how you finish your bracelets, and once you've mastered the art of making them, you may start including more elaborate designs.
Rings are essentially tiny bracelets, so it's only natural to start by making bracelets.
After you've mastered the technique, you may begin to speed up the procedure and create more sophisticated pieces of elegant wooden rings.
Rings can be wonderful presents for loved ones or even sold if you get good at crafting them.
So experiment with various kinds of wood, finishes, and even designs carved into the ring.
9- Bottle Stoppers
One of the first projects that most wood-turners tackle is bottle stoppers.
You will find a lot of uses for a great bottle stopper – it's ideal for storing wine, olive oil, and other liquids.
So, you can make these small unique gifts for anyone who loves cooking or entertaining.
When making bottle stoppers, the most critical element is the cork. You need to find a good quality cork that will fit snugly in the neck of the bottle.
10- Chopsticks
Chopsticks are a simple-shape project that many individuals enjoy working on because it is both easy and rewarding.
Of course, you may always add more ornamental features (such as grooved edges) to this lathe project as you become more practiced.
The more you can make them detailed and unique, the more fun they are to work on. And the more price you can charge for it if you consider selling them.
11- Honey Dipper
Use a honey dipper for mess-free honey drizzling. With regular spoons, it can be difficult not to make a sticky mess.
Honey dippers are easy and fun to make at home – start with a wood block and cut out the grooves using your desired design.
When turning on the lathe, you can also vary the size of the honey dipper depending on what you're using it for.
12- Chess Pieces
Making chess pieces is another excellent project for those who have mastered basic woodturning techniques.
Chess pieces require a bit more skill than some of the other projects on this list, but they're still relatively easy to make and start with.
You will only need some extra time as there are generally more chess pieces (16 pieces for each side) than in other projects.
13- Mortar & Pestle
This is a fantastic wood-turning project idea that's similar to creating a bowl but with the addition of the pestle, which could be machined on a lathe quite simply.
The worth of a good mortar and pestle is typically known by those who cultivate their own herbs.
So, if you have a friend or a relative who loves cooking with fresh herbs, this could make for a perfect and thoughtful gift for them.
14- Wooden Pens
Wooden pens are popular presents and a wonderful project to attempt if you have a smaller lathe.
If you've never made pens or pencils before, using a wood pen-turning kit is an excellent method to learn how to do it while still producing some fantastic items and gifts.
Make sure you have a good understanding of the various parts of a lathe before you start, as this will be vital in ensuring your success.
15- Furniture Legs & Spindles
Not only is wood furniture costly, but it's also labor-intensive to produce. You may quickly turn your own decorative chair/table legs and spindles for the back of the chair with a lathe.
The best part about a project like this is that you'll get plenty of practice making consistent parts for your creative endeavors.
16- Wooden Flower Vase
With wooden flower pots, you can display your wood-turning skills while adding life to any room.
These pieces of art come in varying degrees of complexity and look great no matter their level of detail.
As you become more skilled at woodworking, try making vases of all different shapes and sizes. Remember that if you can dream or visualize it, you can build it.
17- Round Boxes With Lids
If you're passionate about wood-turning bowls, plates, vases, and other items on this list, you'll probably love creating exquisite round wooden containers with lids because these are more functional than any other item.
When I first made it on my wood lathe, I called these containers since they most certainly don't look like small standard boxes.
These are made similar to a basic bowl, with the main distinction being that you'll need to cut out a little lip on the inside or outside of the container for the lid to fit.
18- Bottle Coasters
Bottle coasters are a great way to keep wine bottles from rolling around on the table. Plus, they offer a beautiful touch of individuality and are very easy to make.
They're somewhat easier than making other smaller items, and you can use bottle coasters as an opportunity to polish and improve your bowl-making abilities.
19- Magic Wand
Since Harry Potter became a sensation, magic wands have taken the world by storm. Not only do children love them, but they make great gifts for adults too.
You might even spot people carrying wands around your local Renaissance festival.
Most importantly, making wands is a unique and delightful project that you can complete again and again without fear of repetition.
20- Wooden Beads
Another lovely thing you may make on a lathe is wooden beads, especially because you can utilize many different types of woods, including exotic woods.
You may use the beads you manufacture to create necklaces, jewelry, beaded curtains, or even sell sets of the beads to other crafters in the wholesale market.
I think if you think but have not got a chance, wooden beads might be just what you've been looking for as an excuse to purchase a little wood shop.
21- Baseball Bat
Although they may seem like big projects, baseball bats are actually quite easy to make.
Just be sure to take into account the type of wood you use for your project. Different woods will affect both the weight and strength of your bat.
When making baseball bats, also consider the length and diameter measurements.
As stated in Rule 1.10(a) of the American major league rules, a bat must be smooth, round, no more than 2.61 inches in diameter at the thickest part, not more than 42 inches long, and it should be one piece of solid wood.
22- Table Lamps
There are various lamp designs and patterns you can make on your wood lathe. These range from modern, sleek designs to more traditional and even antique ones.
The floor lamp above shows a spiral wood turning technique that can take some practice to master but can give stunning results.
Table lamps are probably the easiest thing because of the size limitations of most lathes.
But you could certainly mill the different sections of a floor lamp separately and then assemble them together.
23- Justice Mallet
Unless you're a judge, you might not have many uses for a justice mallet in your day-to-day life.
However, this is still a really neat wood-turning project that anyone with a lathe could make.
Although it's not functional, at least you can practice making them, and it would make a great decorative piece to have around the house, and you could feel like a judge every time you use it.
24- DIY Hourglass
An hourglass, despite its somewhat impractical nature, is a fantastic decorative home accent item. Create three spindles, a base, and a top on your lathe to make an hourglass.
Then pick up a blank hourglass filled with sand, and you'll have your own one-of-a-kind, unique hourglass.
They come in all kinds of distinct hues, so feel free to play around with various concepts and designs.
25- Drum Sticks for Drummers
If you are familiar with drummers, you know they frequently go through drumsticks. In addition, every drummer has their own preference for what type of sticks they use.
So with increased demand in the market, woodturning Drumsticks is a simple project that makes for a great gift or can even be sold at an attractive price.
26- Christmas Trees
With Christmas right around the corner, now is the perfect time to make some wooden Christmas trees.
These little Christmas trees made on a wood lathe are the perfect addition to your holiday decorations for anyone in your family.
They're simple enough for beginners to make, and you can even create a whole set by making multiple sizes.
27- Ornamental Sconces
Sconces are a great way to add some light to a room without taking up too much space.
You can make sconces in all sorts of different designs, from traditional to more modern, sleek, and ornamental.
Ornamental sconces are a great project for those who are looking for something a little bit more challenging.
These sconces have more detailed designs and may take some time to complete, but the end result is definitely worth it. And not to mention, you can sell them at a great price in the market if you have a reachable audience.
28- Spinning Tops
Spinning tops are a great project for kids (or even adults) to make on the wood lathe. They are simple yet satisfying to make and use.
Spinning tops can be made in all sorts of different designs, from traditional to more modern and abstract designs. You can even make different sizes to create a whole set.
29- Wooden Thread Spools and Bobbins
The last item that I can think of that you could make on your wood lathe are wooden thread spools and bobbins.
These are great for those who sew or do any kind of needlework.
Wooden thread spools and bobbins are relatively simple to make and can be made in all sorts of different designs.
Although they are not cheap, people really enjoy using wooden spools for different arts and crafts projects.
If you have a small woodworking operation, you could make money by creating either smaller thread spools or larger bobbins that are used by yarn spinners.
Wood Lathe Tips and Tricks for Beginners
Using a lathe is an enjoyable project that can transform a block of raw wood into decorative pieces for decor and gifting purposes.
But before you plan to use it the very first time, it's crucial to have an understanding of how to use a wood lathe correctly.
So, here are some tips and tricks on using a wood lathe that every beginner should know:
Tip 1- Stay safe when working with the wood lathe
The first and most important tip is to stay safe when working with any power tools. When working with the wood lathe, there are a few safety concerns that you should keep in mind:
Always wear safety goggles and gloves when working with the lathe.
Tie back long hair to prevent it from getting caught in the lathe.
Wear closed-toe shoes to prevent any kicked-up debris from harming your feet.
Read the instruction manual that came with your wood lathe before using it.
Tip 2- Choose the right wood and lathe for your project
When working with the wood lathe, you need to make sure that you're using the right wood for your project.
The type of timber you use will depend on the project you're working on. For example, if you're making a bowl, you'll want to use a softer wood like pine or basswood.
But if you're making a vase, you'll want to use a harder wood like maple or oak.
You must ensure that you're using the right lathe for your project, as there are two different types of wood lathes.
Mini benchtop lathes are smaller and more lightweight, making them easier to move around.
Also, there are floor lathes that are larger and heavier, making them more difficult to move around, but they're more powerful. Choose the lathe that's right for your project, and make sure you have enough space to work.
Tip 3- Set up your work area with proper light and tools
Before you start using the wood lathe, you need to set up your work area by making sure you have enough light so you can see what you're doing.
You'll also need to gather all the tools you need for your project.
Some of the basic tools you'll need are chisels, gouges, scrapers, files, sandpaper, clamps, a woodworking vice, and a sharpening stone.
Tip 4- Use the correct speed and feed rate
The feed rate is how fast you move the tool across the wood. The speed at which you turn the wood lathe and the feed rate will depend on the project you're working on.
For example, if you're working on a small project, you'll want to use a slower speed. But if you're working on a bigger project, you can use a faster speed.
Tip 5- Start with a small project, master the basics, and then work up slowly
If you're a beginner, it's best to start with a small project. A small project will help you get a feel for using the wood lathe and help you master the basics.
Once you've mastered the basics, you can move on to bigger and more complicated projects.
Final Thoughts
Wood-turned small items make great gifts or home decor items and can be made in very less time.
These projects are even a great way to start for beginners in the woodworking field, as they will help you understand how to use a wood lathe and also give you a feel of what it's like to work with this powerful tool.
Just remember to stay safe and have fun with these machines.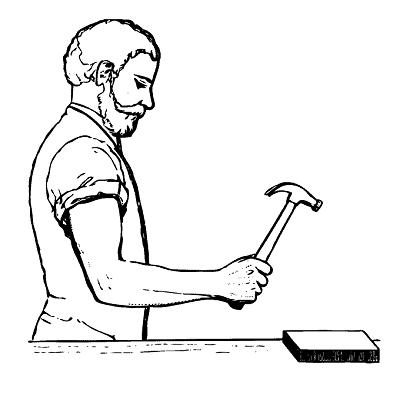 Hi, I am Mark Garner a professional carpenter, woodworker, and DIY painter. I live in the small city of Peoria, Arizona as a semi-retired woodworker. I have started this blog with a simple motive to help you with my wood experience in this sector. If you like to know more about what I love doing and how it all got started, you can check more about me here.