Effective deck protection needs considerable thinking and planning.
Investing time and effort to preserve your deck early on can save you money in the long run, not to mention the headaches of dealing with a dried, warped, discolored, damaged, and cracked wood deck.
Contrary to popular belief, you can keep the elegance of your hardwood deck with the help of many different types of cleaners and finishes available.
But the sort of wood sealer you choose should never be taken for granted.
In the realm of wood sealers, the WoodRx Ultra-Transparent Wood Sealer is a prestigious product that discerning house owners rely on.
If saving time is vital to you, you'll be relieved to hear that this sealer may be applied in a quarter of the time it takes for other sealers.
Even better, it outlasts typical wood sealers by up to 5 times. So, what it is, how can it benefit, and how to use it effectively, let's cover all this and more below…
In this article we will cover:
About WoodRx Ultra-Transparent Wood Sealer
WoodRx clear water repellent is a product that makes use of cutting-edge technologies that none of the competitors does.
It may be used on any type of wood in your house or company. 
Decks, docks, garden furniture, thick hardwoods, playhouses, pressure-treated timber, log homes, wood bridges, cedar shakes, fences, and a lot more.
It's a pump sprayer-applied wood sealant.
Why lay it when you can spray it very easily? 
And the good thing is you just need one sealer for all of your needs which is simple to care for and apply. 
---
What are the Advantages of Using WoodRx Ultra Sealer?
The most beneficial part of using Woodrx ultra-clear water repellent stain is it's quick, simple, leaves no mess, and best of all, it's ecologically friendly.
A few other benefits that the product offers include:
Dries quickly.
Can be applied by a pump sprayer.
Can be applied on damp or dry wood.
There is no need to wait for fresh pressure-treated timber.
There are no run or lap markings when it dries uniformly.
Suitable for use on all types of wood.
Lasts 3-5 times as long as standard sealers.
When compared to other sealers, it takes a quarter of the time to apply.
Provides full UV resistance.
Its cleanup can be done with soap and water.
It has a 5-year guarantee against greying as well.
---
What Other Users are Saying – After Using WoodRx?
We thought the WoodRx Ultra-Transparent Wood Sealer seemed too wonderful to be true when we read about all of its amazing characteristics. 
However, after reviewing what customers had to say about it, we were relieved to see that the brand's promises are not false. 
House owners and contractors alike have nothing but positive things to say about the performance and effects of this sealer.
According to internet reviews and evaluations, homeowners note that applying is just a matter of minutes and is very simple. 
The majority of the evaluations praise its simplicity of use, but they also praise its performance and excellent outcomes. 
Months into the treatment, they had scarcely observed any wear and tear on their wood.
House owners also evaluate its great water repellency. Overall, this sealer is a clear winner in terms of coverage, quickness, and performance.
When we heard about all of the amazing properties of this product, we were blown away.
However, several consumers were dissatisfied with the way this sealer functioned on specific species of wood, such as cedar. 
Though it was simple to apply, some complained that it did not stay long enough.
It appears that if this sealer is applied appropriately and by the manufacturer's instructions, there should be no problems utilizing the sealer.
Final Words
There are hundreds, if not thousands, of wood cleaning and sealing solutions available.
How can a homeowner decide what to purchase to safeguard a hardwood deck?
Fortunately, with WoodRx it is not very difficult to keep your wood decks looking and working well for many years.
This sealer makes wood care and cleaning simple, which is why so many people rely on it. 
Also, it's much easy to obtain your own WoodRx Ultra-Transparent Wood Sealer than it is to apply it. 
Browse your preferred online vendors to get this sealer delivered to your house in a matter of days. 
Amazon and Homedepot are well-known for providing excellent customer service, so you should look into them as well when buying.
Share the post "WoodRx Clear Water Repellent Wood Sealer – Benefits & Uses"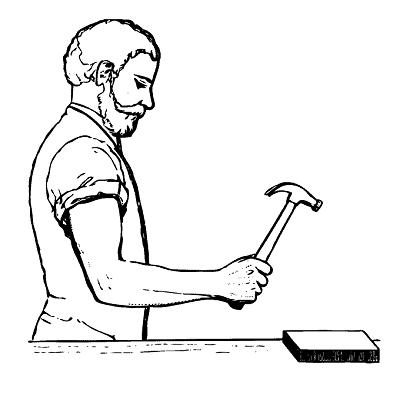 Hi, I am Mark Garner a professional carpenter, woodworker, and DIY painter. I live in the small city of Peoria, Arizona as a semi-retired woodworker. I have started this blog with a simple motive to help you with my wood experience in this sector. If you like to know more about what I love doing and how it all got started, you can check more about me here.