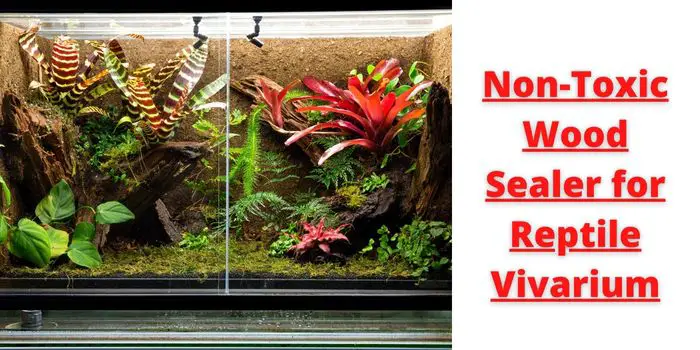 Some of the most popular choices for vivarium materials are Perspex, fiberglass, reinforced glass, and wood.
Wood is not only aesthetically pleasing in a vivarium setting, but it's essential for the ecosystem.
In many instances, wood has been known to completely change the look of a reptile's home while providing all the necessary benefits wood offers.
While homemade wooden vivariums can help retain heat better, they need to be sealed with a proper finish so bacteria don't grow and the wood doesn't rot.
So, do any reptile-safe rot-resisting wood sealers exist?
Yes, aquarium silicone sealant may be used. This fish tank sealant is safe to use as a wood sealer in a reptile enclosure because it is made of silicone rubber.
This silicone-rubber sealant gives excellent waterproofing and protection to the wood while keeping your leopard geckos, iguana, tegu, snakes, and even turtles.
Non-Toxic Wood Sealer for Reptile Vivarium
If the vivarium you have is built of solid wood and other materials like glass, fiberglass, etc., the only safe sealant for a reptile cage is silicone sealer.
However, the sealant must be 100 percent silicone, which is critical because some silicone sealers include mold-resistant anti-fungus additives and other toxic chemicals (to enhance the sealing properties) that could poison your pet.
In my opinion, Aqueon Silicone Sealant is the best 100% silicone sealant on the market because it is both non-toxic and high-strength.
With this non-toxic reptile-safe sealant, the wood in the reptile cage will be given a long-lasting coat that is waterproof.
This extra protection adds to the longevity of the wood and prevents it from splitting and cracking as it ages.
If you can't find this brand, there are a few other different options which include:
ASI Aquarium Sealant
DAP Adhesive Silicone Sealant
Marineland Aquarium Sealant
Loctite Clear Silicone Waterproof Sealant
GE GE012A All Purpose Silicone Sealant
J-B Weld RTV Silicone Gasket Maker and Sealant
These are good choices, but you'll want to ensure they are 100% silicone before using them in your reptile vivarium, especially if you are using products other than these.
Also, remember that a few different silicone sealant brands will take a long time to cure completely.
Although if the product takes a little longer, the seal's quality and your reptile's safety should not be compromised, so it's worth the wait.
Some of them might also come with a more pungent smell, so it's good to keep that in mind and perhaps ventilate the area well or even let it air out for a day or two before placing your reptile inside.
What's the Best Way to Seal a Plywood Reptile Enclosure?
When sealing the plywood vivarium, remember that the exposed edges can be difficult to mask.
Fortunately, you can use a coat of water-based polyurethane or polycrylic that works well.
Avoid using oil-based finishes or spray paints on the wood cage, as they can be toxic.
Also, be sure to give the poly coat time to cure; it usually takes at least a day, but it's good to allow up to three days just in case you need to be extra safe.
Keep in mind that plywood can be tricky to choose and finish when it comes to reptile enclosures.
Choose your plywood for your reptile enclosures carefully, as wood types like cedar, pine, and fir can release poisonous fumes to reptiles.
Bearded Dragons, for example, find the fumes from those wood types especially harmful.
Select oak, maple, or birch hardwood plywood board for your reptile vivarium if you want to have these reptiles in a cage.
Final Thoughts
When sealing the wood in your reptile's vivarium and terrarium, only a 100% silicone sealant should be used because it is the only type of sealant that is safe for reptiles.
Most of these sealants don't have any hidden mold-resisting additives or other toxic chemicals that could potentially harm your reptile.
Just be sure to apply the caulking in a well-ventilated area and let it cure completely before putting your reptile back into the enclosure.
Share the post "What Sealer to Use for Waterproofing the Wooden Vivarium?"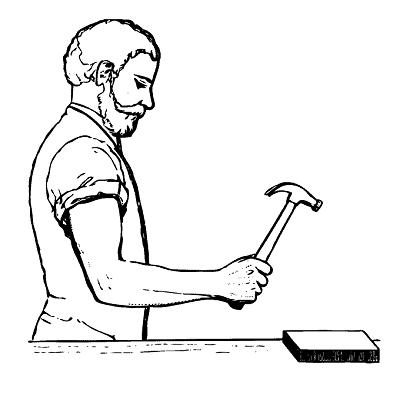 Hi, I am Mark Garner a professional carpenter, woodworker, and DIY painter. I live in the small city of Peoria, Arizona as a semi-retired woodworker. I have started this blog with a simple motive to help you with my wood experience in this sector. If you like to know more about what I love doing and how it all got started, you can check more about me here.