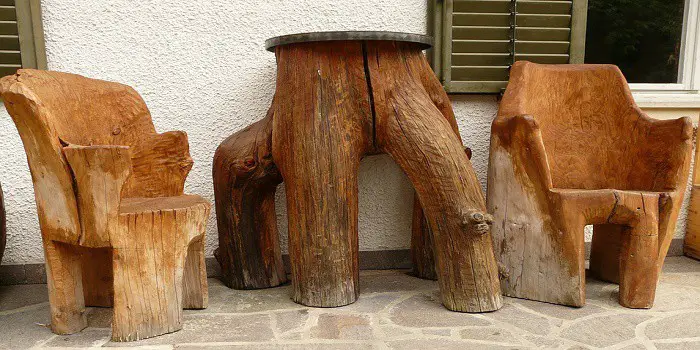 We are all individuals, and as individuals, we all have our own tastes and style preferences.
Some prefer modern, minimalistic designs, while others may gravitate towards more lavish designs with intricate details.
No matter your preferences, chances are that you can find furniture suitable for your needs.
But why just settle for something that you have to "make due" with?
You get what you pay for when it comes to furniture.
So if something is sold for an inexpensive price, chances are you'll be window-shopping for a replacement in the near future.
People see particle board furniture and "excellent" prices at every store they go to and don't even realize that they have more options than mass-produced cookie-cutter furniture.
I am here talking about handcrafted wood furniture that can be custom designed and is therefore getting one of the most favorites for homeowners in countries like the USA, UK, Canada, Australia, and many more.
Benefits of Handcrafted Wooden Furniture
Here are five things that you'll get if you decide on going the quality route offered by designer handcrafted wood furniture.
1- Unique
No two trees have the same grain, meaning each piece is truly unique, rather than a mass-produced plastic laminate that covers the furniture.
This means, that each piece of furniture when handmade by local craftsmen out of your choice of configuration, solid wood, finish, hardware, and size is customized completely based on your personal preferences.
This also means you get to take some control of how your furniture looks and how it functions rather than having a piece that is in thousands, if not millions, of other homes with limited functionality.
2. Longevity of Quality
Handcrafting furniture on your own is also a great idea if you plan to do so.
When handcrafting you mostly use quality materials and construction methods, ensuring your new heirloom furniture will last decades and beyond with regular care.
Solid wood is strong in compression and tension and holds nails and screws very well. Particleboard… Not so much.
So you're not just getting a product packed with quality, you're also helping stimulate the local economy and that's something everyone can get behind!
3- Natural Beauty
One of the things people appreciate about the solid handcrafted wood furniture is the natural beauty of the wood that has no comparison.
A "desk-in-a-box" from one of those superstores is covered in cheap, often printed-on wood-grain laminate.
But when the natural beauty of your solid wood piece shines through, you too may come to remember that fateful moment you chose quality over convenience.
4- Environmentally Friendly
The handcrafted furniture is constructed from quality materials that are responsibly sourced from sustainable American forests.
When handcrafting we generally use water-based adhesives and finishes that emit the lowest levels of VOCs (Volatile organic compounds).
This makes our furniture non-toxic, safe for your home, and better for the environment.
5- Repair & Modify Over Time
When you use your furniture every day, a lot can happen to it.
Think about how many times you'll move the piece, how much use will it get, any moving parts to it, is there a chance of something spilling on it, etc… Particleboard furniture is nearly impossible to repair.
Once put together, it's not really meant to be disassembled.
Nails and screws can rip out easily, and if it gets wet they can actually crumble and deteriorate.
So your only recourse is to buy an entirely new piece.
Do that a couple of times over several years and it doesn't really save you any money.
Solid wood furniture, on the other hand, is made to last. Not only that but it can be repaired and modified over time.
So in ten years when you want to change the look of your living room, your hardwood furniture can be refinished rather than buying a whole new piece, saving you even more money.
Are There Any Drawbacks of Custom-Made Handcrafted Furniture?
The main disadvantage of custom-made furniture is the cost. Handcrafted furniture is usually more expensive than mass-produced furniture.
This is because the production process is more labor-intensive and time-consuming.
Custom furniture is also often made with higher-quality materials than mass-produced furniture, which contributes to the increased cost.
Another disadvantage of custom-made furniture is that it can be difficult to find a craftsman who specializes in the type of furniture you want.
If you live in a small town or rural area, it may be necessary to travel some distance to find a qualified craftsman.
Another potential disadvantage is that custom-made furniture may take longer to receive than mass-produced furniture.
This is because the piece needs to be designed and created from scratch, which can take several weeks or even months.
However, the wait is often worth it for the unique, high-quality furniture that you'll receive.
Final Thoughts
We're not robots, we all have styles tailored according to our taste preferences.
We all live our lives in our own way and the things that surround us tell our story. That's what makes handmade furniture so special.
Handmade furniture is usually more popular because they come with the ability to customize things as per our personal preference.
Each unique piece tells its own story as well as part of ours. Heirloom quality furniture is made to be handed down for generations.
So the older the furniture gets, the bigger the story it tells. That characteristic makes your handcrafted furniture priceless.
Share the post "5 Benefits of Handcrafted Wood Furniture (Custom Made)"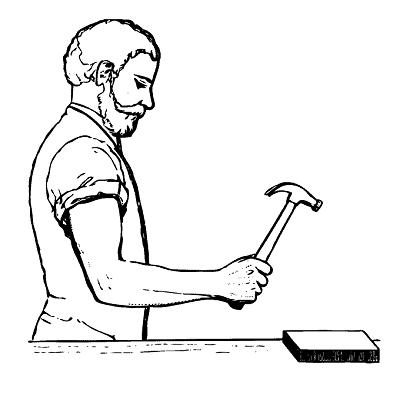 Hi, I am Mark Garner a professional carpenter, woodworker, and DIY painter. I live in the small city of Peoria, Arizona as a semi-retired woodworker. I have started this blog with a simple motive to help you with my wood experience in this sector. If you like to know more about what I love doing and how it all got started, you can check more about me here.