As Christmas approaches, I can't help but get excited!
I love decorating for the holidays, and I've found some amazing front porch Christmas decorations to help you deck out your home this year.
These ideas are easy, affordable, and will add just the right amount of holiday spirit to your home.
So what are you waiting for? Get started today with me and make your rustic front porch the talk of the neighborhood with ideas that don't cost an arm and a leg!
1- Christmas Front Porch Lantern and Plants
It's a good idea to start with some candle lanterns and evergreen plants because it's an inexpensive way to give your porch some holiday cheer.
Add the lights and door mats that make your guests feel welcome.
2- Rustic Front Porch Sign
This black and white sign is to show off your holiday spirit and welcome guests to your home.
You can find these rustic farmhouse signs for Christmas at most craft stores, or you can make your own in a DIY way with only a few supplies and some paint.
3- Buffalo Check Christmas Wreath Bow
Ditch the door wreath this year in favor of a Buffalo check wreath bow. Spice it up by adding a colorful scarf and some jingle bells, and voila!
Isn't it a cheery holiday welcome for your guests?
4- Black Shiny Porch Bench with Re Pillows
If you want to stop by and wish everyone a very Merry Christmas on your porch this year, do it in style with a shiny black porch bench and some red and white plaid pillows outside.
This will definitely be going to get you into the holiday spirit!
5- Rustic Front Porch Christmas Tree
Christmas decoration isn't complete without a Christmas tree. But if you want to add a little bit of rustic charm to your home during the coming holiday season, try using a small live Christmas tree on your front porch.
It's an excellent way to get in the holiday spirit and add some greenery to your home, especially if you do not have a garden.
Add some painted firewood nearby (as seen in the picture) to make it a truly rustic look.
6- A Plywood Snowman with Trees Around
This wintery snowman is easy to make if you have some plywood pieces and a saw. It looks even better if you use some old branches or small leaves to make the hat, arms, and nose.
It looks stunning and will definitely add holiday cheer to your home without spending a lot of money.
7- Red Truck with Christmas Tree in the Back
This small truck toy impressed me the most, and it's perfect if you do not have a big porch to decorate.
Just grab this piece online and showcase it with a Christmas tree in the back.
8- DIY Address Planter Box
This kind of house number sign is unique and will give your porch a rustic look this holiday season.
And the best thing is you can make it easy with some cedar boards, natural finishes, and some plants.
Without spending a lot you can prepare a welcoming and attractive piece to impress your guests.
9- Mason Jar Solar Lights for Porch and Garden
If you do not have electricity on your porch and you don't want to spend a lot of money on batteries, then solar lights built in mason jars are a great idea.
You can use them to lighten up your porch during the night and they will also give a beautiful and warm light to your garden.
10- Repurposed Ladder Shelf for Porch Decor
To make your porch look awesome without spending a fortune, you can make good use of your old wooden ladders and even the vintage decor items you no longer use in your home.
Your old books, telephone, dictionary, planter, and even an old radio can turn into great porch decoration items.
This will give your porch a more antique and rustic look, something that is perfect for the holiday season.
11- Holiday Porch Pot with Flowers and Ornaments
A ceramic centerpiece can excitingly spread holiday cheer on your porch. You can use it as a beautiful decoration for your porch or even inside your house.
To make it look attractive, add some small ornaments, candles, and evergreen leaves. This will make your decoration stand out and give your home a warm, welcoming feel.
12- Five Tiered Herb Planter
Adding a tiered herb planter on your porch is another exciting method to welcome guests during the holiday season.
This will bring a natural touch to your Christmas porch decoration and make it look more rustic and charming.
The planter is also very easy to make if you have some unused plywood boards in your home.
11- Cinder Blocks Outdoor Seating on Porch
Have you ever thought that you could reuse your old cinder blocks to make a porch bench for that unique and rustic look?
To make this cinder block bench, you will need some cinder blocks, wood poles, and cushions. The design is pretty easy, and the image shown is self-explanatory.
You can use the same cinder block idea to build many other decor items on your porch. Some of these include a coffee table, planter, or even a side table.
12- Hanging Basket Flower Stand for the Porch
If you don't have a roof on your porch but still want to enjoy hanging baskets, this wooden stand for hanging baskets is an excellent and attractive choice.
This is actually superior to baskets dangling from the ceiling! Plus, it's very easy for anyone to make.
To make this, you will need some wood boards, hooks, and of course, baskets. You can fill the baskets with flowers, greenery, or even small Christmas trees.
13- The Large Gather Sign for the Rustic Front Porch
If you have a large porch where you want your friends and relatives to gather and spend some great time together, this "large gather sign" is perfect for you.
Although it's available at stores like Etsy at a low cost, you can make it using some pallet boards and stencils if you want to build and do it yourself.
This will also create a scene of suspense for your guests; they should get prepared for a great time ahead.
14- Rustic Front Porch With Hay Bales
What a clever, inexpensive idea to transform your small porch into a country-style porch with hay bales!
This fall and pumpkin season, this decor idea will give your visitors the illusion that they are on a farm rather than in the city.
If you want to make it look more attractive, you can add some pumpkins, gourds, and wooden crates on top of the hay bales.
I am sure your guests will love the idea a lot at the very first sight.
15- Spooky Sharpie Art for the Porch or Entryway
Your kids will definitely want to participate in making this. All you need is some black sharpies, wooden board, bright acrylic paint, and a little bit of creativity.
This is an excellent decoration idea for Halloween but if you want, you can also make it for other occasions like Thanksgiving and Christmas by writing some similar quotes.
You can use this to write any message or design that you want on other occasions as well, like Easter, the 4th of July, labor day, father's day, mother's day, etc.
16- Hang Oversized DIY Ornaments
If you want to spruce up your porch for Christmas without going overboard, try hanging some large ornaments.
A little bit of color goes a long way, and your kids will love helping to decorate.
Select ornaments that complement the colors already present on your porch for a cohesive look.
Personally, I think red and white are very festive and welcoming! So do not ignore them if you also think the same.
17- Christmas Nutcrackers and Figurines
Nutcracker dolls, also known as Christmas nutcrackers, are decorative figurines that most commonly resemble toy soldiers.
In German tradition, these dolls are symbols of good luck and are believed to scare away malevolent spirits.
These days, they make popular Christmas decorations and can be found in many homes around the world.
If you like the idea and the figurines, you can place them on your porch or entryway to give a very different and appealing look to your decor.
18- Snowflake Wooden Monogram Door Hanger
This is only one of a slew of beautiful front-door Christmas decorations on this list; you may arrange them in any manner that appeals to you.
To make this gorgeous snowflake door hanger, get some different sizes of acrylic snowflakes and stars.
Make sure you pick a variety of sizes, forms, and textures to make it appear more three-dimensional.
You can arrange them any way you want… there's no right or wrong way to do it!
19- Galvanized Stools, Buckets, Tubs
A truly vintage look – use old galvanized metal buckets, tubs, and stools as planters and fill them with greenery, branches, and berries before putting them on your porch.
Since all these items are most of the time available at home, this is a great way to add some height and dimension to your porch without spending a lot of money.
20- Pinecones and Wood Logs Porch Decorations
Pine cones are always alluring – no matter their size and style.
You can use them to make a wreath, garland, or as stand-alone decorations like in the picture shown above.
An idea would be to glue some pine cones of different sizes on top and base of a wood log and complement the design with some scented candles and greenery.
Not only for the front door and porch, but you can also use this as a decoration for your fireplace or as a centerpiece for your dining table.
21- Repurposed Skis for Sporty Holiday Porch Look
If you and your family are avid skiers, this is the perfect way to show off your love of the sport while decorating for Christmas.
This decor idea for the porch will need some old skis, a little bit of paint, a red and black ribbon, and some holiday greenery.
Arrange the skis in any way you want and paint them any color you want –
the skis in the picture are painted red to match the ribbon and brick wall but feel free to get creative!
Final Thoughts
Isn't it great to have these fantastic front porch Christmas ideas?
You may decorate your front porch these ways no matter where you live or what sort of weather you endure.
Your door will be wide open to welcome friends and relatives into your home for the holidays.
We hope you've enjoyed some of our top front porch Christmas ideas, which you can incorporate into your own holiday décor this season.
Have fun and happy decorating!
Share the post "20+ Rustic Front Porch Christmas Decorating Ideas to Make an Impression"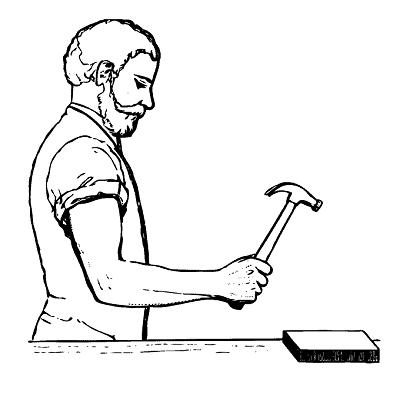 Hi, I am Mark Garner a professional carpenter, woodworker, and DIY painter. I live in the small city of Peoria, Arizona as a semi-retired woodworker. I have started this blog with a simple motive to help you with my wood experience in this sector. If you like to know more about what I love doing and how it all got started, you can check more about me here.