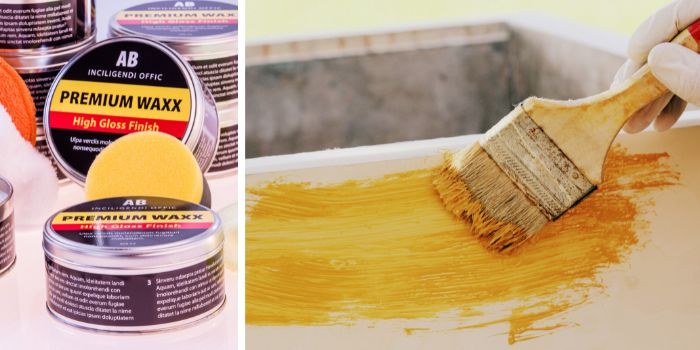 Wax has been used for ages to protect cars as well as wood furniture. No matter its a car wax or wood wax, it works to create a barrier between the elements and the surface to which it's applied.
When it comes to using automotive wax polish on wood surfaces, be cautious before doing so because, depending on the type of wax, it could do more harm than good.
In simple terms, using car wax on wood furniture will many times work, but you need to be careful about what type of wax you use. If the wax is too harsh, it could damage the wood.
For polishing furniture, I recommend using a carnauba-based wax, as it's gentler and won't damage the wood surface. But if you choose to use synthetic wax, test it on a small, inconspicuous area first to see how the wood reacts.
In this article we will cover:
What's in Car Wax Polish?
Most car wax polishes are made of either Carnauba or Synthetic Polymers.
While carnauba is a natural substance derived from the leaves of a tropical palm, synthetic polymers are man-made and designed to last much longer than natural waxes.
Carnauba-based waxes will give your car a deep shine and protection against the elements for about 4-6 weeks. On the other hand, synthetic waxes can last up to 12 weeks or more.
The main problem with using synthetic wax on wood is that the polymers in the wax can actually damage the surface of the furniture over time.
So, while it may provide a short-term shine, it's not worth the long-term damage that it could cause to your wood furniture and expensive paint over it.
Carnauba wax, being much gentler won't damage the solid wood and veneers you have on your furniture or floors. So, if you're planning to use car wax on your wood furniture, make sure to choose a Carnauba-based wax to avoid any potential damage.
What Can Car Waxes Do to Wood?
When chosen wisely and used carefully, car waxes can make your furniture and hardwood floors look shiny and new; they can also help protect the surface from nicks and scratches.
There are, however, a few things to keep in mind when waxing wood furniture with an auto body polish.
Be sure to use a wax specifically designed for wood because many car waxes on the market contain chemicals that can damage the specific timber you have.
Next, apply the wax in a thin layer. Applying too much wax can make the furniture look cloudy and dull.
Finally, buff the excess wax off after it has had a chance to dry. Allowing excess wax to dry on the furniture can make it difficult to remove and cause the wax to build up over time, eventually damaging the wood.
Can Automotive Clear Finishes Be Used on Wood?
Auto finishes and clear coats come in different types. They dry quickly and can be applied in thin coats.
While you can use these auto finishes on wood surfaces in a pinch, it's not the best idea in all cases. Here's why:
Clear auto finishes can be slippery
This might not be a big deal if you're using them on a car or furniture, but it's definitely not ideal for your floors, decking areas, stairs, etc.
Plus, most auto finishes are glossy and are designed for smooth surfaces. Wood is often rough and uneven, so the finish might not go on evenly if you try to apply it over unfished wood.
Auto finishes often have a strong smell and can change the color of wood
If you're using automotive clear coats indoors, the fumes can be overwhelming and toxic.
Because of the chemicals in them, these coatings can be extremely harmful to your health, so it's important to use them in a well-ventilated area.
Above all, auto finishes can often change the color of the wood.
So, if you're trying to achieve a certain look for your furniture, it's best to use a different type of finish specifically meant to be used on wood surfaces.
Final Thoughts
While using car wax might seem like a good idea, it's actually not the best choice, as some of them can damage the wood, change its color, and leave a strong smell behind.
So, it's best to choose a wax that is specifically designed for wood surfaces. Doing so will help you achieve the best results while keeping your wood furniture looking its best for years to come.
If you're still unsure, it's always best to consult a professional and to err on the side of caution when using any type of wax on wood furniture.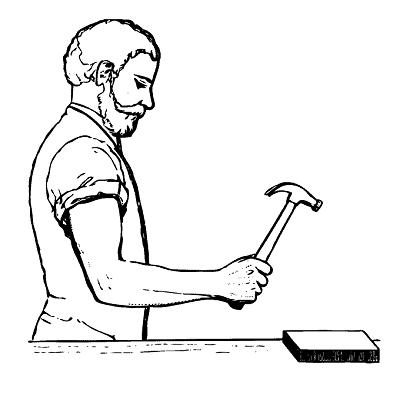 Hi, I am Mark Garner a professional carpenter, woodworker, and DIY painter. I live in the small city of Peoria, Arizona as a semi-retired woodworker. I have started this blog with a simple motive to help you with my wood experience in this sector. If you like to know more about what I love doing and how it all got started, you can check more about me here.